What is Residential Brokerage and Management?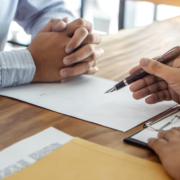 Residential real estate brokerage and management is an industry in which companies engage in both buying and selling residential real estate as well as leasing and managing rental properties. According to Dun & Bradstreet's 2019 industry profile, there are about 230,000 residential real estate brokerage and management companies in the United States ranging from small to large multi-location establishments.
The real estate industry is one of opportunity and depth. While the majority of high-profile real estate careers center on buying and selling residential properties, in reality there are many ways for creative licensees to successfully situate themselves in the field. While some of these opportunities involve specializing in one area, others combine the strengths of multiple real estate fields to steadily increase profitability.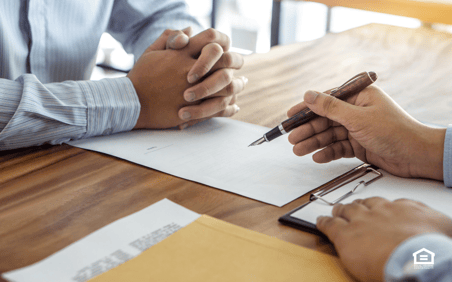 Becoming a managing broker is perhaps one of the better-known ways to advance a real estate career. Realtor.com defines a broker as someone who has fulfilled educational and professional experience requirements beyond the agent level and has passed a broker's license exam. Unlike a real estate agent, a broker can choose to work alone or hire other agents to work for them. A managing broker is not an employee, but rather an entrepreneur and business owner in his or her own right.
The focus of a residential brokerage, like most real estate agents, is on buying and selling residential properties. Residential real estate brokerage and management companies, on the other hand, include an additional property management component that allows residential brokerages to grow beyond real estate sales.
Property management is a strong supplement to a brokerage business. Although distinct from the traditional duties of a real estate broker, property management tasks overlap brokerage activities in ways that make it possible to do both. For example, both real estate sales and property management professionals must market their properties effectively. Professionals in both areas also work closely with clients to find the right home for each one.
Some of the differences between a property management business and a real estate brokerage result in complementary aspects. For example, real estate sales are often cyclical in nature; a brokerage may see a flurry of sales within a month or two, followed by a few months of inactivity. By adding a property management component to a brokerage, real estate professionals can build a more stable income stream, scale up or down to suit the business's current needs, and hedge against economic downturns. Additionally, about a third of the population will rent a home, which is a portion of the population a brokerage may never reach. By adding a property management component, a brokerage is expanding into a new customer base.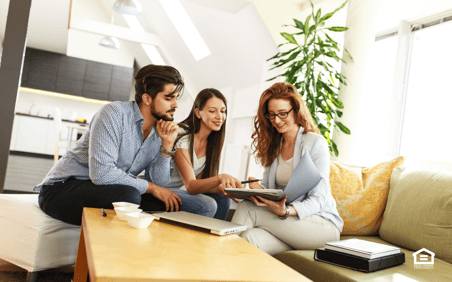 Adding a property management component to a brokerage company has a lot of advantages. But building a property management business from the ground up could put a strain on existing business activities. New businesses require a great deal of time and effort, and if things don't go as planned, could cause a real estate agent's existing profitability to suffer as a result. One way to reap the benefits of adding property management to a brokerage is with a quality franchise opportunity. Choosing a property management franchise like Real Property Management can eliminate some of the most difficult barriers to creating a successful residential brokerage and management business because we offer proven systems, world-class training, and ongoing corporate support. By adding a Real Property Management franchise to your residential brokerage, you are also joining a nationwide network of residential property management experts, reaching a new customer base, and applying your own expertise in profitable new ways.