Business Ownership
What to Consider When Starting a Service Business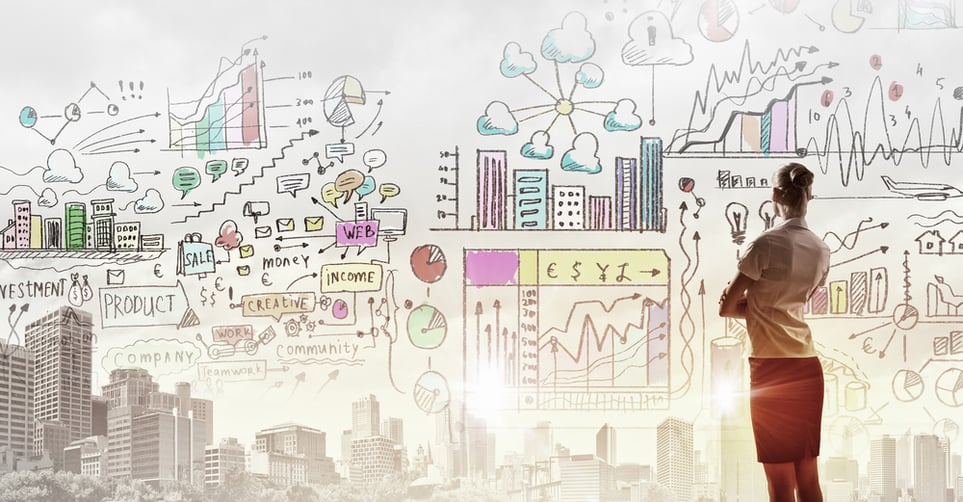 If you've been considering starting a service business but have been hesitant to take that leap, this post is for you. Starting any kind of business from the ground up can be both overwhelming and exciting, so it's essential to go over all your options and expectations and make a logical plan before diving in headfirst.
How to Start a Service Business? Make an Initial Plan
Starting a service business is more than just finding customers and being your own boss. What is your vision for your business? Would you like to keep it small or eventually expand to a certain number of employees—or even multiple service areas? What services will you be offering? Answering these basic questions will help you craft your outline for a business plan. Get these basics down on paper, and use them to begin answering more complex questions:
Basic summary of your business: name, type, credentials, and service location
Services offered and unique value propositions
A brief mission statement
Short-term and long-term goals
A description of your likely customer base
Financial plan and projections
High-level marketing plan
Once you've written down the basics, it's easier to figure out what's next and build a fully fleshed-out business plan.
What Services Should You Offer?
Do some market research to narrow down which services would work best for your business—and how you want to position yourself. For example, if you want to start a cleaning business but you've learned that your area is flooded with straightforward maid services, perhaps a carpet cleaning or window cleaning service would be a better option. You could stay in the same category yet have more of an edge for attracting potential customers. If you'd rather face the competition head-on rather than slightly change direction, make sure you're prepared to define how you differ from your competitors and highlight those aspects in your marketing materials.
Once you've chosen your services, make sure you understand them inside and out so you can plan to do them well. What equipment will you need? Will employees need certifications or specialized training to perform the services? Are there any local or state regulations regarding that service? When it comes to learning how to start a service business, becoming an expert in your services is a great start.
Financing for Starting a Service Business
If you've been considering starting a service business for a while, you've probably already begun to get your finances in order. When shopping for business loans, do your research. You may start by working with a bank you trust, and make sure you bring a well-researched business plan and market analysis to your loan consultations. If you have those documents and a good credit score, you're more likely to qualify for lower-interest loans with better terms. Additionally, if you are becoming a franchisee rather than an independent business owner, lenders may look at your loan application more favorably.
If your bank can't meet your needs, other options may include SBA loans, alternative lenders, and 401K/IRA business financing. Work with a trusted financial advisor to explore your options, and make sure you fully understand any terms and conditions before you sign on the dotted line.
Licensing for Starting a Service Business
To run your business legally, you'll have to obtain all the proper permits and licenses required by your state. The steps to secure a business license vary significantly from state to state, so start your research early in the planning process. All the guidelines should be laid out clearly on your state's official website, and you'll find links to apply for specific requirements. If you have questions as you research licensing, write them down and call the business licensing department for your state.
Should You Operate Independently or Buy a Franchise?
Owning a franchise business brings substantial benefits versus starting a business from the ground up. Starting from scratch does give you the freedom to do everything exactly your own way, but franchisors like Neighborly respect your independence while offering support at the same time.
For example:
Established national brand recognition
A dedicated franchise coach
A vast network of fellow franchisees for mentorship and cross-marketing opportunities
A consumer-facing Neighborly website, getneighborly.com, to support lead generation and repeat business
Marketing and training support—and much more
In short, franchising with the right brand can soothe a lot of the major fears and headaches of starting a business alone. These types of perks are responsible for the 90% success rate of franchise businesses.
Ready to Start Your Own Service Business?
Starting a service business is within your reach. Interested in franchising? Neighborly has opportunities near you and all over the country. To talk to a Neighborly franchise development expert, contact Neighborly today or call 888-387-8018.