What to Do When You Hate Your Job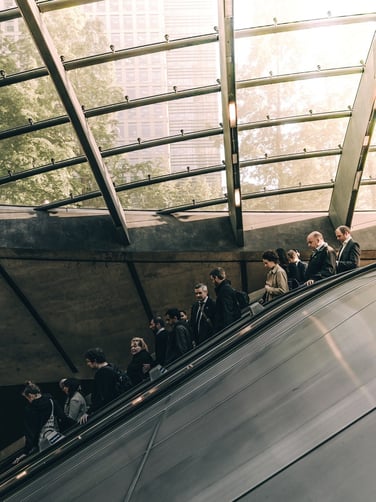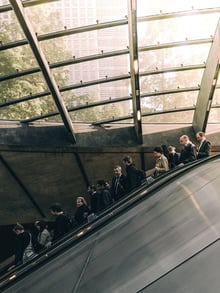 Nearly three in four U.S. workers seek new opportunities because of stress, resentment and lack of recognition. Rather than lock in with a new company, self-employment is a viable option.
When people refer to work as "the daily grind," it may be time for a change.
According to new research, some 70 percent of workers want to leave their current jobs.
Reporter Gene Marks writes in The Washington Post: "Sixty-four percent say their supervisors don't give them enough support and a majority of the participants are resentful of their co-workers. So much for teamwork."
Are individuals being realistic, or are organizations partly to blame?
Career coach Liz Bentley says, "Your lack of advancement and pay may be of your own doing." She says self-reflection can help you "leave mistakes and bad habits behind" so you don't sabotage your next job.
Bentley also says folks who aren't challenged by their work must understand how attitude affects performance.
"It's important to get back in the game and get into 'flow.' A state of flow is described in positive psychology as immersion in an activity. It occurs when your skills and challenges are perfectly aligned, making time move quickly and getting you fully absorbed in your work and enjoying it," she says.
According to Bentley, an improved state of flow will bolster performance: "When you are not [in flow], inevitably your performance goes down, as does your attitude."
Business consultant Ellen Huxtable advises unhappy workers to take a "systematic look at your situation." Sometimes people have the luxury of calmly evaluating opportunities; at other times a career crisis is unfolding. Huxtable says that "things can become really confusing" when unhappy workers try to make sense of their situations.
Moving away from confusion
Clarity can come in the form of starting a business.
Patrick Hyland, vice president of development for the Grounds Guys, helps people explore franchising. "I want them to find the best vehicle to accomplish their professional and personal goals," he says.
The decision to join a franchise organization—or stay within the confines of corporate America—is a big thing, Hyland says. "It shouldn't be: 'What business will help me accomplish my goals?'"
RELATED: Build a Family Business You Can Pass Down to Generations
There is no business that will take someone out of their comfort zone, motivate them to quit a job and start something new unless they can't accomplish their goals within that old framework, Hyland says. "Individuals must determine where they're at from a dreams and goals standpoint."
Hyland encourages potential franchisees to assess their current lives and any changes they anticipate in the next three to five years:
Need—Raising children and caring for aging parents
Quality of life—Accommodating business travel, leisure and children's activities
Retirement—Having ample funds to maintain a particular lifestyle
The goal, he says, is to help "candidates understand their why," so they can accomplish their goals.
Hyland, who has been with Dwyer Group for seven years, says that although he's happy to offer guidance, the ultimate decision comes down to the individual: "It's often based on gut instincts."
People must consider the consequences of their career choices, because decisions affect spouses, children, parents and communities. "People have to hold up a mirror with their eyes wide open."
Hyland says, "When people know their why, they can endure any how."