What You Can Expect at a Dryer Vent Wizard Discovery Day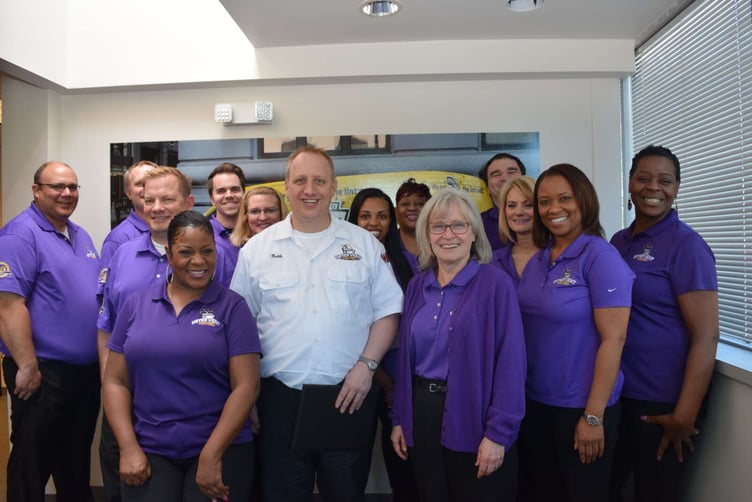 Dryer Vent Wizard, like many franchise brands, uses Discovery Day events to connect with franchisee candidates and offer an in-depth look at the business model. At Discovery Days, aspiring entrepreneurs get the chance to meet company leadership, ask questions and get a feel for the company's culture and operations.
At Dryer Vent Wizard, we're proud of the strong franchise system we've built. Discovery Days not only give us a chance to meet potential franchisees face to face, they let us brag a little about what sets our brand apart – like our easy operations, strong earning potential and family feel.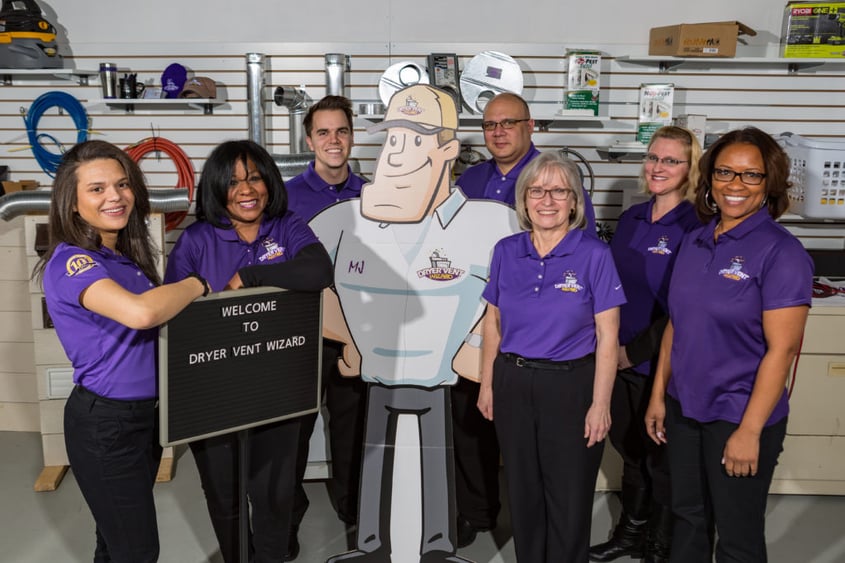 Candidates walk out of Discovery Day with a clearer picture of our company and whether it's a good fit for them. Here's what you can expect from a Dryer Vent Wizard Discovery Day:
Face Time with Company Leaders
Building relationships with franchisees is an important job for the Dryer Vent Wizard corporate team, and it starts long before anyone signs on the dotted line. Discovery Day is an excellent opportunity for our team to lay the foundations of future working relationships and demonstrate the friendly culture that defines our brand.
Choosing a franchise system is a little bit like dating. You don't want to get stuck with people you don't like. Our Discovery Day schedule builds in a lot of time for candidates to ask questions and get to know our leadership. We'll come prepared with a slideshow stocked with information about our business model and investment opportunity. But our goal is to start a conversation, not deliver a lecture.
Our corporate team is happy to answer questions about themselves and the company, but they'll want to get to know you, too. We encourage attendees to talk about their professional backgrounds, ideal work environment and career goals. It helps us get a sense of who you are, and it helps you get a sense of whether Dryer Vent Wizard would be a fulfilling career for you.
The Details
If you love the sound of Dryer Vent Wizard but want a more detailed picture of how our business works and how our franchisees make money, then Discovery Day is the place to be. Our interactive Discovery Day presentation covers:
Background on Dryer Vent Wizard founder Dave Lavalle, who created the company to fill a hole in the home services market
Facts and figures about the Dryer Vent Wizard franchise system, including brand differentiators, current locations and available territories
Overview of franchising regulations
Detailed information on franchise candidate qualifications, investment criteria, financing options and franchise fees
Breakdown of Dryer Vent's Wizard's support for franchisees, from initial training to ongoing help with scheduling, billing and marketing
Information about our customers and why they choose Dryer Vent Wizard
Video testimonials from current franchisees
Step-by-step look at the franchise candidate discovery and onboarding process
The Big Picture
Discovery Day also clarifies how Dryer Vent Wizard fits into the larger landscape of the franchise and home services industries.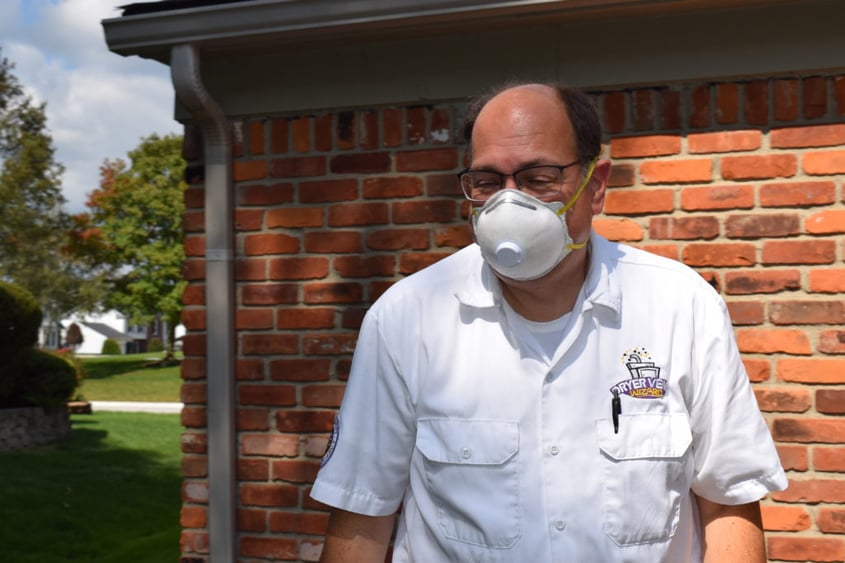 The most frequent question we get from potential franchisees is, "How does such a niche service make for a profitable business model?" We love this question, because it gives us a chance to talk about the booming home services industry – and the huge demand for dryer vent cleaning and maintenance. Here are a few factors that drive that demand:
80 percent of U.S. households have a dryer, and 100 percent of those dryers produce lint, which clogs vents
More than 15,000 fires every year start in dryers or dryer vents
Dryer Vent cleaning is an urgent response business – meaning that when people need our service, they need it right away
Insurance companies are starting to instate dryer vent cleaning requirements for multi-unit landlords and business owners
Lastly, we go over the pros and cons of franchise ownership – and we're happy to say that there are a lot of pros. Franchise owners are their own bosses, which allows for more flexibility and less stress at work. Since franchise brands provide a proven business model, franchise owners spend less time on trial and error and have a higher rate of success.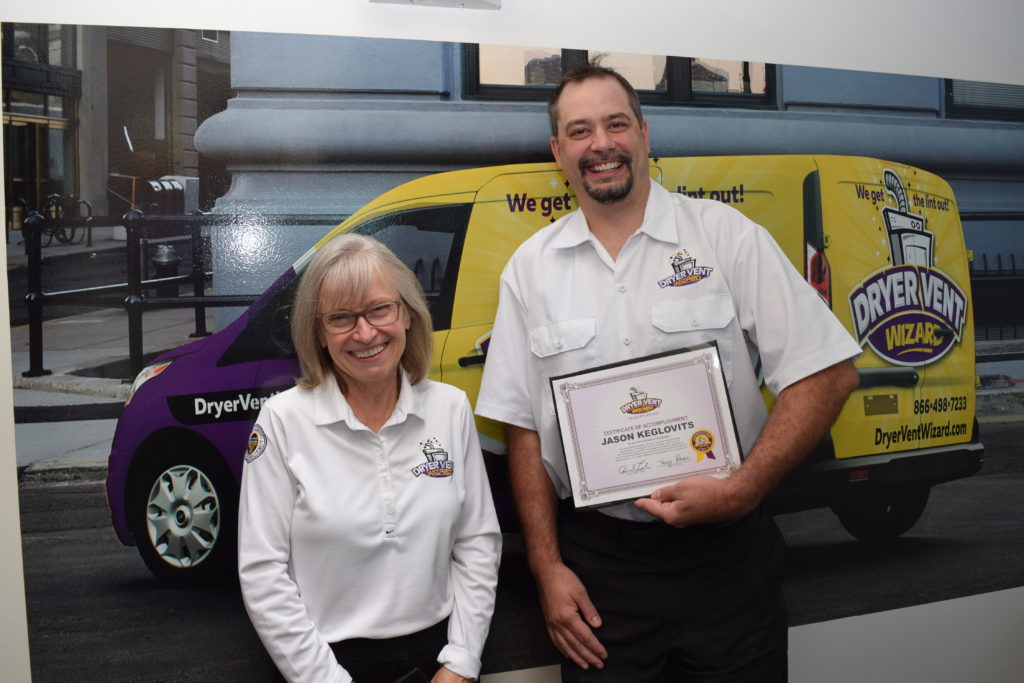 Dryer Vent Wizard franchisees enjoy a home-based business that's easy to scale, has high margins, provides a protected territory and family-friendly hours with no required weekend work. At Discovery Day, we'll go over what's unique about our business and give candidates the chance to ask honest questions.