Why Dryer Vent Wizard is the Perfect Investment for First-Time Entrepreneurs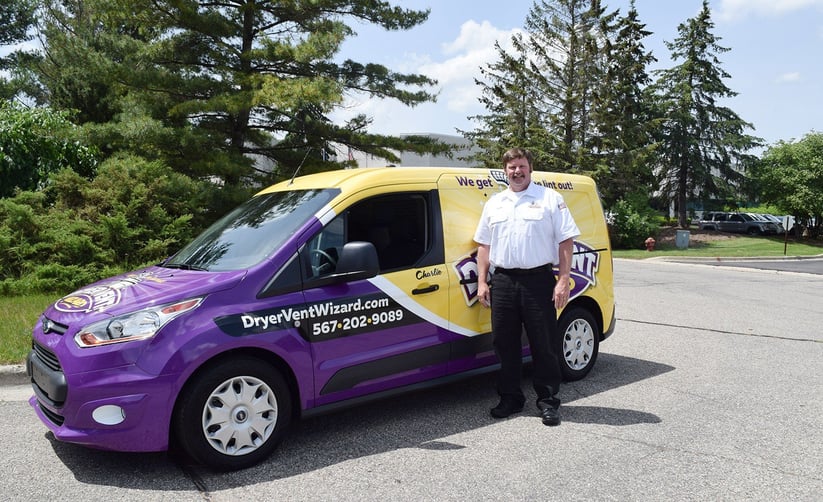 From the get-go, Dryer Vent Wizard is ready to assist its newest franchisees. Immediately after signing your franchise agreement, we begin to implement training that will provide the foundation for starting off on a successful note.
Combining Real-Life Experience and Classroom Training for Success
Our training is designed for the industry we created, and it helps franchisees feel supported and as a part of the Dryer Vent Wizard family. We understand that training is an integral part of your investment in a franchise, so we ensure that you get what you paid for with our tailored courses.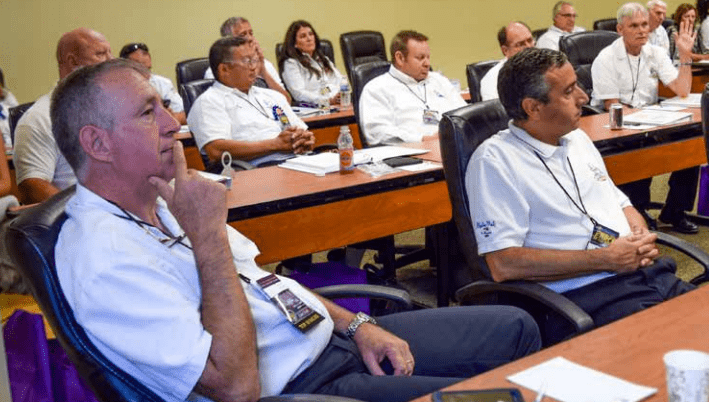 We offer access to a network of seasoned franchisees that are dedicated to helping others become successful throughout your business ownership. Also as part of our training, you'll learn the ins and outs of the business during five days of in-person, classroom training at our home office in Michigan. Then, you'll receive, hands-on experience in the field with three to five days of training in South Carolina. Once your business is up and running, you also benefit from ongoing support from our corporate team.
With an emphasis on face-to-face training, we know what you learn from us will have the most positive impact on the success of your daily business activities.
Easy-Access Communication
With our system's family feel, franchisees will often assist one another when they have questions. You can connect with seasoned franchisees to discuss their key success factors and marketing initiatives.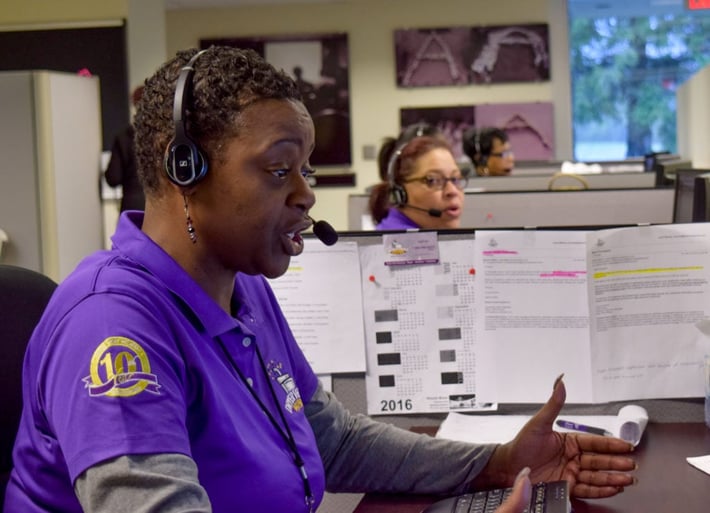 We also provide easy access to our knowledgeable home office team for consistent support. These networks of communication help franchisees get the information they need to make vital decisions in a timely manner.
Continued Learning and Support
Once you get your business off the ground, the learning doesn't stop there. We know that one of the biggest keys to success is to never stop learning, so with Wizard University, franchisees can get refreshers on tasks they may not have done in a while, fostering continuous success.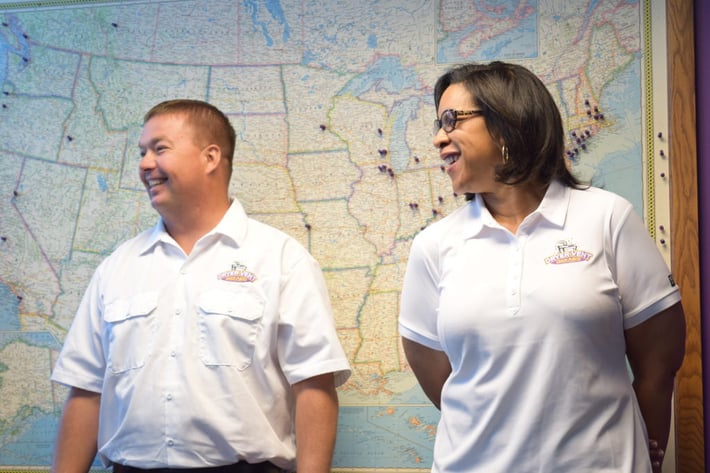 All of our Wizard University information sheets are available in the flat-rate pricing book we provide each of our franchisees.
In 2014, we expanded Wizard University with a Mobile Training Unit captained by a strong-willed crew. The Wizard U team toured across the country and trained 85 franchisees and technicians, saw 20 states and provided tools for success to each franchisee across our system.
Marketing as a Team
Dryer Vent Wizard prides itself on the advertising, public relations and marketing we provide to all our franchisees.
We see marketing as a collaboration between our corporate headquarters and your local franchise. By leveraging proven local advertising methods, we can assist our members in getting their name out into the community.

The proof is in the pudding: our scheduling center booked 90percent of new calls during their first conversation, and 93 percent of those booked appointments become paid jobs for our franchisees in their local communities.
Scheduling Made Easy
Our scheduling center is located at our corporate office in Farmington Hills, Mich., and provides a way for business owners to easily book their appointments while retaining successful client relationships.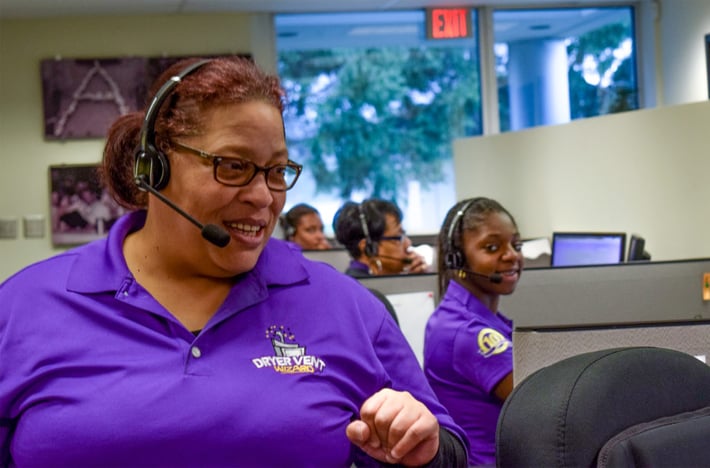 From 7:00 a.m. EST to 9 p.m. EST during the week, and 8:00 a.m. EST to 5 p.m. EST on Saturdays and 11:00 am EST to 3:00 pm EST on Sundays our trained scheduling representatives take incoming calls from potential clients and add them to your weekly calendars.
We are here to drive the success of every member of the Dryer Vent Wizard family, making us the ideal choice for your first-time franchise experience.