Why Franchising is a Great Option for Veterans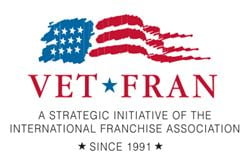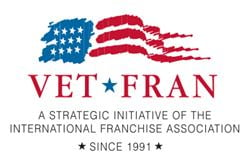 According to figures released by the International Franchise Association (IFA), a seventh of all franchises are owned by veterans. This means over 66,000 franchise businesses in the U.S. are veteran owned, providing 815,000 jobs and generating over $41 billion in GDP. And with programs like VetFran in place, this positive trend looks set to continue.
Following time spent in the military, it can be difficult to decide what career path to take. Business ownership through franchising is proving to be the answer for many veterans.
What Military Skills are needed in Franchising?
As a veteran, you've developed expert skills in a number of areas, it may be some or all of these that make you a good business owner and a great candidate for franchising.
Dedication: As a member of the military, you're driven to work as hard and reach set goals. This kind of dedication is required when you become a franchisee. In addition, when you become part of a franchise network, you also gain access to training and support that help you through this process.
Being Able to Follow Procedures: To achieve success, you need to have a plan in place. As a franchisee, you're provided with rigorous training programs, which are crucial to the business's success. Franchises are run on systems.
Leadership: Taking initiative and leading others is a huge part of the military culture. As a franchise owner, you need to be a strong leader, setting goals for your business, yourself, and your employees. However, you'll also be a team player, which is critical in franchising. A franchise owner is part of a large system, working with other franchise owners and the franchisor to achieve the overall mission of the franchise.
Being Able to Work under Pressure: When you're a business owner, you've got a lot of responsibility-- something you are used to as a veteran. Staying calm, even when you're under a lot of pressure is an underrated skill in business ownership.
About the VetFran Program for Veterans
In 1991, VetFran was founded by Don Dwyer (founder of Dwyer Group, now Neighborly) to honor veterans who were returning from the Gulf War. As a voluntary effort, it's supported by over 600 member companies of the IFA and encourages men and women who've served in the military to enter into franchise ownership. Offering financial incentives and an abundance of opportunities, the VetFran program has changed the lives of thousands of veterans.
At the Neighborly, we're proud to offer great franchising opportunities to veterans in our service-based businesses. Learn more about our VetFran program, hear veteran franchise owner testimonials, and get more info on the amazing discounts we offer today.