Why Mobile Franchises are the Future

For many franchisees, high rent on a brick-and-mortar location creates a financial strain that's difficult to shake. For some, this strain might even drive them out of business.
Luckily, the franchise game has changed, and it's leaving high-overhead options behind. Now, low-cost opportunities dominate the franchise industry – and for good reason.
When a franchise requires lower upfront and ongoing costs, it's easier to get a strong return on investment. In other words, your earnings aren't undercut by your rent bill. It's also a lower risk investment. Franchisees who pour money into a pricey restaurant franchise, for instance, risk losing it all if the location doesn't succeed. Lastly, low-cost franchises report higher franchisee satisfaction.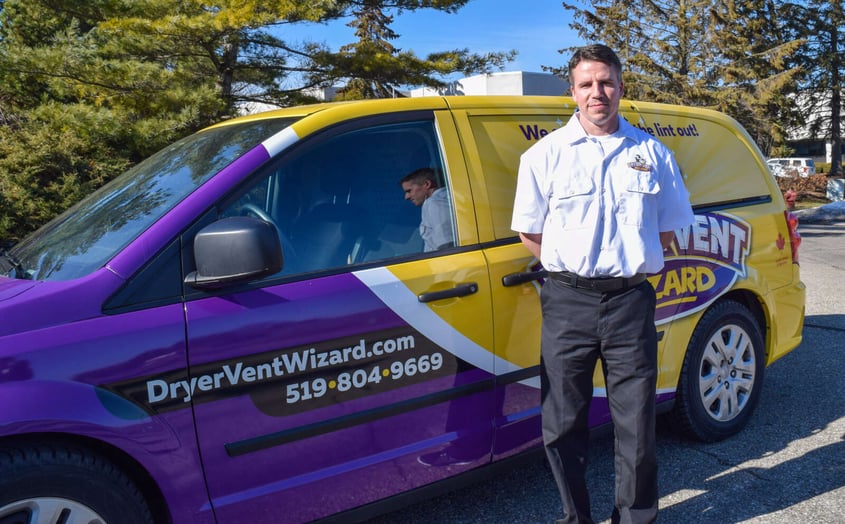 It's no mystery why mobile franchises are quickly becoming the most attractive option for aspiring business owners. Mobile franchises offer low overhead and the opportunity to work from home. As the economy continues to recover, these concepts are poised for strong growth. Here are some of the benefits entrepreneurs can expect from a mobile franchise:
They Cost Less
Affordability is a big selling point for mobile franchises. These concepts require a smaller initial investment than a traditional brick-and-mortar business. For example, the startup costs for a fast food franchise can range from $200,000 to $1 million. The initial investment for a Dryer Vent Wizard franchise falls between $59,000 and $79,000.
Smaller initial investments contribute to mobile franchises' affordability, but so does faster ramp-up. Without a time-consuming build-out process, franchisees start generating revenue sooner. There's no need to spend months training a large team or building and furnishing a facility. This lets new owners hit the ground running.
Mobile franchisees also save money on payroll, since these businesses typically employ only one or two people. It takes a full staff to operate a business with a storefront, but many mobile franchises are owner-operated.
They're Easier to Run
Some franchisees choose concepts with complicated business models and abundant offerings in hopes that the operation's large size will increase their profitability. However, all those moving parts can easily lead to stress and financial burdens. So what's not to love about a concept that combines high earning potential with simple operations?
By its nature, mobile franchising eliminates convoluted business models. All products and services must be able to fit in the mobile unit – usually a van – so there's no need to juggle large inventories or complicated finances.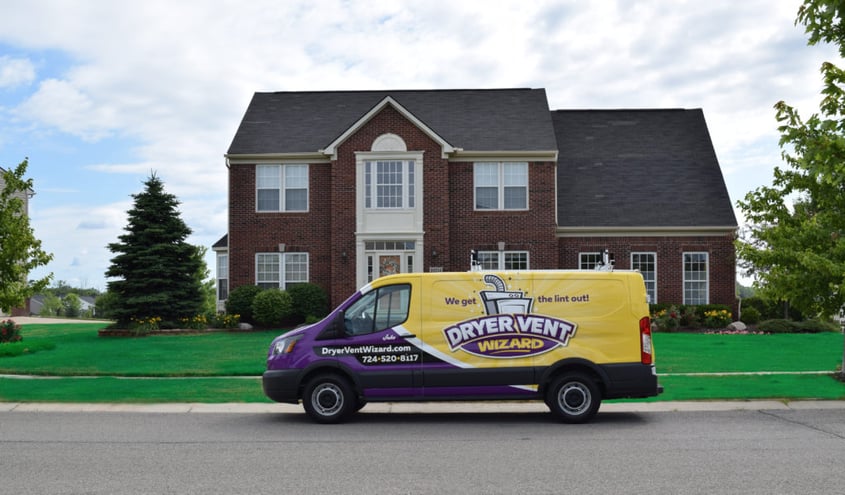 However, streamlined offerings do not translate to fewer sales. Mobile franchising has made room for niche products and services that thrive in the mobile model. For instance, Dryer Vent Wizard saw consumer need for dryer vent maintenance and recognized the gap in the market. It took a laser-focused concept – mobile dryer vent maintenance – and turned it into a profitable franchise that's been met with high demand.
The rapid advancement of mobile technology also helps franchisees keep things simple. Mobile scheduling systems can plan van routes, keep track of appointments and catalog customer preferences and sales. As technology continues to progress, mobile franchises will have an edge on traditional storefronts.
They Offer Flexibility
As a mobile franchisee, your van's ready whenever you are. This lets you create the schedule that works best for you and your family.
Most brick-and-mortar franchises require owners to work long hours, especially during the first few years. If these entrepreneurs left the corporate world with hopes of a more flexible schedule, they end up disappointed.
Mobile franchises give owners more control of their schedules, since the businesses are often appointment-based. Dryer Vent Wizard franchisees share their weekly availability with our centralized scheduling center, and they're never required to book evening or weekend appointments.
Going Forward
Lower costs, easier operations and more flexibility make for happier franchisees in mobile franchise systems. But that means demand for mobile franchise opportunities will rise, and these positions will become more competitive. In the franchise industry, all eyes are on mobile businesses as these concepts continue to gain ground.