Franchising
,
Success in Business
Why Personal Credit Matters in Business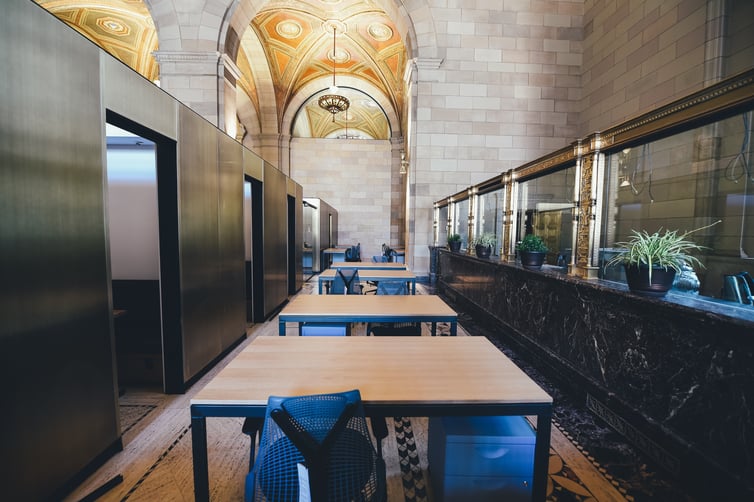 The separation of individual and corporate bank accounts isn't always distinctive, especially when entrepreneurs explore financing options. These tips can help.
In the world of personal credit scores, 700 is a magical number.
What does that mean, though, for your startup?
The line between personal and business bank accounts is often blurry. Financial and tax advisors recommend that entrepreneurs separate private and corporate finances. Still, the first thing lenders review when considering a business loan is the applicant's personal credit score, or FICO number.
According to Judy Rosner, a vice president at Republic First Bank, a FICO score of 650 is average, but banks like to see 700 and above.
"Personal credit really matters," Rosner says, "It impacts your ability to borrow and debt-to-equity ratios. We like to see cash flow, so we suggest separate credit cards—one solely for business. It shows lenders how the business is repaying debt. … Banks like to see habits and patterns."
Rosner recommends that entrepreneurs routinely monitor their credit reports. It's best to beforthcoming if there is a "ding" on the report, Rosner says.
RELATED: What Finance Options Are Available To Start A Business
"Lenders don't like surprises," she says. "Know what your credit report is going to show, and be able to explain something like a one-time late medical payment before a lender raises the question." She adds that a late credit card payment usually doesn't affect a FICO score, "but a late mortgage payment can kill a FICO score."
Co-mingling business and personal finances can confuse entrepreneurs and "create suspicion" with state and federal tax bureaus.
"You're better off keeping personal and business monies separate for those reasons—and certain legal structures require you to do it that way," says Nellie Akalp, CEO of CorpNet.com, an online legal document filing service. "As a bonus, you'll appear more professional and credible when writing checks from your business versus your personal account."
Rosner agrees, adding that entrepreneurs she counsels often seek guidance in two areas. Many are confused about how to take advantage of "rewards points" accrued on business credit cards and use them for personal spending activities. The other concern revolves around business-related automobile expenses.
Akalp says business requires patience and self-control. Sound judgment is imperative, she says.