Women in Business: Franchise Opportunities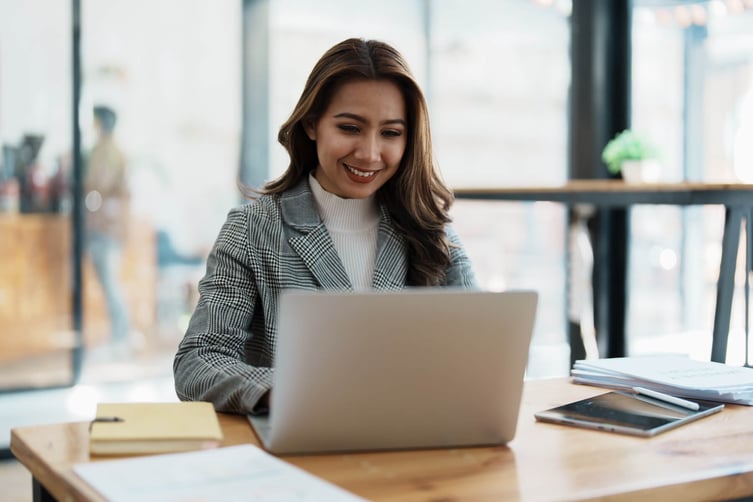 Women have always played an essential role in a thriving U.S. workforce. Now, more are running the show, as demonstrated by the fact that women account for 31% of all small business and franchise ownership today.
That number is most likely on the rise as statistics show women are now outnumbering men when it comes to seeking information about franchise ownership—especially among Gen X and Gen Y demographic groups. So, as women continue to face the traditional management obstacles of lack of opportunity and wage disparity, the doors are opening wide for women in franchising.
Why Women Should Consider Franchising
As a business model, franchising has numerous built-in advantages for prospective women entrepreneurs. Whether you've got limited or extensive prior experience and expertise or operate on a small budget or have endless resources, franchising offers name recognition and a history of accomplishment as well as vast resources and support to provide a significant business advantage.
A proven model. By being a franchisor—a company that has been so effective that it is offering its products or services for others to sell—it has already established itself as a successful business model with solutions people have bought into. Franchisees don't have to reinvent the wheel, just keep it moving as they bypass some factors of the highly risky start-up and proof of concept phase most businesses struggle to establish.


Support and training. Not only does a franchise often have name recognition and a track record of accomplishment, it has a brand headquarters with an entire support team eager to help you run smoothly, as well as many other franchisees with whom you can gain knowledge and assistance. This help can kickstart you at the beginning of your journey and also act as encouragement and a future resource once you're off and running.


Economic equity. While studies show that women in business face a wage gap today in many industries (statistically getting paid 90% of what male workers do), opportunity with franchises for women helps level the playing field, since women will effectively start at the same place as their male counterparts and have the same road to success than men do.
Home Services Franchises for Women
Though equally competent, capable, and valuable, men and women tend to have different character attributes, proficiencies, and management styles. Women in business tend to be exceptional at relationship building, adapting to situations, and multitasking particularly when it comes to home service responsibilities, since many are or have already effectively run their own households, current or previous careers.
These skills equip women to be exceptional franchise owners, especially in home service businesses, which are among the best franchise opportunities today.
Growing demand. Home service franchises are known to be recession resilient, since regardless of the economy, people still need to maintain their residences. The home ownership boom and the increase of remote working arrangements, a byproduct of the COVID pandemic, is also increasing demand for home service professionals.


Flexibility. Women considering entrepreneurial options and small business ownership often have existing jobs and children to raise, franchising offers freedom and flexibility because of its non-traditional, non-hierarchical nature.


Variety of businesses. Since women have such a variety of work experience and knowledge and since home services encompass so many different industries, women (many who are well familiar with the needs and demands of proficiently operating a household) have clear advantages. And age is not a limiting factor, as the average age of franchise owners is 44 years old.
Find Your Franchise Opportunity with Neighborly®
Neighborly® is the world's largest home services company with 19 brands and over 5,000 franchises. If you are interested in looking at the exciting opportunities and want to know more about the best franchises for women, take a look at our guide, Franchising: A Path to Your Future.
You can also click here to explore all our brand franchise opportunities or contact us to learn more today!