Professional Development
Women of Neighborly: Choosing the Right Franchise for You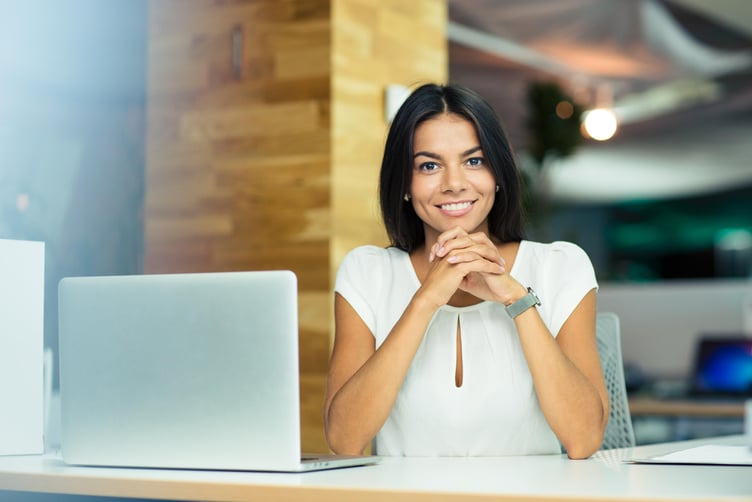 Franchising can be a great option for women looking to start their own business. Within the Neighborly family of brands, there are several female franchise owners who have seen high levels of success and shared why they decided to open a franchise and why they chose the brands they did. Every success story starts with the first step. Let's hear from a few successful women about their story:
Why did you decide to open a franchise?
Brenda Boudry, Mr. Handyman Franchise Owner:
"I was a single woman and wanted to open my own business. The support offered by a franchise system was important to me."
Sherry Dawson, Mosquito Joe Franchise Owner:
"We always wanted our own business to be able to work for ourselves and felt that a franchise would give the support we needed to grow and be successful, yet still have local control of our business."
Megan Deas, Dryer Vent Wizard Franchise Owner:
"I opened a franchise for freedom of movement, freedom of time and financial gain."
Kris DeWald, Rainbow International Restoration Franchise Owner:
"I had worked for a couple other restoration companies that were local shops – the appeal of owning a franchise came down to the national presence. What has become the most valuable piece in relation to the franchise aspect is having a national network of other Rainbow owners that are not competition but rather are invaluable partners that have always been willing to help us work through obstacles we have encountered over the years."
Jo McCabe, Mr. Handyman Franchise Owner:
"It had a proven system that I could follow to become successful."
Kim Owczarzak, Mr. Handyman Franchise Owner:
"After many years working in C-Suite roles in banking and insurance, it was time to find a means to an end of my professional career. Franchising was the right option as it allowed me to take all the skills and experience I had gained throughout my career and apply it to our own business. Since I was not ready for full-time retirement, owning a franchise provided an opportunity to own and run a business, continue to learn both personally/professionally, and certainly, was a wonderful bridge to our retirement."
Cindy Parks-Talley, Mr. Handyman Franchise Owner:
"I liked the idea of an established business model, vetted vendors, and managed marketing. I was aware that franchises are typically more successful than startups."
Why did you choose your franchise?
Boudry: "As a single woman, I had a house that needed lots of repairs. I couldn't find anyone to help me that didn't creep me out, or that would arrive on time and do quality work. At the same time, I was looking for a franchise to invest in. Mr. Handyman seemed like a perfect fit, and I welcomed the opportunity to help people in similar situations as mine."
Dawson: "We liked the fact that Mosquito Joe was a seasonal business, allowing us to initially do our other jobs (I'm a Physical Therapist and Jeff works with amputees in the prosthetic industry). We eventually want to be able to just run our business and have time in the off season to travel a bit. We love Mosquito Joe's growth and brand recognition and the fact that we are helping people get outside and be active in their backyards during the summer months. This goes hand and hand with my PT background- getting families and kids outside and active. Kids need to develop their gross motor skills more! (They are too often on the phone or watching TV.)"
DeWald: "The leadership and technical team at the Rainbow International corporate office were my loudest cheerleaders. I was never treated like anything other than an owner that they wanted to see succeed. When I joined Rainbow International, Marla Mock was on our concept's management team. She was a fierce example of a woman leader and I could relate to her. I had other Rainbow International people I could emulate and count on to support my efforts to get the company up and running. We also have many other franchise locations that are led by strong women."
McCabe: "My fellow owners in the system. We've all been through a lot, but no matter what, we are always there for each other either to congratulate one other for achieving a milestone or lend a hand through a challenge. The other owners are by far the best in franchising."
Owczarkzak: "As a hobby, my husband and I flipped homes and realized how difficult it was to hire a handyman that was reliable and did quality workmanship. As we began our business ownership journey that continued to be on the forefront of our minds, we began interacting with other owners within the Mr. Handyman family. We realized our core values were so aligned that we made the decision to purchase the franchise. It has been the best decision we have made."
Talley: "I probably reviewed 75 different franchises over the course of a year. I have some family members who spent decades in franchising, as both franchisees and franchisors. They really emphasized the importance of a quality franchisor. I originally planned to purchase a different Neighborly franchise. However, someone purchased the area I was interested in before I was ready to pull the trigger. But I couldn't get my experience with the franchisor out of my mind. Neighborly stands head and shoulders above all the other franchise companies I spoke with. I kept comparing every franchisor I met after that to them, and I ended up purchasing another Neighborly brand because I believed in Neighborly so much. I am so thankful I made the choice to buy a Mr. Handyman franchise. Our leaders have a track record for franchisee development, growth, and support. I see them consistently do things because they think it is the right thing to do. "
These women are just a few of the successful franchise owners in the Neighborly family of brands. Are you ready to launch your own high-quality home services' business or interested in learning more about a potential franchise opportunity? Contact the Neighborly Franchise Development team today!