A Look Inside Franchise Ownership: Mosquito Joe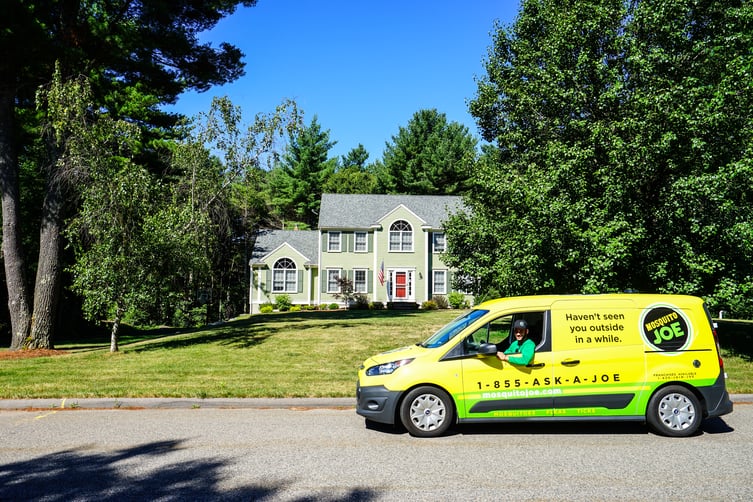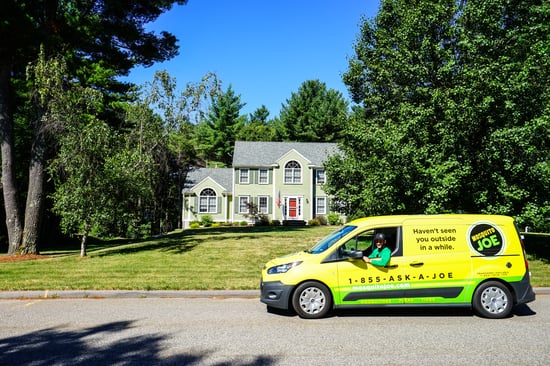 Franchise opportunities come in all shapes and sizes. So do franchise owners. While there are some personal traits that contribute to successful business ownership, it is the unique strengths that each franchise owner brings to their business that leads to success. At the same time, a great franchise opportunity must offer the kind of systems and support that franchise owners need to get their business up and running – and then keep it running, even in the face of unprecedented world events.
This is what sets franchises like Mosquito Joe apart. As part of Neighborly, the world's largest family of home service franchise brands, Mosquito Joe offers a range of benefits that entrepreneurs likely wouldn't find elsewhere. But finding the right people for the Mosquito Joe family is very important to the company. For Lou Schager, President of Mosquito Joe, he often finds that right fit in military veterans. That's why when he first met Tony Gallardo of Del Mar, California, he knew that Tony was the right kind of franchise owner for the Mosquito Joe family. As a former US Marine and founder of a non-profit organization "Cammies and Canines," Tony was already "a passionate, hungry, and driven professional," said Schager. "The kind of dedication Tony shows in everything he does made him the perfect person to lead the charge and become the first Mosquito Joe franchise business owner in California."
For veterans like Tony, Mosquito Joe offers a great opportunity at a discounted cost. After being in the military, coming back to a desk job doesn't always sound appealing. That's why at Neighborly, we take great pride in helping veterans become business owners while giving back to their community. Our proven system ensures that franchise owners don't have to re-invent the wheel, which keeps the risk of making costly mistakes low. With franchises available in markets across the United States and industry-leading training and support, you don't need prior experience in mosquito control to join the team.
We (virtually) sat down with Tony for more on the story behind when and why he chose a Mosquito Joe franchise and what he is looking forward to as a new business owner.
Thanks for joining us, Tony! What were you doing before you joined Mosquito Joe's franchise network? What triggered you to consider business/franchise ownership?
After retiring from the Marine Corps, I worked in government contracting for a while. Once the contract ran its course and was not going to be renewed, I decided to take the leap with Mosquito Joe.
How did you first hear about Mosquito Joe? What attracted you to the franchise opportunity?
Several years ago, I began to research franchise opportunities. Right away, Mosquito Joe jumped out as a great, veteran-friendly opportunity. I liked the mission and the company has great reviews. I knew this was something that would work well in the San Diego area. After 22 years as a Marine Corps attack pilot conducting pest control overseas, it seemed like a natural fit.
How have you benefited from being a part of the Mosquito Joe franchise system and the Neighborly family? What do you like most about it?
One of the great things about Mosquito Joe is that they are always there to guide and mentor along the way. For me, representing the brand is a source of pride. I like having the ability to help people. My life has been one of service and to be able to continue that in a positive way gives me immense intrinsic value. But what I like most is solving problems and helping people enjoy their lives more.
What are you most excited about for the future of your Mosquito Joe franchise?
Too often, I have to turn away from helping people who live outside of my territory. I'm really looking forward to scaling my business so that I can help them, too. I'm excited to see my business grow and continue to make a positive impact in people's lives.
What has it been like to be the first Mosquito Joe in California? What does that mean to you?
I am happy to be the first Mosquito Joe franchise in the state. It's great to be a team player and pave the way for up and coming local franchisees. Still, owning a new business during a pandemic has been an interesting challenge. But with the support of my franchise team and company leadership, it's a challenge that I am prepared to face.
As a new business owner, I've met many people who didn't even realize that a service like this existed. Their reactions are interesting, to say the least. The mosquito problem is getting worse, so it gives me great satisfaction to help the people of my native city enjoy their outdoor spaces again.
What 1-3 pieces of advice would you give someone who is considering investing in Mosquito Joe or other Neighborly brand?
Be ready to become the secret sauce that makes your company excel. You must be engaged, train, and ensure things are being done in a way that communicates pride in the brand and pride in your work.
Become a Neighborhood Hero - No Experience Required
The Mosquito Joe franchise opportunity is open and appealing to just about everyone with entrepreneurial spirit. Variability and seasonality make our model an attractive choice to people from a very wide range of career backgrounds and lifestyles. Don't miss your opportunity to claim territory in your area and create the entrepreneurial lifestyle you deserve. Visit our site to find out how to own a Mosquito Joe franchise.