Bright Electrician Business Ideas: Consider a Franchise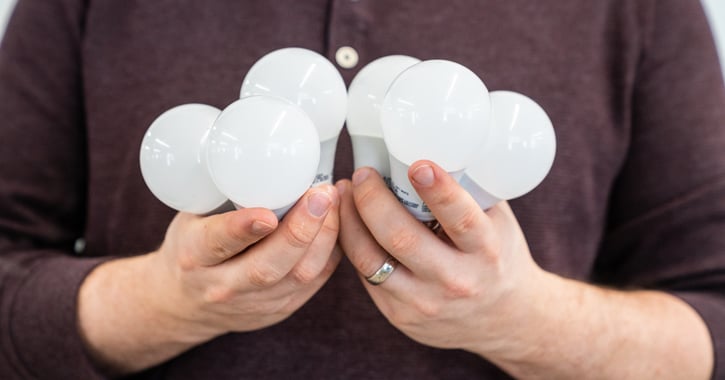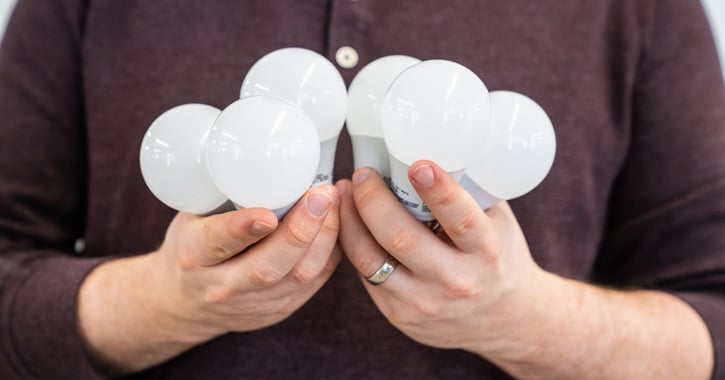 Whether you currently own an electrician business or are thinking about owning one in the near future, it's important to think about whether you're doing everything you can to give your business an edge. Here are the small electrical business ideas to help you thrive—and the details about how franchising with a national brand like Mr. Electric® could help bring these ideas to life more easily.
Stay Ahead of the Times
When brainstorming electrician business ideas for a better growth trajectory, being up to date on the latest tech should be top of mind. You'd be smart to expand service offerings beyond straightforward wiring and lighting in order to address electrical problems of the modern smart home, such as security cameras or whole-home audio installations.
To refine or expand your services and the way you present them to your audience, browse your competitors' websites to make sure you're offering comparable or more advanced services than those in your area. Whether you're starting your business from the ground up or want small electrical business ideas for your current team, make sure your website and marketing materials highlight services (and other value) that your competitors aren't emphasizing. For example, advertise installing smart-home systems. Smart home tech doesn't show any signs of slowing down in popularity, and it's changing fast enough that homeowners will likely see great value in hiring someone to help them install and configure it.
Electrician Business Ideas for a Better Online Presence
Having a strong digital presence can be the difference between success and failure. If you're not online-savvy, plan on learning. Or hire an individual or agency to help. Use all the digital tools available to you to build brand awareness. Here are some small electrical business ideas for being a stronger digital contender:
1) Social Media: Top of our list for good electrician business ideas? Social! Social media platforms give you the priceless opportunity to connect with current and prospective clients on a massive scale. In addition to sharing interesting content on social, weave special promotions and advertising into your activity, linking some of your posts to relevant pages on your website. Encourage people to "follow," "like," and share your posts, and don't forget to respond to all messages (good and bad) and stay engaged with your audience. If you're able, consider paid ads on social; boosted posts on Facebook are affordable but helpful for reaching people outside your immediate network.
2) A Good Website: Make sure your website conveys your brand well with content and design—including your mission and values. Your website should be detailed, listing every service you offer and frequently including your contact information. A contact page with a booking form can help you keep inquiries organized. Don't forget to show your talents by including some customer testimonials or case studies.
3) Local Listings: Local listing sites like Google My Business, Yelp, and others are extremely important on our list of electrician business ideas for growth. They help you be more visible for those who are searching for your services locally but don't know about your business yet. Claim your business's local listings, and make sure the information there is current. Check in frequently to respond to all reviews, and encourage your satisfied customers to leave you more reviews. Worried about bad reviews? Here's how to respond well.
4) Local SEO & Paid Ads: SEO, or search engine optimization, is a way to get in front of prospective customers by showing up near the top of search engine results. Consider applying basic, local-focused SEO to the important pages on your website, such as using local keywords like "Metro Detroit electrician." Additionally, you can consider using a tool like Google Ads to pay for a spot near the top of the list. If none of this is in your wheelhouse, consider hiring a marketing professional to help.
Electrician Business Ideas for Equipment
Much like an artist with no paint, an electrician cannot grow without the proper tools and equipment to practice the craft. Stay on top of all the latest advancements in electrical maintenance equipment and tools. Research equipment monthly, and subscribe to newsletters, magazines, or blogs that will help you stay technologically relevant. When a competitor isn't able to complete a customer's job because of a lack of resources, you'll be able to step in and establish your business as the go-to choice for any modern homeowner's electrical need.
Owning a Franchise Can Make Things Easier
When it comes to sorting through small electrical business ideas, you may feel overwhelmed by how many factors are involved in maintaining your current or future business. Can you do it alone? Can you afford to hire help? Many people in your position have found their answers by becoming owners of a franchise like Mr. Electric®. Do you already own an electrical business? You could convert it to a franchise to get the support your need to grow.
By choosing Mr. Electric, you gain a vast network of people willing to help you succeed—from a dedicated franchise coach to local franchisee mentors. Your marketing plans and materials are taken care of, taking a large portion of the pressure of your shoulders. Plus, since Mr. Electric is a part of the Neighborly family of brands, franchisees enjoy cross-promotion opportunities and even the option to expand to other home service fields.