Case Study: How One Plumber Converted to a Mr. Rooter®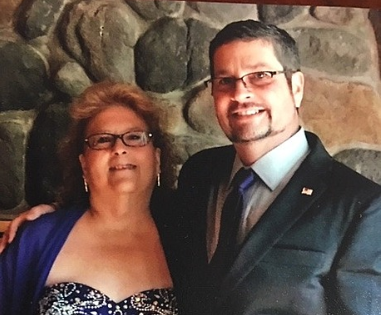 The Mr. Rooter franchise is known across the nation for unbeatable customer care and excellent plumbing services. But the stories of the franchisees behind the brand are not as well known. What are some common experiences of local owners? Some franchisees converted their existing plumbing business to Mr. Rooter to get specialized support and instant brand recognition, while others started their first business in the Neighborly family of brands. We sat down to interview a franchisee, asking what inspired her to convert her existing plumbing business to a Mr. Rooter and what factors led to success.
Kathy St. Croix and her husband, Duncan, are owners of Mr. Rooter of Greater Syracuse.
What made you choose Mr. Rooter instead of any other option?
The couple came from a plumbing background, so the logistics of converting weren't very complicated.
"We chose Mr. Rooter because we had an existing plumbing and drain cleaning company, and Mr. Rooter made the most sense to us."
Even for those who don't come from a plumbing or entrepreneurial background, Mr. Rooter can be a great option—with low startup costs, training and consulting, and instant brand recognition.
What surprised you about the initial process of becoming a franchisee?
Kathleen St. Croix found out that the initial steps toward franchising require extensive paperwork!
"The amount of paperwork is very overwhelming."
The great news is that all Mr. Rooter franchisees get a lot of guidance throughout the entire startup process, which is just a taste of the mentorship that occurs throughout their careers within the Neighborly family of brands.
Describe the most rewarding part of owning your business?
"Taking pride in being successful."
One wonderful aspect of franchising with Mr. Rooter is that you can have independence while getting the business support you need. Your business is yours to be proud of!
What advice would you give to a potential franchisee of Mr. Rooter?
Kathleen St. Croix found value in having fellow Neighborly franchisees as mentors. We love to facilitate this type of relationship because we know how beneficial it is to get advice from someone who already knows the ropes!
"Talk to people that are already franchisees. Their experience and knowledge is extremely valuable."
What advice have other Neighborly franchisees shared? To name a few: work hard, follow the system, and budget smartly.
What are the biggest advantages that Mr. Rooter has brought you?
Mr. Rooter's business models and the greater Neighborly franchise system have been perfected for decades. Franchisees can be more confident in their decisions when they have a system to follow. Plus, there's always someone to ask for help, including a dedicated franchise coach (FC). Kathleen St. Croix called both of these factors top advantages.
"[The biggest advantages are in] the systems that are already in place and have been tested so you know they work. And I love that there is not a person at the franchisor level that is not accessible."
Where would you be if you had not chosen to franchise with Mr. Rooter?
Here's how this franchisee envisions her life without the Mr. Rooter franchise.
"I have no doubt that we would not still be in business today. I believe that the structure, systems, and people are what keep us up and running."
Want More Information About Mr. Rooter?
Converting a business into a franchise is a big decision. Mr. Rooter provides the guidance, infrastructure, and resources required to honor our local owners' hard work and help them prosper. The Neighborly franchise network extends that support with cross-promotions, lead generation efforts (including the consumer-facing getneighborly.com), and a tight-knit family of people who care about franchisees' success.
To learn more about owning a Mr. Rooter, download this helpful guide!