Business Ownership
How To Become a Plumber in 2023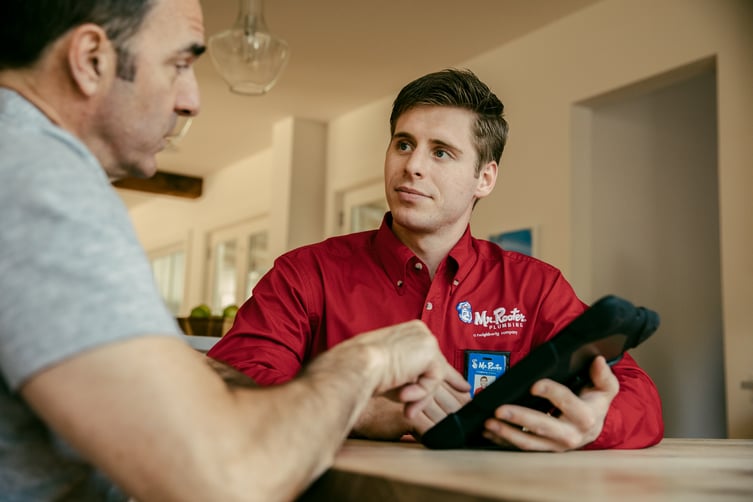 Plumbing is vital in households everywhere and careers in the plumbing industry have become one of the top recession-resistant careers. From new developments in technology to changing environmental regulations, the plumbing industry is always evolving. This means that in 2023, there has never been a better time to get into the $105 billion plumbing industry. Solid growth and exciting opportunities are ahead for prospective plumbers. However, having a solid career roadmap is more important than ever.
How long does it take to become a plumber and what steps do you need to take? The short answer is that it depends on what you want your career to look like. There are several ways to start a plumbing career, which means choosing the right one depends on your individual goals. Let's take a closer look at how long it takes to become a plumber and how you can start your own plumbing business this year.
How Long Does It Take to Become a Plumber?
The time it takes to become a professional plumber depends on how far you wish to take your career. There are three primary designations of a plumber: apprentice/trade school, journeyman, or master plumber. While becoming a plumber does not require an advanced degree, a high school diploma or GED can be helpful, especially if you plan to enroll in a trade school. Given the different options available, a prospective plumber can become certified in as little as two years or as much as ten years, depending on the path you choose.
Plumbing Apprentice
If you are just starting out in plumbing, generally you will need to complete a plumbing apprenticeship program or trade school alternative. A plumbing apprenticeship is typically required to become licensed as either a journeyman or master plumber. This is because these programs provide on-the-job training and introduce trainees to topics including OSHA safety, state codes, and more.
The length of apprenticeship programs vary, but typically last for two to five years. Most formal apprenticeship programs are supported by labor unions and trade associations that are registered with the U.S. Department of Labor. The hands-on work experiences these programs provide may also be accompanied by classroom instruction. Either way, this is an opportunity to earn a wage and learn under a journeyman or master plumber. Then, once your apprenticeship is complete, you can take the exam to become licensed as a journeyman.
Becoming a Journeyman Plumber
A journeyman plumber is typically defined as an experienced plumbing technician who has completed a formal apprenticeship and is certified to perform all aspects of the trade. The exact requirements to be licensed as a journeyman varies from state to state, but usually require 5 years of experience (in an apprenticeship program) and a passing grade on a journeyman licensing exam. This exam covers technical plumbing knowledge and local codes.
Once you become a licensed journeyman plumber, you're able to work independently. Some people continue to work at this level throughout their plumbing careers; others choose to advance to a master plumber certification. Either way, there may be continuing education requirements for both licenses. Be sure to research all of the certification requirements in your state.
Becoming a Master Plumber
Like the requirements for a journeyman plumber, the process to become a master plumber is different in every state. In general, master plumbers are defined as the most highly skilled plumbing technicians. Typically, to become a master plumber, you must have several years of experience as a journeyman plumber (about 7 to 10 years of experience total) and a passing grade on a state-administered exam. This exam is often more comprehensive than the journeyman's and covers topics such as advanced plumbing techniques, safety codes and regulations, and management of a plumbing business. In fact, some states require a Master Plumber license before you can own and operate your own plumbing business.
While a master plumber's status gains you more opportunities and potentially more lucrative plumbing career options, you may also have increased responsibilities, like maintaining your own liability insurance. Be sure to check state-by-state requirements to find out exactly how to become a plumber legally working at the master plumber level in your state.
Plumbing Franchise
Qualified plumbers are in great demand, making owning a plumbing business desirable.. If the certification process of becoming a plumber has deterred you from making that leap, consider a plumbing franchise. Whether you are an entrepreneur with zero experience in the plumbing business, or are working as a plumber looking to start your own business, franchising provides the systems, the processes, the technical training, and the communications training to get you up and running.
As a plumbing business owner, you can opt to do the plumbing work yourself or hire others to do it for you. For the latter, you won't need to spend years in the trenches to become a journeyman or master plumber; you just need the business acumen to manage and grow your franchise. In fact, when you invest in a plumbing franchise, you'll have peace of mind knowing you are joining an established system that's already running.
Mr. Rooter® is an industry leader with plumbing franchise opportunities across the country. We provide support and resources to help you succeed in your business. With our established system, you will be better position to achieve success sooner than you may think.
To learn more about how to become a plumbing franchisee with a company that offers advanced technology, unbeatable marketing support, longevity strategies, and a flexible lifestyle, visit us online today or download our franchise guide!