4 Reasons Why Home Services Franchising is a Recession Resilient Industry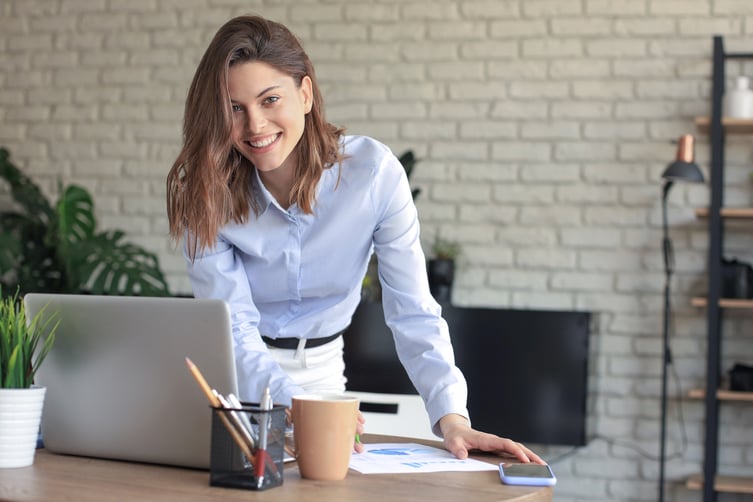 With inflation at a historical high, many fear that a recession is around the corner. While this could negatively impact many businesses, not all businesses are at as high of risk during an economic downturn. Not only do some types of businesses consistently weather hard economic times better than others, but, in some industries, a recession can be a good time to start a business because the costs can be much lower than starting one during a boom period.
Nearly 5.4 million new businesses were registered in 2021, representing a 23% increase year-over-year. The best way to position yourself for continued success amidst a recession is by working in a recession-resilient industry or by building a better future through one of these recession resistant franchises.
What is a Recession Resilient Business?
During a recession, consumers tighten their budgets. They will stop spending on products and services that they want, and instead focus on the ones they need. To operate a recession resilient business, business owners need to provide essential products and services that people and businesses require regardless of the economic climate.
A recession resilient business is one that:
Provides a need, not a want, either service or product form
Provides a reoccurring need for the product/service
Needs little initial investment
Requires low overhead
Best Recession Resilient Businesses
What businesses do well in a recession? Businesses in the home repair and maintenance industry include a number of services that consumers deem as essential, and will continue to be in demand, even during recessions. Americans spend more than $400 billion each year on home improvements and repairs, a figure that has grown by more than 50% since the end of the Great Recession. Not only do homeowners like the convenience, but there are many tasks better left to the professionals. Some of the best performing businesses in a recession include:
Cleaning Services
The pandemic has reinforced the focus and concern on cleanliness and sanitation. Cleaning services are one of the few businesses that flourished during COVID-19. Jobs in hygiene and sanitation are now more important than ever. For those in the commercial cleaning industry, there are many laws and regulations that require public companies and organizations to maintain certain cleanliness standards for health and safety. Utilized by both commercial and residential customers, there is a recurring need for the service, stabilizing the customer base.
If this sounds like an industry that you are interested in, look into starting a franchise like Molly Maid.
Home Repair and Improvement
Regardless of the economy, things in the home will break down over time. When money is tight due to a recession, people are more likely to repair versus buy new. According to the Angi State of Home Spending Report, homeowners spent an average of $3,018 on home maintenance and $2,321 on home emergencies in 2021. Home improvements can also increase the value of a home, particularly important when a recession threatens to do the opposite.
If home repair and improvement interest you, learn more about starting a Mr. Handyman franchise.
Home repair and improvement businesses include:
HVAC:

Heating, ventilation, and air conditioning businesses install and maintain ducts, furnaces, and cooling units in every house and building. Their services are needed in new home construction and older home repairs. Is an HVAC franchise right for you? Learn more about AireServ!



Plumbing:

The plumbing industry generates $134 billion a year. A broken water heater, clogged toilet, or leaky pipe doesn't care what the economy is doing. Over twelve million US adults have needed a plumber more than three times between 2021 and 2022. If a plumbing franchise peaks your interest, learn more about Mr. Rooter Plumbing.



Electrical:

Every home and business uses electricity, requiring the work of skilled, licensed, electrical workers. Innovations, such as electric charging stations and smart home technology, are creating new opportunities. Installation of electric charging stations alone will increase the demand for electricians by 25% over 20 years . If an electrical franchise sounds like the right fit for you, learn more about Mr. Electric.


Landscaping
Commercial businesses will still require landscaping services during a recession and also some homeowners, particularly those in HOA communities who have to adhere to strict landscaping guidelines, would rather leave the landscaping to a professional. Along with being a recurring service, landscaping is a business with low start-up costs and overhead.
If you're considering a landscaping franchise, learn more about The Grounds Guys.
4 Reasons Home Services are the Best Recession Resilient Franchise Ideas
Entrepreneurs looking for recession resilient business ideas should consider starting a franchise that provides a need. Starting a franchise that provides essential services and resources, such as those found in the home repair and maintenance industry, is an opportunity to fill a need and establish a successful business. 4 reasons home services are the best recession resilient franchises are:
1. Many parts of the home services industry are essential.
2. Many homeowners prefer to leave maintenance to the professionals.
3. Many homeowners like the convenience.
4. Times are changing, and so too should the way home services are delivered.
Find Recession Resilient Franchises with Neighborly
Owning a franchise helps mitigate startup risks compared to a traditional business. The supportive network, tested business model, and operational resources can make starting a home service franchise one of the best jobs during a recession. Be empowered to build the life you dreamed of and experience the benefits of business ownership. Talk to a franchise consultant to get started.