Financing
3 Point Checklist for Starting a Franchise Business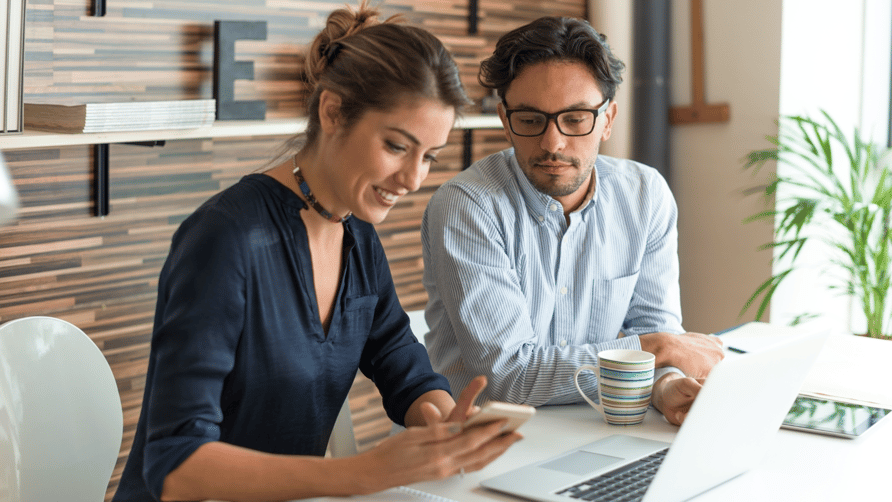 Opening a franchise can be a nerve-racking experience, especially if you don't know how to get started. There are many points to consider, from finding the right fit with the optimal business model to securing financing and building your team. You don't want to miss anything that might prevent your business from being a success.
We believe the dream of business ownership and the pursuit of financial freedom shouldn't be as risky and intimidating. To help make the process less daunting, Neighborly has put together a franchise business startup checklist with a few of the steps to help make a business successful.
When you build your future with Neighborly, you receive a roadmap to assist with franchise success that includes support, resources, and a network of professionals that help with parts of your business operations to empower your ownership goals.


Franchise Startup Checklist


#1: Find Your Franchise Fit
The first step in the process is determining which franchise is the best fit for you. No one particular business type is suitable for everyone, and with a plethora of franchise opportunities to choose from, it's important to select the right one for you and your lifestyle.
Begin by considering your long-term goals. As you compare different franchises, identify which skill set may be useful for each and take into account what the day-to-day life would look like at that business.
Another factor that may impact your franchise choice is determining what is available in your area. Some franchise owners may want to grow their business beyond a single location in the future and may want to know if there is the possibility of expanding to add additional franchise units in their area.
Depending on location, franchise owners may also have the option of purchasing an established franchise location. The Neighborly resale team can assist in navigating this process and determining if there is an option available in your area.
Some may already be running a business for themselves but want to consider converting their small operation to a franchise to scale their operation and benefit from the established brand, system, and resources of a larger company in order to achieve their goals.
Whether you choose to launch a new location, purchase an existing franchise or convert your small business to a franchise, Neighborly can help with location strategies, support, and resources to help all franchise owners become successful.


#2: Research Your Franchise
Opening a franchise involves assessing all aspects of the opportunity. Once you've decided on the franchise you are interested in, you can begin studying the business plan, industry outlook, and franchise agreement to ensure that they align with your expectations.
You want to know not only all the ins and outs of how your franchise operates, but also how it works in the context of the larger corporate structure. You should also speak with current franchise owners for a more personal sense of what owning a franchise entails.


Four steps when researching your franchise:
1. Download the Franchise Guide - Request more information for your selected franchise.
2. Speak with a Franchise Developer - The Franchise Developer for your area will answer your initial questions, identify territory availability in your ideal location, and work with you to see if the franchise you have selected is a mutually beneficial opportunity.
3. Further Your Research - The opportunity to talk with existing franchise business owners is one of the most helpful elements of this phase.
4. Visit Company Headquarters - This visit provides you with the opportunity to meet the franchise leaders, and answer questions you may have regarding operations, technology, marketing, and more.
In the end, you want to feel confident about the choice and investment you are about to make. That's why Neighborly provides a tested business model and a network of support to empower aspiring entrepreneurs to experience a better future.


#3: Fund Your Franchise
Franchise start-up costs will vary by brand, industry, and territory. While there are many paths to franchise ownership, they all start with having the necessary funding to get started.


Seven of the most popular ways to finance a franchise:
1. Pay in Full (self-capitalized) - Some franchisees choose to launch their business from existing funds.
2. Commercial bank loans - This type of loan gives you the money upfront, and you pay it back monthly (with interest) over time.
3. SBA loans - SBA loans operate similarly to commercial bank loans but with lower interest rates and longer repayment timelines.
4. Alternative lenders - Loans from alternative lenders operate like commercial bank loans, but they typically include additional terms that may cost you. These loans may be smaller and have shorter repayment periods.
5. Investment Account rollovers (401K) - If you have an inactive IRA or 401K that isn't growing as you'd like it to, you could roll it over to fund your business.
6. Franchisor financing - Ask your prospective franchisor if they offer tailored financing plans for new franchisees.
7. Friends-and-Family Loans - You and your lender (a family member or friend you know and trust) can decide on the loan terms.
Once you understand your options for financing, the next step is to secure the right amount of money. Here are some tips to help make sure you are financing what you need:
Calculate the entire initial investment, including the franchise fee.
Account for any advertising fees, royalties, or other fees.
Account for other associated costs like business insurance.
Create a detailed business plan based on market research.
Finally, no matter how you get off the ground, the important part of funding is understanding the terms, which includes payment amount, interest rate, and schedule.


Bonus: Franchise Training
Training and support are two of the main reasons why entrepreneurs choose franchising. A quality franchise training program may include the following items:
Ongoing business training for the franchise owner
Individualized advice from a dedicated business coach
Marketing training based on established systems
Franchise management training and leadership guidance
Recruiting training materials and guidance
The right training builds brand consistency, increases efficiency, and improves employee retention.


Take the Next Steps
With a strong company framework in place and the potential to take on lower risk with an accessible support network, tools, and resources, investing in a franchise can be an excellent way to start a business. With Neighborly, you receive a tested business model, operational resources, and a supportive network to help make your business ownership goals a reality.
If you're ready to start your franchise journey, you can contact Neighborly today.