How to Start a Handyman Business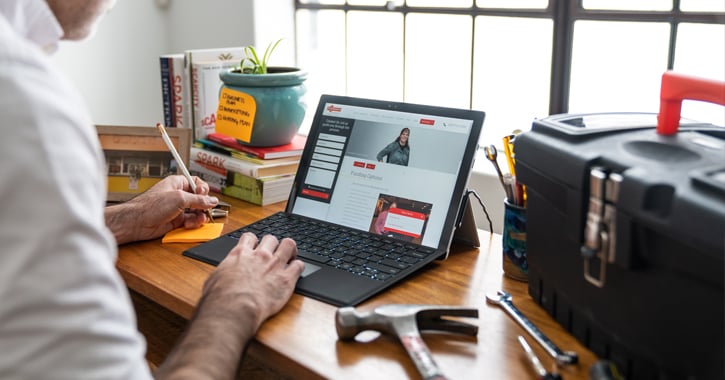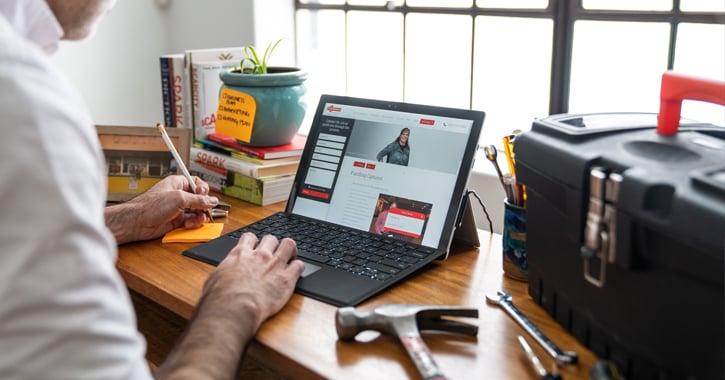 Owning your own handyman business can be a great opportunity to enjoy the freedom of being your own boss while providing valuable services to your community. But before asking how to start a handyman business, you may want to start at the beginning by considering these key points.
Things to Consider Before Starting a Handyman Business

Are You in the Right Market?
Before you draw up a business plan or seek financing, conduct some market research. First, consider who your likely customers are. Busy, working families, elderly people, and professionals who can afford to hire help are all promising prospects. Renters likely won't call a handyman directly, so it may be a good idea to form relationships with property managers or landlords. You can learn more about your region's demographics by checking out the latest Census Bureau data and the five-year Economic Census survey. Your local Chamber of Commerce is another good resource.
Once you have determined your audience, consider the competition and market need. Check local business listings—online and print resources—to see how many competitors are in the region and what specific services they offer. If the market is flooded with competition, is there a nearby area you may be better off serving? Look for niches that may be underserved, or approach your target audience through an angle that your rivals may have missed. For example, if competitors seem to focus on low cost, focus your messaging on unique selling points like superior customer service, workmanship or reliability.


Do You Have (or Can You Obtain) the Necessary Licenses or Permits?
Although you don't need a contractor's license to legally operate a handyman business in most states, you may need one to obtain liability insurance and/or perform certain types of work, which is an important step toward protecting yourself and your business. Check your state's official (.gov) website to find out what, if any, license is needed and how to apply for it. Keep in mind that community colleges and other organizations might offer inexpensive one- to two-day training courses to assist with passing necessary exams. Business licenses will likely also be required. Check with your city or township office and your county office to see how to apply.
You should also consider whether to run your handyman business as a sole proprietorship, a limited liability corporation (LLC), a fully incorporated entity or a franchise. There are benefits to each option. Check out the Small Business Administration website for more information.


Why Are You Embarking on this Path?
This may be one of the most important considerations. Are you interested in learning how to start a handyman business because you'd like to improve your personal or financial well-being? If your dream is to run a healthy business and enrich your community—and not simply make money—you're more likely to stay committed.
Think realistically about what your role will be in the business. You cannot reasonably expect to do the hands-on technical work yourself while managing everything else—like budgeting, scheduling, customer service and marketing—that goes with owning a business. If you own a handyman business, you typically need to hire technicians and assume the leadership role. If you have thought these matters through and are committed to moving ahead, keep reading to learn more about how to start a handyman business.


Is It Worthwhile to Consider Purchasing a Handyman Franchise?
There are many advantages to taking the franchise route. With franchising, you retain independence as a business owner while tapping into the power of an established business model maximizing potential. The brand recognition that comes with a well-known franchise can help you get a jump on the local competition, and the franchisor may offer additional training and support—for example, learn about Mr. Handyman's® support system. In addition, lenders may be more likely to finance an established franchise business.


Financing Options for Handyman Businesses
When considering how to start a handyman business, financing is likely a primary concern. You may want to start with your current bank or credit union, since you have already established a history with them. This is where having a good credit score can really pay off! Financial institutions will offer lower interest rates and better terms to people who have solid credit histories. In many cases, banks will require collateral, which could put personal property at risk should things go south. Before signing any loan agreement, be sure that you fully understand the terms and conditions. Additionally, look at conservative revenue projections and current income to assess your ability to repay.
If your bank cannot meet your lending needs, here are a few other possibilities. Be sure to consult with a financial advisor you trust before moving forward with any of these options.
Small Business Administration (SBA) loans: The Small Business Administration works with lenders to provide loans to small businesses for startup costs, equipment upgrades and other business expenditures. They offer competitive fees and terms and flexible payment options to qualified individuals. You must present a detailed business plan and have a strong credit history to be considered. Again, collateral may be required. It typically takes about 90 days or more to get an SBA loan.
Alternative Lenders: These lenders offer creative solutions to financing challenges. They may look beyond credit scores to consider the overall potential of a business. Many have a simple, online application process, and they may be able to provide funds more quickly than traditional lenders. It is important to research any lender that you are considering and make sure that they are legitimate. For example, Business News Daily provides a list of alternative lenders they consider to be reputable.
Business Lines of Credit: Alternative lenders may offer short-term business lines of credit. Although a business line of credit is not sufficient to cover startup costs or long-term needs, it can be a great resource when you face temporary cash flow issues or need to quickly make a major purchase.
401 K/IRA Business Financing: If you have built up a significant nest egg in a retirement account, you may be able to access your funds—without incurring early withdrawal fees or tax penalties—to start a new business or purchase a franchise. Learn more on the Small Business Administration website. This process can be somewhat complicated, so consulting with a certified financial advisor is recommended.


Franchising Opportunities with Mr. Handyman®
There is a lot to think about—and even more to do—if you want to start your own handyman business. Why not jump on the fast track by purchasing a Mr. Handyman franchise? Mr. Handyman offers savvy entrepreneurs the chance to handily build their business with an internationally known and well-respected industry leader. And there are many advantages available to Mr. Handyman franchisees:
Designated territories, brand recognition and the use of registered trademarks
Established marketing tools, materials and strategies
Startup consultation to help with business setup
Ongoing training and coaching for franchisees
Nationwide networking opportunities
Special vendor discounts
And more—learn about other benefits here.
To find out if a Mr. Handyman franchise is a good fit for you, contact a franchise development expert near you at 888-700-0389 or on the Mr. Handyman corporate website to learn more!