Building Your Handyman Business Plan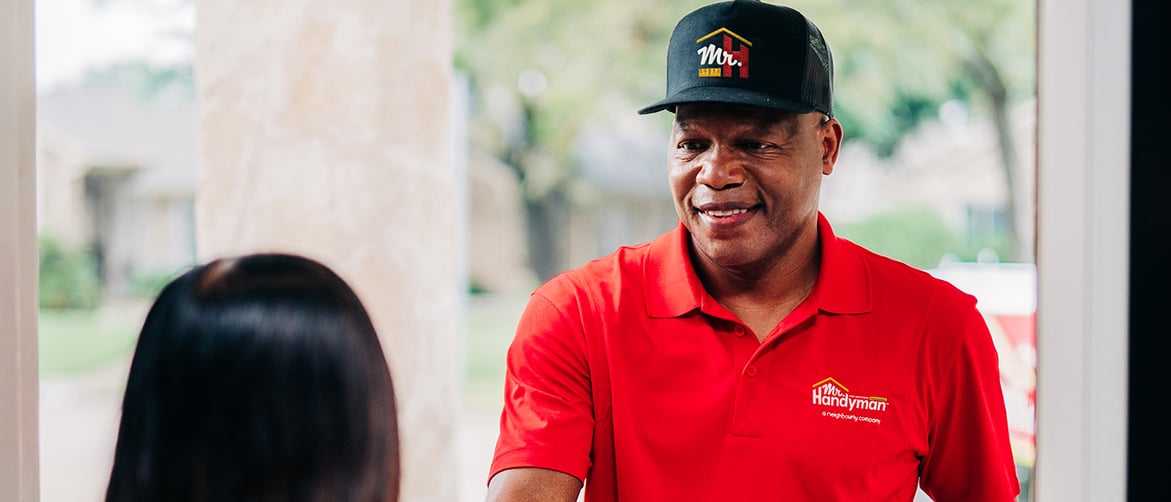 The Handyman Service Industry has been steadily on the rise. While this means that handyman services are in widespread demand, it also means that handyman businesses may face increasing competition in the future. Whether you are looking to start your own handyman services business or take your existing business to the next level, developing a solid business plan is essential.
A well-crafted business plan will help guide what services you offer, what financing works best for you, and how to market your services. In fact, business owners who write a business plan are 16% more likely to achieve viability than those who do not. For this reason, building your handyman business plan is a key part of getting your business started on the right foot. Want a jumpstart on your business plan, look at franchise business ownership as an option to going it alone.
What is a Business Plan?
In simple terms, a business plan is an effective roadmap to starting and growing a handyman business. Essentially, it is a blueprint of what you want your business to become. When done well, it is a comprehensive document that outlines what your handyman services business will offer and what steps you need to take to achieve financial success. Writing a strong business plan can help you establish the financial, marketing, and operational details you need to get your business off to a great start.
What Should You Have in Your Business Plan?
A well-crafted business plan should provide a comprehensive look at what your handyman business will offer and what strategies you plan to take to grow your business. At a minimum, you should include an executive summary, company structure, market analysis, marketing plan, financing and funding requests, and financial projections, as well as an appendix.
Executive Summary
Your executive summary should provide a concise overview of what your business is and what it will offer to customers. It is your future company's introduction to the world. The executive summary should feature a long-term vision for the organization and an overview of the services you provide.
Company Structure
Next, you should include details regarding what type of legal entity your handyman services business will be. Will it be a sole proprietorship, partnership, LLC or corporation? You should also provide details on what roles you will have, who the principal members are (and their titles) and what staff and resources you need to successfully operate.
Market Analysis
The next section of your handyman business plan should contain a thorough market analysis. This is where you would provide a detailed analysis of what your target market looks like and what kind of competition currently exists in the service area. You should also include an industry outlook and any other relevant information that you run across in your research.
Marketing and Sales
It's important to have a plan for how you will effectively market and sell your handyman services. This marketing and sales section of the business plan should include what methods of marketing and advertising you plan to use, what sales channels you will employ (SEO, PPC, social media, direct mail, radio/TV, word-of-mouth networking, etc.), and other marketing methods you will use to grow your business.
Financing and Funding Requests
If you are seeking business loans or grants to start or fund your handyman business, you will need to outline financing and funding requirements in your business plan. This section should provide an overview of what you will use the money for, what kind of return on investment you are seeking and what financial terms lenders can expect.
Financial Projections
Additionally, you should provide detailed financial projections in your handyman business plan. In this section, you should use your market analysis data to forecast your anticipated revenue over the next three to five years. This should include a breakdown of your expenses and profits and can provide a good estimate of your business's projected future.
Appendix
Finally, you should include an appendix in your handyman business plan. This should contain a list of all documents that support what you've outlined in the rest of the document, as well as any materials that have been specifically requested by lenders.
Jumpstart Your Handyman Business with a Franchise
Creating a business plan takes a lot of hard work. And if you go it alone, there's always the risk of making a costly mistake. To get your business off the ground quickly and on the right path, one of the best methods is to invest in a handyman franchise.
Franchises allow you to bypass the difficulties of creating a business plan from scratch. Rather, you will be able to adopt a business plan that has already proven to be valuable for handyman businesses. Along with leveraging the existing brand and reputation of the existing business, a franchise comes with a range of resources and support that you won't find anywhere else.
Since 1996, Mr. Handyman has been offering modern-day handyman solutions for customers across the country. As a Neighborly brand franchise, Mr. Handyman offers a comprehensive franchise package to help you get your handyman business up and running quickly. This includes access to proprietary systems, marketing resources, training programs, and much more!
Ready to learn more? Explore all that a Mr. Handyman franchise has to offer by downloading our free franchise guide.