Financing
Money Matters: The Best Small Business Loans for 2023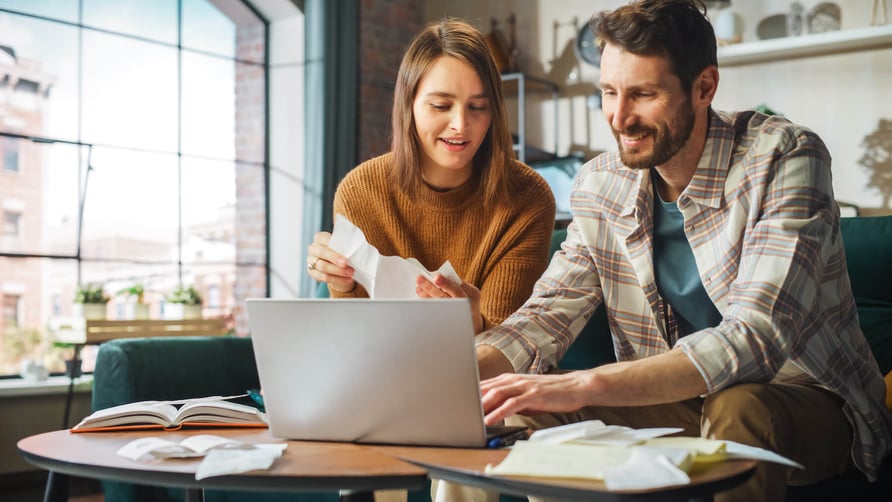 Though many experts tell us that now is an opportunistic time to start a small business, chances are you'll need to fund your new venture with a business loan. For undertakings of any size, loans are an integral part of the business world and often a necessary first step when building toward success.
Though there are many different loan options available, obtaining one can be an involved and time-consuming process and it's important to focus on those created specifically for your situation and industry, and learn some key strategies for securing one.
What is a Small Business Loan?
Small business loans are designed to help companies make sizable purchases, like equipment and real estate, or cover the cost of doing business, like working capital or improvements, technology, and staffing. These loans are typically issued as a lump sum that is utilized and then repaid with interest. Essentially, they enable entrepreneurs to get off the ground and maintain control of their organization.
Types of Small Business Loans
The good news is there are as many types of small business loans as there are sources that provide them. The challenging news is that they each have specific purposes and requirements. Here are the most common:
SBA Loans: Although the Small Business Administration doesn't loan money directly, they work with various lenders to help connect small business owners with the loans they need to start and run their businesses. SBA loans are attractive because they are guaranteed, resulting in lower rates and fees, competitive interest rates, and lower down payment requirements. There are three primary types:
7(a) Loans are the most common loan offered. These loans are good for working capital, initial equipment, or supply costs, and purchasing real estate. With maximum loan amounts of up to $5 million, there are eligibility requirements to qualify.
504 Loans, also available up to $5 million, are designed to help businesses that are already operating purchase, improve, or build major assets, such as buildings or machinery. Because they cannot be used for working capital, inventory, or other common business uses, they are less flexible and appealing.
Microloans, as their name suggests, are for smaller monetary amounts, extending up to $50,000. They are intended to help small businesses start or grow and are often used for working capital, inventory, machinery, equipment, and other fixtures and supplies.
Term Loans and Lines of Credit
Term loans are a traditional financing form of up to $500,000. For short-term loans, the repayment period typically ranges from three to 18 months while long-term loan repayment can extend up to 10 years or longer. Term loans are ideal for large, one-time investments.
Business lines of credit provide access to available cash for managing cash flow or unexpected expenses, like a credit card. They can range from $1,000 to $250,000 and payments and interest charges don't go into effect until the business owner accesses the funds. Recipients are only charged interest for the amount they use.
Where to Get a Small Business Loan
Now that you are familiar with the best small business loans available, you need to know where to get them, some of which are offered by traditional institutions and others from up-and-coming sources.
Banks and credit unions typically have the easiest qualification processes; however, small business loans are more limited. Online lenders are readily available as the internet makes the world more accessible, providing a convenient, flexible, and streamlined process with an assortment of options. Many franchisors offer financing options, either through partnerships with specific lenders or by providing capital directly from the corporation. Neighborly® works with a selection of lenders to help future franchise owners navigate lending options.
How to Get a Small Business Loan
Landing a small business loan can be an art form and a science. Here are some important, fundamental steps that can help increase your chance at success:
Create a business plan. Plan out how you will fund your business, perform market analysis and include a summary of products, services, and locations to give yourself a roadmap. By investing in a franchise, you'll also have access to an established business model to set yourself up for long-term success.
Know the specific amount and needs for your loan. The more detailed and concise you are, the more likely you'll impress your potential lenders.
Decide what kind of loan you want and where to obtain it. The specifics matter here, too, and can make the difference between a positive experience and a nightmare.

Assemble all

required documents

for your application.

Again, the more complete and focused you are, the better impression you'll make.
Review the app thoroughly and apply. The devil is in the details. Know the institution and terms well.
Pay your loan off in a timely manner and meet all requirements. Handling your finances well is one of the key marks of a successful business owner.
Having the right funding in place can set your small business up for success in 2023. Download Neighborly's Franchising: A Path to Your Future eBook for information about starting a franchise business or talk to one of our franchise developers to determine if franchising is for you.
This article is not intended as financial advice. Please contact a licensed professional to discuss individual facts and circumstances.