Getting Started in the Lawn & Landscaping Business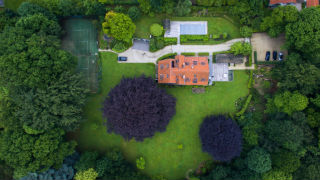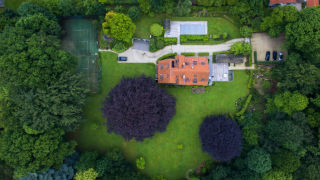 If someone told you that you could make a lifetime career (that's profitable!) out of your favorite high school summer job, would you believe them? When it comes to lawn and landscaping, this is very possible. The landscaping industry has been experiencing steady growth over the past several years, with encouraging projections in the near future. Let's explore what it takes to start your own lawn care or landscaping business.
Getting Started as a Professional Landscaper
Maybe you're already doing some casual mowing and landscaping on the side, or maybe you have
some experience in business and loved your old summer job. There are countless reasons why you might consider going into the business professionally, and one of the benefits of the lawn business is the unique ability to start locally in your own community (or even neighborhood). Here are some great tips to get you started:
Obtain legal help and advice
No matter what kind of landscaping business you're starting, you will need to comply with legal requirements like setting up a tax ID, reporting your finances, and purchasing a small business license. Other regulations exist at the local and state levels that you must adhere to, and a lawyer can help you accurately comply with all these regulations.
Get the right equipment for the job – but start small
So much of starting any small business is about delivering incredible products and services every single time for every single customer. The quality of your equipment, especially in the lawn care industry, will affect your performance. Don't skimp out on your initial equipment, but purchase only what you need to start. For example, you'll want commercial-grade mowers and trimmers, but you won't need a fleet of state-of-the-art root rakes. You'll probably want a commercial snow blower (depending on your climate), but you might not need an industrial plow at the outset.
Allocate adequate funds for marketing
It's very easy to fall short in the marketing department. While there's a pretty steady demand for lawn care services, you'll still need to promote your company to establish predictable and reliable cash flow. Marketing can be tricky, but fortunately, there are lots of resources to maximize your marketing potential. One of those resources is a franchisor, which we'll discuss next.
Don't Want to Go it Alone? Explore Franchise Opportunities
It's no secret that starting your own business is intimidating. Small business owners often work extremely long hours and experience lots of growing pains getting a business started, and there's lots of risk involved. Fortunately, there's a way to mitigate this risk for those who would like to take a more conservative approach, and that's franchising. Buying a landscaping franchise gives you many of the benefits of owning a business – you still get to be your own boss, run a business, and pull in profits, but you get to do so with an established brand, loyal customer base, and lots of business management resources at your disposal.