Glass Doctor Training Provides Windows of Opportunity for New Franchisees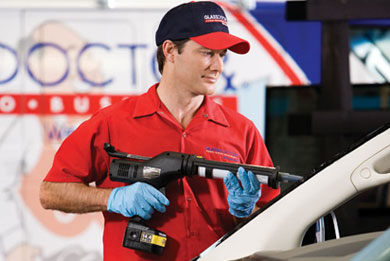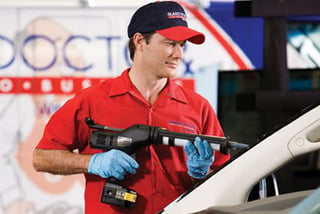 A 'level of comfort and learning' is evident when newcomers to the Dwyer Group complete their hands-on training at corporate headquarters.
When new Glass Doctor franchisees train at Dwyer Group's campus in Waco, Texas, some arrive leery.
After all, most lack experience working with glass. Still, they all leave "pumped and enthused," says Shirley Witt, the primary operations contact and Sure Start coordinator for the 55-year-old company.
Prior to in-person training, Witt works with shop owners on the telephone to guide them on:
Finding a building
Choosing an internet provider
Shopping for insurance
"We try to complete as many tasks as possible prior to them coming to Waco. Our goal is for them to open within 30 days of training so they can begin seeing sales," says Witt.
Texas-size training
The adage, "Everything's bigger in Texas," applies to Dwyer Group's commitment to education. Once phone training is complete, Glass Doctor owners spend two weeks in Waco for instruction with Witt and her three colleagues.
During the first week, franchisees work with Tommy Patterson, director of technical services for Glass Doctor's Sure Start program. "Tommy supports new franchisees as they learn; it's all hands-on. Tommy has the patience of Job. He'll stay until 10 at night to make sure everyone is comfortable before letting them go," says Witt.
The "Glass Doctor Lab" consists of commercial and home setups. For example, a commercial project might require that a new storefront window be removed, repaired and re-installed.
Replacement windows are another service that Glass Doctor provides—training folks in Waco. Automatic door closers often need adjustments, too, Witt says. If an automated door in a business or apartment building shuts too quickly, it usually needs a tweak so it "closes at the right speed," Witt explains.
Glass Doctor franchisees also work on shower door and bathtub enclosures, along with automobile windshield replacements.
RELATED: 3 Myths About Owning a Franchise
"They remove and replace a windshield in a live vehicle, something they would do with us if they've never done it before," Witt says. Measuring, cutting, sanding, polishing, laminating and finishing glass are all in a day's regimen.
The second week of in-person instruction focuses on day-to-day business operations, such as:
Dispatch roles
Service reps
Special pricing
Accounts payable and receivables
Marketing
Outside sales
Another important aspect of training is for franchisees to be knowledgeable about state laws. For example, California and seven other states require special certification to install flat and automobile glass, Witt says.
Open for business
Once on-site training is complete, franchisees access ongoing support from Sure Start for one year.
Advance technical training for owners or their staff is free; Witt and a colleague also assist franchisees with business growth.
"We have calls once a week or more. We also have bi-weekly calls with all new people on a specific topic that they pick," Witt says. "It may be marketing, outside sales reps, working with apartment complexes or insurance."
There are typically five to 12 people on the call, and each is at a different phase of the yearlong training. They learn from one another, Witt says.