3 Myths About Opening a Franchise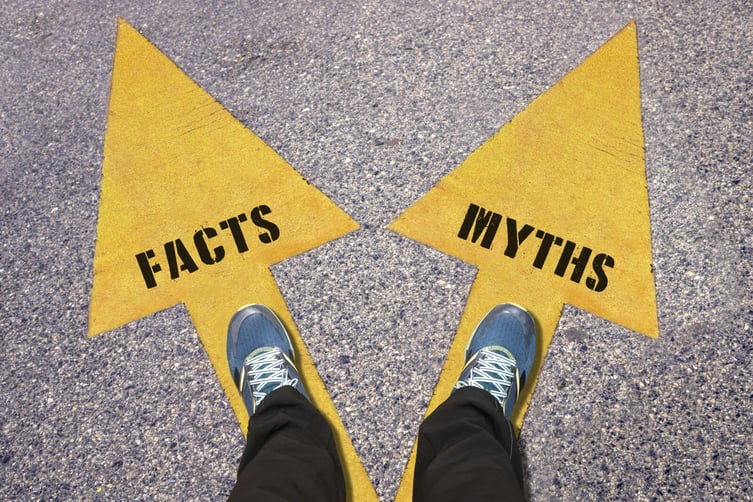 In spite of the fact that the franchising industry plays an increasingly vital role in the U.S. and global economies, questions about this business model persist. Some people who are considering going into business for themselves will ignore the franchise route for a number of reasons, many of these reasons rooted in myths.
The simple fact is that hundreds of thousands of individuals have established secure and financially rewarding futures by purchasing, managing and growing franchises. They have found solid opportunities in one of the over 300 business segments that match their personal goals and skills.
For those who have failed to take advantage of this route to an owner-managed business, here are three myths that often stand in the way:
Myth Number One: I can't afford it.
While you may have heard about some fast food franchises costing more than a million dollars, those are only a very small percentage of the real opportunities offered by a wide range of franchisors.
The reality is that there are a number of quality franchises available for under $10,000, and many well-known situations are available for under $50,000. Of course, the numbers are all dependent on the amount of income you hope to generate, and other factors. However, you do have the opportunity to start with a modest expectation, learn the business, and grow as you generate earnings and success.
You may already own a business and feel somewhat limited in your growth potential. In this case, you will often find you already have the money flowing through your operations that could help you own and operate a successful franchise. Additionally, most franchisors offer attractive financing options for qualified individuals seeking to grow with them.
Myth Number Two: I don't have the time.
There are two ways to bust this myth for yourself. First, if you work for someone else, you know how much they control their time, especially if you are a salaried employee. When you total all the time you really invest in meeting the expectations of your boss, those hours will often be less than required to run a successful and profitable franchise.
At the same time, you will be on that treadmill until you retire as an employee. Even worse, the more successful you are in moving up the corporate ladder, the more time is often demanded from you. On the other hand, when you build your own business up through a franchise, or even multiple franchises, you develop true economic freedom. This includes having your own employees to carry out tasks and the ability to set and control your own schedule.
Myth Number Three: I'll lose my freedom
It doesn't take long for most small business owners who are on their own to realize they actually have very little freedom. Between trying to survive in a hyper-competitive business environment and taking care of all the details you have to learn, the demands are often overwhelming. On top of this, there is a humbling realization you are a small fish in a very large pond.
When you sign with a national franchisor, you immediately gain the power and leverage that comes from a successful brand with many millions, or even billions, of dollars invested in its growth. These franchisors are committed to your success, not controlling you. In fact, you, as a franchisee, become a key part of controlling the future of that brand.
While every franchise presents its own unique opportunity, you as a franchisee work as a truly independent business person carving out your own future and success. Don't let mere myths keep you from that path.