Handyman Business Ideas for Growth | From Neighborly Experts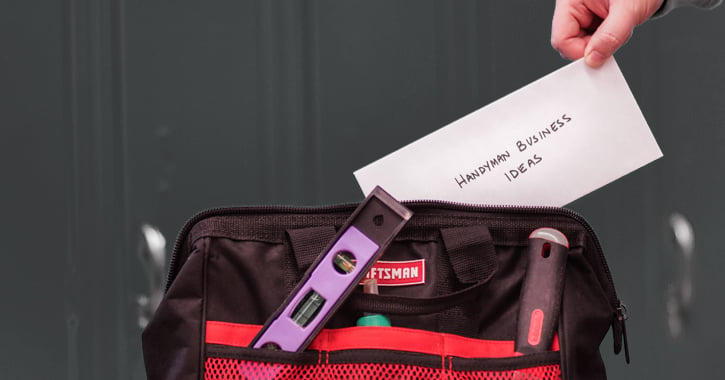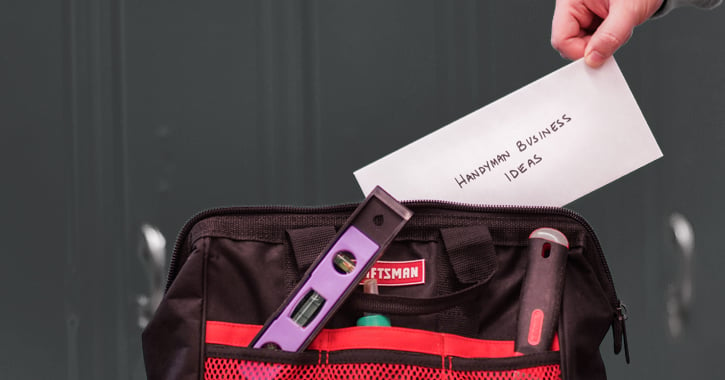 Owning a handyman business can be a great career choice for motivated entrepreneurs, but it can be easy to get stuck in a rut. For example, some business owners may avoid changing their business plan when market demand or competition changes, setting themselves up for stagnant business. As you begin your journey as an entrepreneur, consider these outside-the-box handyman business ideas to keep growing.
Service Diversification Tips
While it might seem safe to focus on typical handyman projects—drywall installation, deck repair, carpentry, and painting, for example—expanding your services can bring your handyman business to new heights. Your technicians may have the skills to tackle a wide variety of new projects, and providing a diverse array of services will help you stand out from mundane competitors.
Handyman Business Ideas for Home Services to Offer
Closed-circuit television (CCTV) or security camera installation
Window treatment installation (vertical or Venetian blinds, curtain rods and curtains, etc.)
Weatherproofing services (caulking, window shutter installation, and roof strap installation)
Custom shelving, cabinetry, or book case building
Safety upgrades/installations for the elderly or disabled (rails, ramps, walk-in tubs, or chair-lifts)
Organizational systems installations for closets, garages, and attics
Furniture assembly (desks, bunk beds, etc.)
Picture hanging and other decorative design-related services
Appliance installation and TV wall-mounting
Handyman Business Ideas for Yard Services to Offer
Gutter cleaning and pressure washing
Pet dwelling construction—custom doghouses, decorative birdhouses or chicken coops (Raising chickens is a growing trend, even in the suburbs!)
Outdoor storage/shed construction
Mower and power tool repair and maintenance
Awning installation
Outdoor play equipment construction or installation (children's swing sets, playhouses, climbing structures, sandboxes, or even tree houses)
Outdoor living space design and construction (gazebos, custom picnic tables, or brick pizza ovens)
Other Handyman Business Ideas—Beyond Service Diversification
In addition to diversifying services, try incorporating these handyman business tips to keep your business humming year-round.
Social media tips:
Never underestimate the power of social media! Set up business accounts on your platforms of choice, and use these handyman business ideas for social marketing:
Share and create interesting and diverse content—ideally including content you create yourself for your website, which builds brand authority. Include humor, inspirational stories and videos, industry tips and statistics, surveys, photos, etc.
Stick with a unified, appropriate brand voice and tone. Avoid irrelevant or controversial topics like politics or religion.
Weave advertising and special promotions into your social activity. Encourage others to "like" and "follow" you and to share your posts. Link some of your posts to relevant pages on your website.
Consider boosting your Facebook posts and exploring options for paid advertising, as this will help you get your message in front of people outside your immediate network.
Engage with your audience frequently so your current and prospective customers feel valued.

Other inexpensive marketing ideas:
If you have not already done so, create a professional website to showcase your business. Include detailed service descriptions, contact information, and (if possible) engaging blog/resource content.
Tailor your advertising to specific target markets at specific times of the year. For example, if you want to offer weatherproofing and insulation services, market to homeowners during the late summer or early fall. If you want to provide play structure assembly, market to families in the spring.
Take advantage of business lists. Google My Business and Yelp, for example, are two of the most widely used local listing sites, and it only takes a minute to claim your business and fill out your details.
There are also free and low-cost options for managing email marketing, such as MailChimp. To build your email list, consider creating a free e-book or other "gated" digital resource that requests users' email addresses before they access the content.
Consider serving businesses as well as homeowners. Practically any type of commercial businesses will require handyman services at some point. Make sure that the businesses in your community know who you are!
Seek out publicity in local news to start building name recognition and reach new customers. For example, try submitting seasonal handyman tips or articles—or just straightforward ads—to promote your business. You may find similar opportunities in newsletters published by schools, civic organizations, and many local businesses.
Remember that happy customers may be one of your best marketing tools. Once you start performing services, ask customers to refer their family and friends, and remind them to post reviews online—just don't ask for positive reviews, as this is considered "black hat" by Google and local listing sites.
Find ways to connect to your community. Sponsor a booth at a local home shows or conference, participate in community festivals and events, or consider hosting a short class or webinar to share your home maintenance expertise.
Consider owning a handyman franchise rather than an independent business. A well-established franchise brings the benefit of built-in brand recognition, which can give your business a solid jump on the competition. Look for a franchisor that offers advantages like ongoing marketing support and training.
The Mr. Handyman Franchise Advantage
Mr. Handyman is an internationally known and well-respected leader in the handyman service industry. Our experts have been providing franchisees with business-boosting tools and strategies for more than twenty years. Benefits of franchising with Mr. Handyman include:
Proven marketing strategies and materials
Extensive, ongoing training and mentoring
Hiring support
Nationwide networking opportunities
Vendor discounts
And more—get more details here
Get the insight and support you need to build a stronger foundation for a handyman business. Visit the corporate Mr. Handyman website or call 888-700-0389 to speak to an expert franchise developer today.