How Can I Become a Property Manager?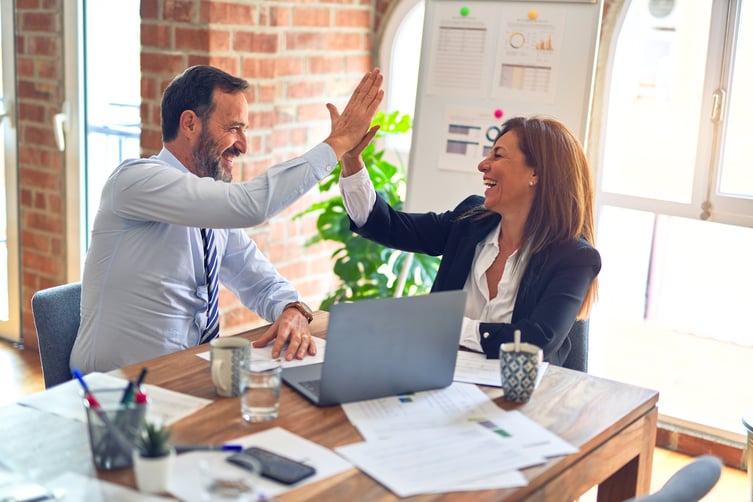 Becoming a residential property manager can be one of the most rewarding career choices you ever make. But how do most people get started as a property manager? While there are many individual paths to becoming a property manager, most people get started in one of three ways: they get a property management job, open their own independent property management business, or open a Real Property Management franchise. In what follows, we'll take a closer look at each option and the challenges and opportunities they offer.
Get a Property Management Job
Getting a property management job is one way to get started as a property manager. There are many entry-level opportunities in larger property management offices, doing everything from office work to assisting the company's property managers with their clients. While the type of job will vary, most will give you a chance to learn the ropes of property management up close. Depending on your level of past experience, you may even be tasked with some of the company's more important responsibilities, such as communicating with property owners or service contractors. Of course, you will still have your own job responsibilities to take care of, and usually entry-level positions don't pay very well at first. You will also likely need to invest in some education and licensing classes in order to move up the ladder. But after several years of hard work and experience, many larger companies offer motivated employees a chance to move into a full-time property manager position.
Start Your Own Property Management Business
A second way to get started as a property manager is to go into business for yourself. For enthusiastic entrepreneurs, this may seem like a better option. You will have control over your income, work schedule, and clients, and your success will depend entirely upon your own efforts. If you already have experience in customer service, sales, or real estate, this would be particularly helpful as you start your own business. While getting started will take a significant amount of time, money, and a lot of hard work, eventually it is possible to create a stable income and growing business. When first starting out, many independent property managers do almost everything themselves, from soliciting clients to showing properties to doing minor maintenance and repair work. Once they have enough clients, however, many startup property management companies start hiring a few staff and contracting out some of the work. If you have a wide skill set and enjoy working long hours, starting your own property management business may be a good option for you.
Become a Real Property Management Franchisee
There is a third option, however. Opening a Real Property Management franchise offers all of the same benefits of starting your own business, but with several extra advantages. For example, there is no need to have direct property management experience to become a successful franchisee. This is because you will receive comprehensive training and expert support as you learn the company's innovative systems and processes. Instead of trying to figure everything out for yourself, you'll have a proven system ready-made to help you create a successful property management business. Bringing in new clients is also much easier with Real Property Management's built-in brand power, helping you to grow your business faster. As a franchisee, you'll also have access to high-quality maintenance and repair services at preferential pricing, saving you both time and money from the very start. These benefits add up to a significant competitive edge over other property management companies in your area, helping you to jump into a property management career with the tools and confidence you'll need to succeed.
While there are many different ways to become a property manager, the most direct path to both success and business ownership lies in a Real Property Management franchise.