Financing
Investing in Your Future Part 4: Financing Your Property Management Franchise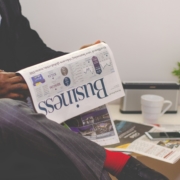 If you've researched small business opportunities, then you already know that a property management franchise business has a lot to offer. You get all the perks that come with owning your own business plus the kind of support that only comes from being affiliated with a large company. Of course, getting access to all of these benefits requires working capital and an initial investment. And if you're like most business owners, you're keen to know how much does it cost to start a business. While answers to that question vary, it's usually more cash than most people have readily at hand. This is why most franchise business owners turn to some kind of financing to get their business going. There are many different ways to finance your property management franchise, each one designed for different situations and preferences. This makes it important to learn as much as you can about loans to start a business before you submit any applications. Knowing all of your financing options can help you choose the one that is right for you.
SBA Loans
One of the top funding options for franchise business owners is a loan from the U.S. Small Business Administration (SBA). What makes these loans so popular is that they tend to offer better terms than traditional bank loans due to being guaranteed by the U.S. government. If you have good credit and meet the other qualification criteria, an SBA loan may be your best option.
Bank Loans
If you have a good relationship with your bank, you may want to choose to apply for funding this way. Most banks offer loans to start a business that give you cash up front that you repay over time. Although you'll likely need a strong financial history to qualify, you may find a bank loan to be your path to financing your new business.
Franchisor Financing
Depending on which franchise you choose, you may be able to finance your investment directly with the company. Many franchise companies offer funding that is specifically designed for their franchise owners, which can be a big advantage in an industry like property management. They will also know exactly how much money do you need to start a business, so there is no guesswork involved. Just be sure to check whether financing is available before going forward with any investment.
Alternative Lenders
If the first three options won't work for you, you could consider turning to an alternative lender to fund your property management franchise. Alternative lenders may have less stringent qualifications than banks or the SBA, but the flip side is that they typically also charge higher interest and have shorter repayment terms.
Family and Friends
While you may hesitate to ask, one of the more common ways to finance your new franchise business is to borrow money from a family member or friend. There are many ways to structure these arrangements, from outright asking for gifts to bringing on a partner. Just be sure to get your agreement in writing to help prevent any misunderstandings down the road.
Crowdfunding
One of the newer and more creative ways to get the financing you need for your property management franchise business is to crowdfund it. You'll need to come up with a persuasive pitch and set yourself up on a crowdfunding website or app, but the end result can be enough starting capital to get your new business up and running.
With so many different options to choose from when financing a property management franchise opportunity, it's possible to find one that will work for your needs and situation. No matter how you choose to finance your new business, you can be confident knowing that a Real Property Management franchise is a solid investment. As a leader in the property management franchise category, Real Property Management also offers the added benefit of being part of Neighborly, a network of 17 (and growing) home service franchise brands. With that kind of support, you can make your investment knowing that you've chosen one of the best paths to a profitable future.