Is Property Management a Good Career Right Now?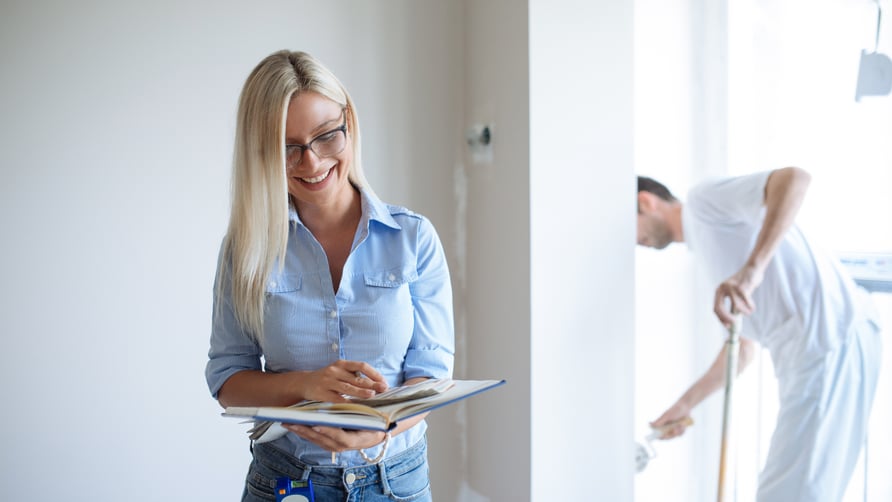 If you are exploring your career options right now, you may have stumbled across property management and are wondering if property management is a good career. Fortune Business Insights projects the global property management market to grow from $19.33 billion in 2022 to $37.25 billion in 2029. This growth shows an obvious demand for professional property management services. Along with this growth, new technologies and ways of doing business have also created new opportunities in many fields including property management. For these reasons, property management is a hot profession, and if you are looking to be a property manager or potentially run your own property management business, the following information may help you on your path.
What is Property Management?
Property management involves the maintenance and oversight of real estate. When the owner of a property doesn't have the time or experience to handle the operational tasks involved in renting or leasing their property, they have the option of hiring a property manager. Typically, property managers take responsibility for the day-to-day repairs and ongoing maintenance, security, and upkeep of rental properties. Many property managers will also market a property, screen tenants, and manage the leasing process. In many ways, a property manager acts as the "middleman" between a property owner and a renter.
The business of property management can vary depending on what services are offered. Property managers can work as an individual or as part of an entire management company. Clients of a property manager can be surprisingly diverse, ranging from owners of investment properties, such as apartment and condominium complexes, to private home communities or vacation rentals. There are opportunities to specialize within the field, or to expand to new property types in the future.
Residential Property Management Career Outlook
The future of the property management industry is bright. Few career paths are growing faster or offer more exciting opportunities than residential property management. Unlike the fickler aspects of the housing market, like home sales, a portion of the population will always need to rent. This helps create relatively stable demand that may help property management businesses thrive through economic ups and downs.
One of the more interesting things to know about the rental market is that renting has become more of a lifestyle choice. More people than ever before are renting their homes and renting for longer periods of time. In fact, 40.7 million (or 34.6%) of occupied housing units are renter-occupied. A volatile and overpriced housing market has caused homeownership rates to decline and led many young adults to prefer renting over buying. Part of the reason for this preference is the desire to live free from the hassles of home maintenance and repair. Millennial and Gen Z renters choose to rent because the property owner is responsible for property management and upkeep. Property management businesses can capitalize on these preferences.
In addition to demand from residential renters, the number of rental real estate investors has also increased substantially in recent years, resulting in many opportunities for residential property managers. Professional investors are more likely to enlist a property management professional to help manage their properties, which means the need for housing professionals and businesses that employ them is also increasing. There are also opportunities for property managers to provide other expert services, including market analyses and off-market property sales. These services are incredibly valuable to investors and can create new opportunities for property management businesses.
It's important to note that no matter what the economy does, the need to manage rental properties will remain. In fact, the United States Property Management Market size is expected to gain momentum by reaching USD 6.16 billion by 2028. Vacation home rentals are also quickly outpacing the hotel industry. With past consistency combined with continued growth, motivated individuals can find great success in residential property management.
Property Management Responsibilities
Property management businesses and the managers they employ have a wide range of responsibilities, all aimed at making sure a rental property runs smoothly. Some types of properties residential property managers manage are:
Single-family homes
Multifamily residences
Apartments and condos
Vacation rentals
The specific duties of a property manager will vary depending on the type of property, but typically include the following:
Overseeing the day-to-day operations of rental investment properties.
Serving as a bridge between landlords (property owners) and tenants. Property managers must have strong interpersonal skills as the central point of contact for tenants, suppliers, maintenance workers, and property owners. Effective communication is key.
Managing routine tasks delegated to them by the owners and preserving the value of the properties they manage while generating income.


Common Duties of a Property Management Business Include:
Advertising rental properties
Collecting applications and screening potential tenants
Preparing and completing lease documents, addenda, deposit receipts, and other necessary paperwork
Communicating effectively with both tenants and property owners
Handling tenant requests
Hiring and managing maintenance and repair contractors or staff
Overseeing the proper maintenance and repair of the property, inside and out
Ensuring that rental payments are collected on time and in full
Following up on late payments or other violations of the lease agreement
Ultimately, the easiest way to describe the role of property management is that the manager has a relationship with the property investor, helping them preserve their rental assets, and a relationship with the residents, assisting them in finding and maintaining a safe and desirable place to live. No two days are the same when working as a property manager.
How to Become a Property Manager
There is not one specific path to breaking into property management as a manager or business owner. Some people start out as landlords for their own properties, while others enter the field as real estate or other industry professionals.
Getting started as a property manager depends on several variables. For example, it's important to research your state's licensing requirements to ensure that you have the proper education and experience. Specific licensing requirements may vary state by state. However, many states require you to get a real estate license before you can become a property manager. This is because many of the responsibilities of a property manager are similar to actions a real estate agent performs.
After you get your licensing requirements sorted out, you will need to decide whether you want to work for someone else or start your own business. If owning a business is your goal, then you'll need to analyze start-up costs. These can include the cost of an office, business cards, signage, marketing, and website. You'll also need to decide where your office will be located, what type of property management services you will offer, what kind of legal structure you will need for your business, and whether you will go it alone or hire a staff to help you. This can be a time-consuming process. The good news? There is another option that is often overlooked: Franchising.
Property Management Franchise
There is a quicker route to becoming a property manager by purchasing a property management franchise. With a proven business model from an experienced franchisor, you can be up and running your own property management business much faster than if you were to start from scratch.
With the support of a franchisor behind you, you'll have access to the training, marketing, and other resources you need to put you on the path to success. A Real Property Management franchise provides new franchise owners with in-depth training, turn-key business systems, and ongoing expert support. These advantages can help ensure that your property management business is profitable from the start.
Run Your Own Property Management Business
If you have thought about grabbing your own piece of the growing property management industry, running a property management company in your area may be just the path for you. And few options will make it as speedy and turnkey as investing in a property management franchise like Real Property Management.
To learn more about whether running a property management business is right for you, contact Real Property Management today!