Midlife Career Change? The Realities and Rewards of Buying a Franchise at 40+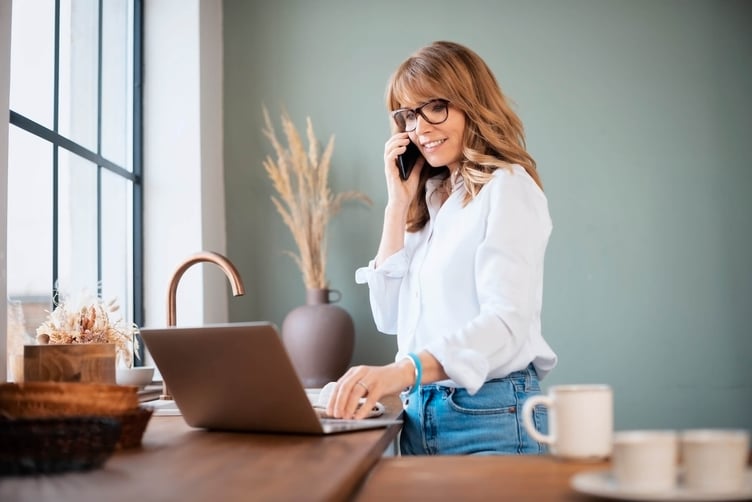 You've been at your job far too long, working far too many grueling hours, receiving far less satisfying wages as you watch your career dreams fade farther off in the horizon. To add aging to injury, you're getting older and fearful that your better opportunities may be behind you though you've got plenty more "left in the tank."
Rebekah Reynolds, VP of Franchise Development at Neighborly, sums up the dilemma of many bright but rut-stuck 40+ers today.
"They are tired of corporate America and earning money for someone else. They may also feel they've reached a plateau and seek work that's more challenging … [because] their current career isn't the vehicle to achieving their dreams," Reynolds said.
And while workers are yearning for more control over their schedules, growth, and earnings, they're finding that one of the best midlife career changes can be franchise ownership. Reynolds adds that "it can be the best conduit to achieving goals" because people can dictate how quickly they implement processes and reach their personal and professional objectives.
Why You Should Consider a Midlife Career Shift
Today's workforce is more transient and unfulfilled than ever: the average American holds 12 jobs throughout their lifetime while less than half are satisfied with their jobs. More people are searching for a brighter future as 65% of Americans are currently looking for another job and the average age of Americans seeking a career change is 39.
The fact is workers are unhappy with their present situation and want more for their future, whether motivated by negative reasons: financial limitations, lack of career and life autonomy, the rising cost of living, or career stagnation. Or positive motivations: more lifestyle flexibility, greater life/work balance, greater career opportunity, or more personal and professional fulfillment.
Advantages of Owning a Franchise
These unsettled yet expectant mid-career workers are discovering that owning a franchise may afford them the greatest chance for success and gratification as they weigh the pros and cons of franchising and investigate the best investment opportunities for their time, effort, and resources.
Most notably, not only do franchisors help solve for the complexity of business startups allowing new owners to follow the process during stages that are often difficult for new startups and where many stumble and fall, but franchises have built-in brand awareness and a tried-and-true roadmap with tools for success. Someone's already been there, done that, and succeeded at it.
In today's digital and internet-centric world that delivers everything you need to be successful at your fingertips, there is no limit to the information, resources, network opportunities, and potential customer access. You're only restricted by your imagination, dedication, and execution.
Initial Steps in Considering Franchise Ownership
Buying a franchise isn't for everyone. It's filled with all the challenges that face any commercial endeavor and the demands of product or service excellence, process know-how, and people skills. Here are some further steps you can take to dip your toe in the franchise waters and see if you're a good fit.
1. Research franchising and carefully pick your industry
Learning franchising basics will help you understand and conquer this unique marketplace sector. Read from the best and learn what it takes to succeed. Of course, your choice of franchise is one of the most important decisions you'll make, so spend considerable time researching and selecting it. Success isn't just about your skills and interests, but which ones best fit the needs of the market and your ability to deliver a quality experience.
2. Define your business goals and create a workable strategy
After you know what you want to do, you need to know how to do it, and that starts with a clear business plan and goals to keep you focused and motivated. Comprehensively thinking through your business vision and game plan while learning strategies for success will start you off on the right foot and keep you on course for the future.
3. Pursue past resources and relationships
One of the tremendous advantages of being a 40+ entrepreneur is that you've already amassed many skills, experiences, and relationships throughout your working life. Draw from that talent and training and tap into the people you can use as advisors, partners, and even co-workers. They are skills you know best and the people you trust most.
Neighborly® Can Help You Achieve Your Franchise Dream
Franchise business ownership could be the midlife career change you're looking for to help you meet your personal and professional goals. Learn more about the impact of owning a franchise with our eBook Franchising: A Path to Your Future. Or talk to one of our franchise developers who can help you determine if franchising is for you and how to get started.