Business Ownership
,
Franchising 101
Are Franchises A Good Investment? Here Are the Facts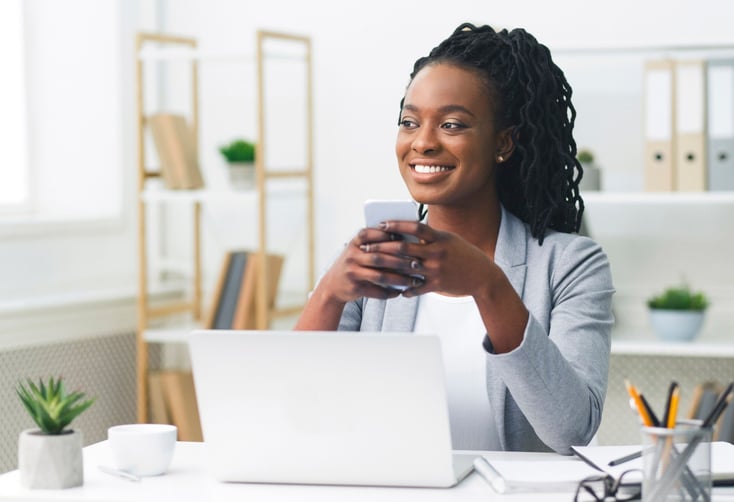 Many people seeking financial freedom evaluate business ownership as an investment option and ask themselves, "is owning a franchise a good investment?" The short answer is typically yes—but as with anything, it comes down to the market and the investor's goals. When it comes to owning a business in today's diverse business landscape, franchise businesses typically fare better than independent businesses.
According to a FranNet study, 92% of franchise placements were still in business after two years and 85% were successful after five years, which is significantly greater than the 50% success rate of small businesses after five years. But are all franchise investments created equal? It's important to understand which franchises are in industries that could help you reach your goals, and which ones may not be worth the investment.
One of the best franchise industries is the home service industry. But what can make home service franchises a good investment? Let's explore the top reasons that home service franchise businesses tend to thrive where others fail.


Home Service Franchises Are Recession Resilient
During an economic recession, people may tighten their budgets and spend less money on "extras" like vacations and luxury items. But they will still need to maintain their homes, which means they'll still need to hire quality home service providers. This makes home service franchises a compelling investment, even during difficult economic times thanks to their recession resilience.
It makes sense: home services encompass many things people can't do without when it comes to their homes, like improvement, repairs, and ongoing maintenance. Examples of these services include landscaping, handyman, pest control, HVAC, painting, electric, and cleaning services. Because people need these services in most economic environments, home service franchises are often considered recession resistant. In fact, in 2021, homeowners spent an average of $3,018 on home maintenance and $2,321 on home emergencies.
Whether the economy is strong or struggling, things in the home will break down over time. Lawns still need to be maintained, AC units will still stop working in the middle of summer, pipes may burst in the winter, and pests may still wreak havoc in warm weather months. This often makes home service franchises a more stable investment than businesses in other industries or other asset classes that may suffer during an economic downturn.


Home Services Are Often in High Demand
Another reason that a home services franchise is a good investment is that the home services industry is growing fast and is expected to keep on growing for years to come. Part of the fuel driving this growth is the state of the housing market. The housing market continues to rebound from the Covid-19 pandemic as more people are looking to move or invest in properties. Data from Realtor.com reports that housing inventory nationwide is climbing, with young homeowners more likely to purchase older (and more affordable) homes that require repairs and renovations.
The changing demographics and housing market rebound are likely to continue to fuel home sales and more people moving into homes that need upkeep—both of which will lead to an increased demand for home services.
Regardless of the state of the current and future housing market, homes will still be built, bought, flipped, sold, or rented, providing a steady demand for a wide range of home services.


Remote Work Means More Home Improvements
There is little doubt that remote work is here to stay. With a growing number of people spending more time in their homes, there has been a corresponding increase in the number of home improvements remote workers need or want to have done. Working from home has encouraged many people to invest in making their homes a nicer place to spend time.
Spending more time at home makes it harder for remote workers to ignore home improvements or repairs that need to get done. Whether it's a much-needed repair or a long-overdue upgrade, more remote workers are now willing to spend on home improvement services. This, in turn, creates opportunities for contractors and home renovation professionals in a variety of specializations to start and build profitable businesses.


Low Operating Costs Drive Profit
Among the best franchise investments are those that offer low barriers to entry but high potential for growth. And on both counts, home services franchises fit the bill. Home service franchises typically have low operating costs because they often require only a small office, are home-based, or operate from a mobile business model. Consider that home service providers often perform their work in the homes that they are servicing, usually without the need for a brick-and-mortar storefront or all the rent, build-out costs, and staff that go with that.
Instead, most home service franchises are based on skilled employees providing quality services The most common expenses for a home services franchise (after labor) are vehicle maintenance and equipment costs. By relying on skilled labor services rather than on tangible goods, home services franchises are positioned to not only weather an economic downturn but come out on top.


Immediate Brand Recognition Leads to Greater Returns
One of the most difficult parts of starting a new business is building brand recognition from scratch. Consumers are more likely to trust a well-known franchise brand that is familiar to them over an unknown, independent brand.
Established franchises come with a higher level of brand recognition, including recognized logos and registered trademarks. These features help franchises stand out in a competitive marketplace and attract customers who are looking for quality services.
In addition, many home service franchises have developed an efficient method of running the business, eliminating some of the guesswork—and costly mistakes—that often accompany the startup phase of a new business. In fact, one of the reasons that home service franchises usually fare better than startup businesses is that they are able to leverage these systems and tools, which can lead to greater returns on your investment.


A Nationally Respected Brand
To reap all of the benefits of starting a franchise business, it's important to choose from the best franchise companies in the home services industry. Neighborly® has been a leader in the home service industry for more than 40 years. In fact, Neighborly offers an entire family of award-winning franchise brands and hundreds of franchise opportunities across the US and international locations. Neighborly's brands have been recognized repeatedly in Entrepreneur's Franchise 500 and Franchise Times' Top 200. These honors are largely due to an extensive franchisee support system and commitment to strong values—as well as the thousands of bright people who made the leap into franchise ownership.
To discover which Neighborly opportunity might be right for you, contact a franchise development expert online to discuss your exciting future.