Franchising 101
Mosquito Joe Forms Partnership with the Pesticide Environmental Stewardship Program (PESP)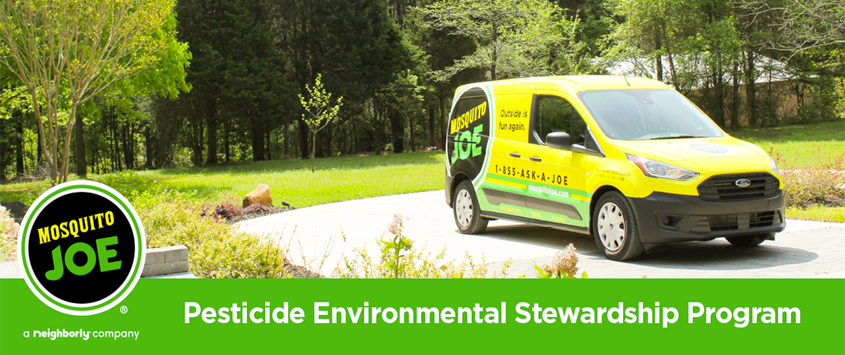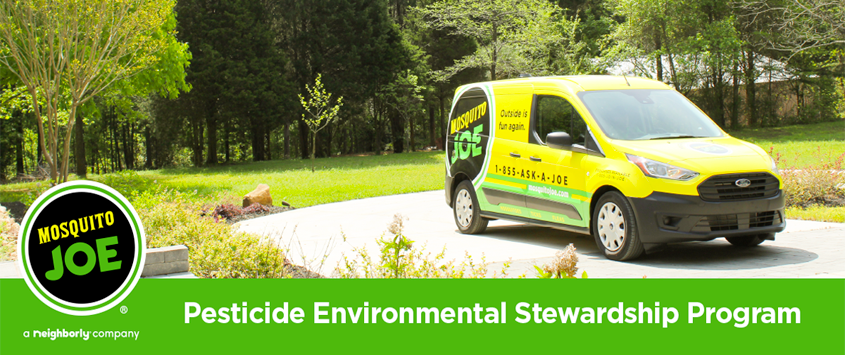 With Spring just around the corner and only a few short months left of school for the kiddos, we know you're itching to get outside and enjoy your backyard with your loved ones. You can't wait to bust out the grill, relax with a glass of wine on the patio and watch the kids play in the yard with their furry friends, I'm sure. With that said, we all know that with warmer weather comes pesky mosquitoes, ticks and fleas. Aside from being genuinely obnoxious and inconvenient for you and your pets, they more importantly pose a number of health threats. Because these pests carry vector-borne illnesses such as West Nile Virus, Yellow Fever and Lyme Disease it is important for our community to understand the importance around mosquito, tick and flea control.
Mosquito Joe offers themselves as an additional line of defense against these nuisances, and we do so through customized barrier or all-natural treatment services. These products work right away and continue to work for weeks. Mosquito Joe uses a backpack sprayer designed for precise application, we will target shrubs and plants with a barrier spray that kills mosquitoes on contact and bonds to foliage, where it acts as a mosquito repellent for weeks to come. Within 30 minutes of treatment, your yard is ready for use. After explaining this process, we know your first thought may be, what products are they using and how do they affect our environment? How do they ensure my plants, coy fish and vegetation aren't harmed in the process of desired itch-free living? Through an Integrated Pest Management (IPM) approach or our all-natural treatment option.
What is PESP?
Mosquito Joe shows our commitment to improving the lives of our customers through a partnership with the Pesticide Environmental Stewardship Program (PESP). Established by the Environmental Protection Agency in 1994, the program seeks to decrease the amount of risk associated with pest management in areas where people live, work, play and farm. PESP is a voluntary program that fosters partnerships with pesticide users, educators, and related organizations that engage in reducing potential health and environmental risks associated with pests and pesticide use and in implementing pollution prevention strategies.
Being a member of the PESP demonstrates Mosquito Joe's commitment to providing low-risk outdoor pest control for residential and commercial properties. Members are dedicated to educating their customers around the importance and impact of integrated pest management. PESP encourages members to use an Integrated Pest Management (IPM) approach to find innovative solutions to common pest management challenges. This approach to pest management takes into consideration the life cycle of pests as well as the environment. Mosquitoes go through four life stages; egg, larvae, pupae, and adult. Once fully matured, mosquitoes are able to breed and wreak havoc. While male mosquitoes can live up to 10 days, female mosquitoes can live as long as 6 weeks. In addition to eliminating mosquitoes on contact, mosquito control treatment schedules interrupt the life cycle of mosquito populations which make treatments more effective.
PESP GOALS
Educated the public understanding of pests and pesticide risk.
Provide the necessary resources to enable members in accomplishing their program goals.
Guide members in decreasing pesticide risk through the adoption of IPM practices and promoting practical use of pesticides.
Acknowledge and reward prominent members for their high level of sustained stewardship in this program.
Mosquito Joe is a proud partner of the Pesticide Environmental Stewardship Program, committed to educating our customers on the importance of outdoor pest control and preventative measures to protect your family and pets. What can you expect from Mosquito Joe? Education around this program and the importance of pest control, increased awareness of alternative methods of pest management such as our all-natural treatment option or botanical essential oils, and customized barrier treatments that take an Integrated Pest Management approach.
From our branding, level of support, and expertise, Mosquito Joe continues to stand out among our competitors. We are honored to be affiliated with an elite partnership that is committed to providing environmentally conscious service and educating consumers.