A Virtual Event You Don't Want to Miss: Overcoming Obstacles with Upstream Thinking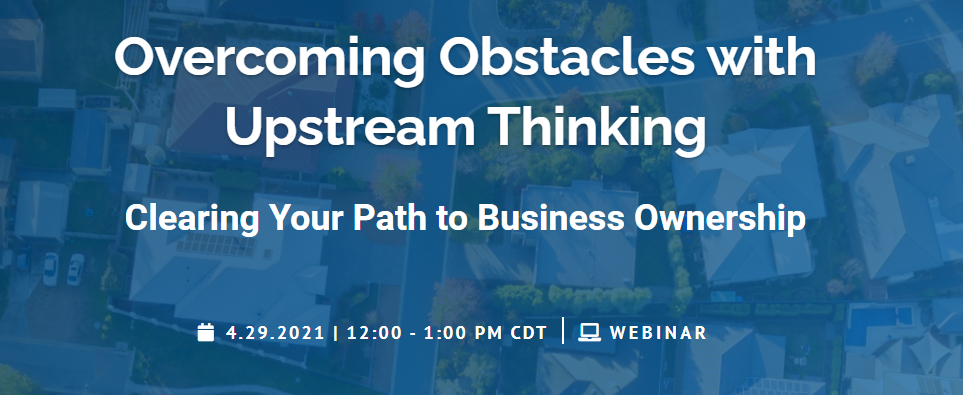 Have you ever dreamed about owning your own business? Many do because it means getting to call the shots, having more flexibility, building your own team, and the opportunity to cash in on your own success.
However, any successful entrepreneur will tell you it's not all about getting - you have to give a lot too, especially when you're just getting your business up and running. And, the uncertainty of what exactly the "giving" entails is typically what makes potential business owners hesitant to make the leap.
But if you find yourself feeling burned out, unmotivated, and in need of a change – now is the perfect time to take the first step. Neighborly is hosting an exclusive live online event to help you learn how to think upstream, overcome obstacles, and solve problems before they happen. This is a can't miss opportunity to clear your path to business ownership.
Thursday - April 29, 2021
1:00pm ET / 12:00pm CT
Our Keynote Speaker
Join us and hear from New York Times best-selling author Dan Heath, who will deliver practical solutions for preventing problems rather than simply reacting to them based on his most recent book Upstream. These are business insights you won't find anywhere else. 
Dan Heath is the co-author, along with his brother Chip, of four New York Times bestsellers: Decisive, Switch, Made to Stick, and The Power of Moments. Dan's new book Upstream: The Quest to Solve Problems Before They Happen was an instant Wall Street Journal bestseller, and it was included on "best books" lists from Amazon, Apple, the Financial Times, and others.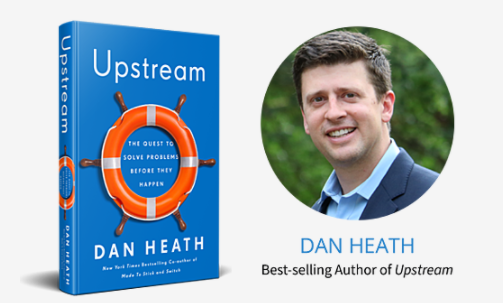 Dan is a Senior Fellow at Duke University's CASE center, which supports social entrepreneurs. Previously, he worked as a researcher and case writer for Harvard Business School. In the late 1990s, Dan co-founded an innovative publishing company called Thinkwell, which for almost 25 years has been producing a line of online college textbooks that feature video lectures from some of the country's top professors.
Dan has an MBA from Harvard Business School and a BA from the Plan II Honors Program from the University of Texas at Austin. He lives in Durham, NC.
About Neighborly®
Neighborly is the world's largest and fastest-growing family of home service brands. Through our 17+ leading service franchise brands and a growing network of over 4,500 franchise owners, Neighborly provides over 3 million property owners in North America with a single, trusted, far-reaching source to meet any service need inside or outside their home or business.
Neighborly is more than a model for better home service. Combining decades of experience in over a dozen service industries, Neighborly is the glue that binds these individual brands and unites their many franchise offerings. We promise customers everything they need to take the best care of their home – and provide aspiring entrepreneurs like you everything needed to create your own success in business and in life through franchise ownership. The Neighborly family of brands represents some of the most exciting business opportunities for those who want to be their own boss.
Save Your Seat
Don't let another day pass that is not taking you one step closer to your dreams of business ownership. Stop letting life happen to you and start making your life happen! 
If you can't make the webinar, register anyway and we'll send you the video recording.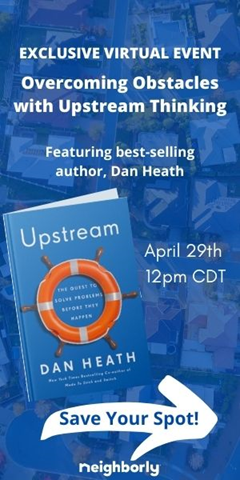 Overcoming Obstacles with Upstream Thinking: 
Clearing Your Path to Business Ownership
Thursday - April 29, 2021
1:00pm ET / 12:00pm CT