Business Ownership
,
Franchising 101
What Are the Pros and Cons of Franchising?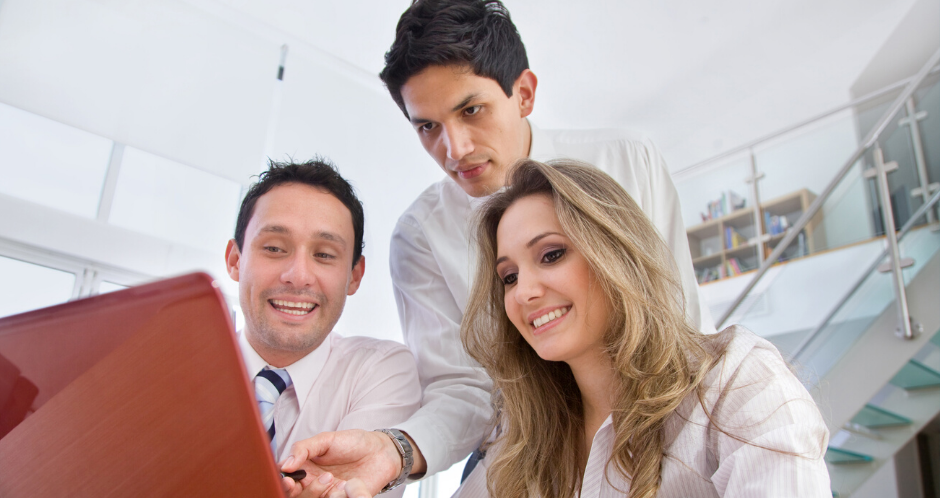 We know investing in a franchise can be a difficult decision, that's why it's important to weigh the pros and cons before you get started. While the benefits that franchising brings include an established business model, assistance in understanding financing options, training, support, and brand recognition, there are also fees and restrictions to think through.
Interest in entrepreneurship and starting a business has skyrocketed since the start of the pandemic a couple of years ago. Many people have lost their jobs or been furloughed, while others have looked to escape the corporate ladder and take control of their lives. Franchising has always been a popular option for those looking to start their own business, and the trend is continuing in 2022… and for the foreseeable future.
In 2022, franchise growth is continuing to remain strong and is expected to expand by 2.2% with nearly 17,000 more franchises than 2021. As you consider whether franchising is the right path for you, it's important to consider the positives and negatives when it comes to franchising.


Pros of Buying a Franchise
There are many advantages to owning a franchise compared to starting an all-new business, which is why so many prospective owners are choosing to do so. The top benefits include:


Bypassing the Start-Up Phase
One of the top advantages of owning a franchise is that franchise businesses have a higher success rate compared to start-up businesses. This is because franchise businesses already have a well-established, tested business model in place - no need to try and create one from scratch!
In fact, the start-up phase of a new business can be overwhelming, and often leads to failure. There are so many moving parts. From coming up with a clever and innovative idea to building a great team to execute it. It can be difficult to keep track of everything, let alone succeed.
When you buy a franchise, you take advantage of the brand's extensive knowledge and industry experience instead of struggling to figure things out through trial and error. This allows franchise business owners to focus on learning the industry and how to operate their franchise business, rather than wasting precious time in the start-up phase.
Another reason why new businesses often fail is choosing the wrong product or service. According to CB Insights, 35% of small businesses fail because of a lack of demand. Many small business owners don't know or can't predict demand for their products or services in advance, leading to costly failure.
Buying a franchise business means that you are offering products and services that have been established and tested. This is especially true in the home services market, where the demand for essential services tends to be consistent over time. Both advantages will help limit your risk of failure.


Financing
One of the greatest challenges for small business owners is securing capital to start or grow a business. While buying a franchise does come with initial costs, purchasing a franchise is viewed by many lenders as less risky than starting a new business, making it easier to secure financing.
Banks and other financial institutions are more likely to finance a franchise business than a start-up business, making it easier to qualify for a loan. In fact, the U.S. Small Business Administration (SBA) reserves a portion of their loan allotment specifically for franchises, making an SBA loan one of the best ways to finance your new franchise business[DA1] . Another option is borrowing from your 401K.


Training and Support
Another clear advantage to investing in a franchise is that you don't need industry-specific experience to be a successful franchise owner. While knowledge of your industry or business principles is always helpful, if you've been looking for an opportunity to work in a field that is new to you, franchising is a great way to do so.
The reason that prior experience isn't strictly required is that all successful franchisees go through an intense training program provided by the franchisor. This comprehensive training covers everything from operating procedures to marketing strategies and provides franchisees with the tools you need to be successful. At Neighborly, this training occurs in three main areas:
Initial training: In this phase, you will gain upfront education about the franchisor as well as detailed information about the products and services you will be offering. Operations manual, compliance, recruitment, customer relationship management, and more.

On-Site training: After the initial training is complete, your next step is hands-on training at your business location or shadowing a current franchise owner.

Ongoing business consultation: Finally, all franchisees engage in ongoing support and consultation with a designated franchise coach. Not only does this system help keep your growing business on track, but it will also ensure you are always up-to-date on system operations and any future changes.
As you can see, franchisors invest heavily in each franchise business owner. This is in the best interest of both you and the company[SM2] . After all, the success of you and your franchise business is directly linked to the reputation and credibility of the franchisor.


Brand Recognition
Another significant advantage of franchising is instant brand recognition and marketing support. The brand name is also the identity of the franchise. If that franchise is well-known and respected, the brand name gives franchise owners a distinct advantage over similar independent businesses.
In fact, being able to operate under a respected brand name is a major benefit of opening a franchise.
In many cases, a well-known brand name will come with a loyal customer base that would otherwise take time to establish. This can make marketing your franchise business much easier and help you build a local customer base more quickly.


Cons of Buying a Franchise
As with any business venture, there are also a few disadvantages. Some of the potential downsides of buying a franchise include:


Restrictions and Regulations
When you buy a franchise business, you enter into a formal franchise agreement that outlines how to run your business. For some entrepreneurs, this can feel limiting and seem to offer little room for creativity.
For example, in your franchise agreement, a franchisor can put restrictions or regulations on things like:
Operating hours

Vendors & products

Decor

Pricing

Advertising and Marketing
For this reason, owning a franchise may not be the best option for an entrepreneur who values the ability to make creative decisions.


Franchise Fees
Another potential disadvantage to franchise ownership is having to pay franchise fees. Franchise fees are the costs associated with buying and setting up a franchise business and can range from a few thousand dollars to hundreds of thousands of dollars. Some common franchise fees include:
Initial Franchise Fee: This is a one-time fee that you pay when you first sign your franchise agreement. It allows you to use the franchisor's business name and model.
License Fee: Also known as royalties, this is a periodic fee (usually paid monthly or quarterly) that you must pay to the franchisor for ongoing support and use of their business name and model.
Other Fees: Some franchisors require franchisees to pay other ongoing fees, such as paying into a collective marketing fund. This fund is used to pay for advertising and promotional activities that benefit all franchisees in the system.
Ultimately, it is important to understand the pros and cons that come with buying a franchise so that you can more easily make the right choice for your new business. But for many new business owners, the positives of owning a franchise greatly outweigh the negatives. The best way to determine whether franchise ownership is right for you is to research your options and talk to both the franchisor and current franchise business owners.
Think franchising may be the path for you? At Neighborly, we are dedicated to your success and helping you build your future with franchising. Contact us when you're ready to learn more.