Business Ownership
,
Franchising 101
14 Questions to Ask When Evaluating a Franchise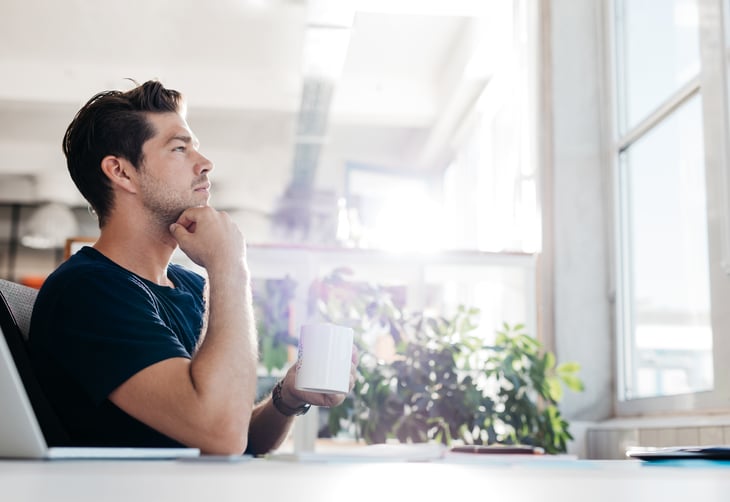 You've done the research and made the decision that you want to invest in a franchise. From your research, you may know that franchising offers potential entrepreneurs an opportunity to start and grow a business quickly and efficiently using an established business plan. However, you probably have franchise questions and may need a little more information. Before you make the investment and hang that "Now Open" sign, potential franchise owners should come prepared with these questions to ask when buying a franchise.


7 Questions To Ask A Current Franchise Owner
Talking to current franchise owners, from the franchise system that you are interested in, is an invaluable source of information. Current franchisees can provide information about the industry and your potential franchisor.
Here are 7 questions to ask a franchise owner to help you better understand what you can expect from your investment:


#1 - What made you choose this franchise?
When looking to invest in a franchise, it's important to find one that is the right fit for you. Find out if the reality of owning the franchise matches up with why they chose it to begin with, or if their reasoning has changed over time.


#2 - How is your relationship with the franchisor?
There is a reason the franchise motto is 'In business for yourself, not by yourself.' The franchisee-franchisor relationship is critical to the success of your franchise, so it's important to know what to expect and whether they're going to be supportive, hands-on, and helpful.


#3 - What was the initial franchise training like?
Training and support are key advantages to starting a franchise, as opposed to starting a business from scratch. While you may already have an idea of the type of training the franchisor offers, be sure to verify the experience with a current franchise owner.


#4 - What's your typical day look like?
Many people choose to start a franchise for the flexibility of being their own boss and setting their own hours. This is a great question to ask to get a better understanding of their workload, how it would suit you, and if it's something you'd like to be doing full-time.


#5 - Are there any additional major expenses?
While most costs and fees are outlined in the franchise disclosure document, it can be helpful to ask a franchise owner who has already gone through the initial stages if there were any surprises in terms of costs. Whether it be extra supplies or helpful equipment, you want to know if there are other non-required expenses you should account for.


#6 - How did you find, train, and retain employees?
Even if you're starting a franchise in an industry you have no experience in, it's important to hire professionals that can help you successfully fulfill customer needs. Find out what to expect when it comes to staffing your franchise location, as well as get any tips for training them and keeping them happy, and what (if any) assistance the franchisor offers to help with the recruiting process.


#7 - How much could I reasonably expect to gross/net in the first year, the second year, and the third year?
Potential income relies on many factors, including the location, years in business, employees, and the work ethic of the franchise owner. Franchisors are limited in what information they can provide on financial performance. However, a current franchisee can give you more information based on their actual experience, providing you a baseline to evaluate your options.


7 Questions To Ask The Franchisor
Becoming a franchise owner is the start of a long-term commitment and relationship. This relationship is the key to success for both parties. With that in mind, asking a franchisor the right questions is critical to learning more about a brand and whether it will be the right fit for you.
Keep in mind that while you are evaluating the franchise, the franchisor is also evaluating you to find out if you are a fit for the franchise. Here are 7 questions to ask about buying a franchise to a franchisor:


#1 - What makes a successful franchise owner?
Get a better understanding of what you can do to be successful and what the franchisor is looking for in a franchisee. Evaluate what characteristics and efficiencies you already have, and which ones you may need to further develop.


#2 - What is the total initial investment required to start a franchise?
Ask for a breakdown of all of the expenses associated with getting started including startup, operating, and marketing costs. It is important to find out early on what the total initial investment is so that you can evaluate your financial standing and secure financing if needed. Franchisors with a Franchise Disclosure Document (FDD) will provide a breakdown of costs associated with starting a specific franchise.


#3 - What is included in the initial training and ongoing support?
Knowing what training is offered by a franchise will give you an idea of whether or not the franchise is right for you, especially if you lack previous experience. You may also ask about the follow-up training and support once you get your location up and running.


#4 - Where do you see the franchise system in 3 years?
Asking this question will not only give you an idea of where the company is heading and what to expect down the road, but also give you a realistic goal for your future. If you are going to invest in a franchise, you want to make sure the franchisor is as committed to growth as you are.


#5 - What does the franchise agreement include?
If you haven't already received the franchise agreement, you may also ask about:
Length of the agreement
Renewal process
Ongoing franchise/marketing fees


#6 - How many franchise locations have failed and why?
While the franchise success rate is typically high, it is not guaranteed. Asking the franchisor if any franchise owners failed, and why, can help prevent you from making the same mistakes. It is also disclosed in the FDD.


#7 - Is there a set territory?
It is important to find out if there are any restrictions on what territories you can provide services to, as this could influence your day-to-day business operations and revenue.


Questions to Ask a Franchise Before Buying
One of the most important ways to evaluate whether buying into a franchise is right for you is to take your inquiries offline and talk to current franchise owners and the franchisor. These fourteen questions to ask when buying a franchise can help ensure that you ask the right questions and have all the information you need.
Neighborly® offers a wide range of franchise brands and a network of support to help make your business ownership goals a reality. To learn more about franchising with Neighborly, contact us today!