3 Advantages of Starting a Cleaning Business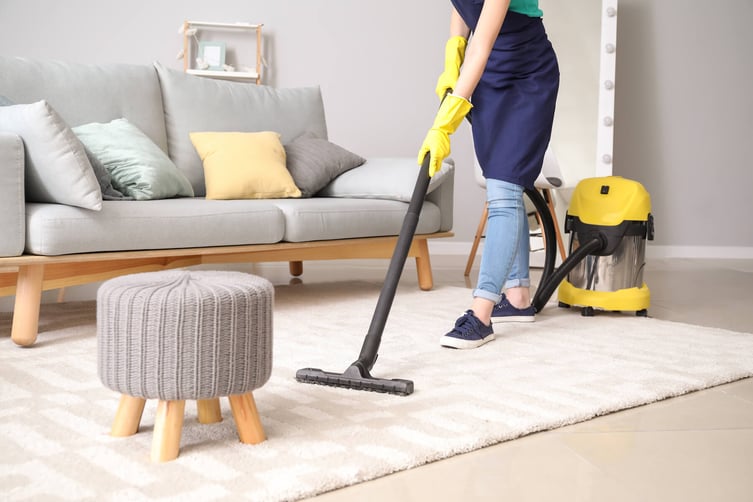 If you're looking to be your own boss, starting a cleaning business may be the perfect route for you. An increase in dual-income families suggests that today's families are potentially making more money, but have less time to manage their household cleaning needs. These factors create a prime opportunity to break into the cleaning market to provide these services and answer the call for these households. Below, we'll discuss the top three potential benefits of starting your own cleaning business.
The Demand for Home Cleaning Services Is High
From 2023 to 2030, the market size of the global cleaning industry is expected to increase by 6.3% annually, and by 2024, 80% of households are expected to employ a home cleaning company. While the industry rose prominently during the pandemic, demand continues to increase as aging millennials have begun to make up an increasing portion of the customer base. As a result, this industry provides a positive outlook for potential entrepreneurs both now, and in the future.
Starting Your Cleaning Business: 3 Immediate Advantages
Low Startup Costs
Startup capital is one of the biggest roadblocks for entrepreneurs looking to start their own business. However, starting a cleaning business probably won't cause you to break the bank. Startup costs are relatively low compared to many other home service verticals and limited equipment is needed, especially if you operate on a home or mobile based business model.
Typically, you can purchase basic tools and starter supplies for a cleaning business with less than $600. There are no certification exams for employees to pass in most areas. (Check your local and state requirements to be sure!)
Repeat Customers & Referrals
You get to make a positive difference in the lives of others by transforming chaotic, messy houses into calm and tidy homes. And that makes you a superhero to busy customers!
As a new business, you can grab the attention of your customers with a killer marketing strategy, loyalty programs, and new customer discounts to get your brand out there. Once you've established a good rapport, customers are likely to schedule with your home cleaning company again and share their experiences. This organic networking is key for long-term business success, as 74% of consumers identify word of mouth as a critical influencer in their purchasing decision.
Unlike repairs or certain specialty services, home cleaning businesses benefit from a recurring revenue business model. Most customers will typically schedule to have their home cleaned on a bi-weekly or monthly basis, providing consistent and predictable revenue.
Stability & Flexibility as Your Own Boss
Another advantage of starting a home cleaning business is that it provides a flexible schedule and work-life balance. You can set your operational hours and devote your schedule to your business objectives and growth plans.
In addition to choosing when you work, starting a cleaning business also gives you control of where you work. Because of relatively low startup costs and initial overhead, you may be able to operate your business out of your home until your business grows.
While a typical routine offers stability and predictability, it doesn't mean you won't enjoy the occasional business rush. In fact, you may see your business spike before the holidays and during spring cleaning season.
Starting a Home Cleaning Franchise With Molly Maid®
Although starting a cleaning business is relatively straightforward, there are always business realities and challenges to tackle, like offering top-notch service and standing out from the crowd. It's a competitive market and fighting for customers can get downright dirty if you aren't prepared. If you want to hit the ground running by outshining — and out-cleaning — your industry rivals, consider a franchise. Franchises offer established brand recognition from day one, and support from the corporate office that includes training, operational support, marketing and recruitment services. A reputable franchise company like Molly Maid can give you the tools & resources you need for success right out of the gate.
Molly Maid is a home cleaning franchise in the Neighborly® family of home services brands that offers you the opportunity to invest in the cleaning industry under a name that has been a successful part of the industry for over 35 years. To find out more information about starting a franchise cleaning company, download the free Franchise Guide today.