Work/Life Balance
,
Franchising 101
Can Franchising Give You More Family Time?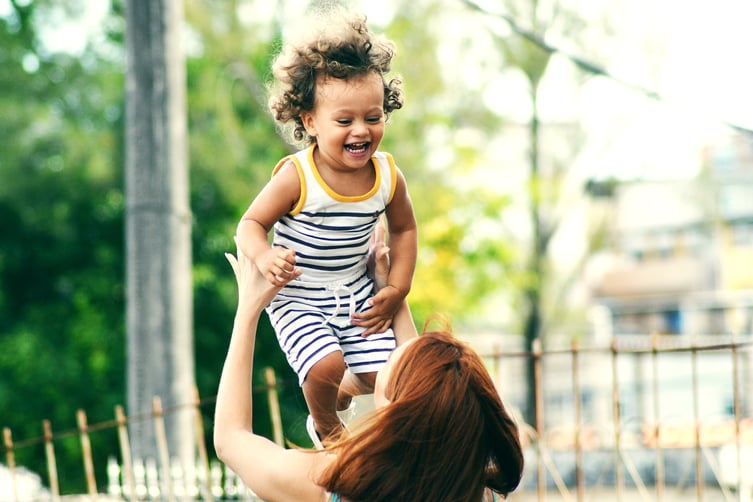 Balancing work and family can be a challenge. In fact, many people who currently work 9-to-5 jobs often dream of starting their own business as a viable way to find a better work-life balance. According to a recent survey, 95% of employees said they wanted more flexible hours, while 78% wanted location flexibility.
Flexibility is highly sought after, and traditional jobs don't always offer the kind that employees are looking for. If you fall into the category of those seeking a better work-life balance, there may be another path for you to consider: franchise ownership.


How to Balance Work and Family as a Franchise Owner
For many, business ownership is a great way to find a better work-life balance, particularly if the business is a franchise. There are several key benefits of franchising that make it an excellent choice.


More Flexibility
When you work for someone else, balancing your day-to-day life can be difficult. For most employees, work schedules are often rigid, making it tough to find the time you need to be present for life's most important moments.
As a franchise owner, you have control over your work-life balance. This is especially true of home-based franchises which can allow you more flexibility to choose when, where, and how you work. With a franchising company like Neighborly®, you receive support from corporate when you need it, but you'll also have the freedom to decide how you run your business. This can give you more flexibility to plan your daily schedule around both your work and your family life.
Whether you're looking to spend more time with your kids or spouse, participate in hobbies, or have time to give back to your community, franchise ownership can make it possible.


Ability To Delegate
As a franchise owner, you determine which tasks and roles you want to take on, and which ones you want to delegate by hiring employees. For example, you don't have to know how to complete home repairs or other day-to-day tasks to own a home-services franchise. Businesses that offer painting, window cleaning, landscape maintenance, and other services can be run from home with a team of professionals completing the jobs.
With a trusted staff of employees, you can offer quality services to your customers without needing to be physically present at each job. That means you can often set your own schedule, take days off, be there for your family, and make time for that much-needed vacation without having to worry about keeping your business operating.


Scale Your Business at Your Speed
Owning a franchise gives you the freedom to grow your business at your own pace depending on your business and life goals. Unlike working as an employee, when you own a business, the earnings you generate are yours to keep, reinvest, or distribute as you see fit.
Based on your financial goals and how much you want to scale, as the owner, you have the opportunity to generate higher earnings for yourself or reinvest into the business. If continued growth appeals to you, you can choose to open an additional business or expand to more locations. As a franchise owner, you are in control of setting the course for your future. Tap into the systems and resources franchise ownership offers and maximize the balance between your professional and personal time.


Make it a Family Business
Some franchise owners have found another way to make balancing their work and family life easier: by combining the two in a family business! Franchising can offer a way to bring family members into the business with you, offering unique benefits for all involved. Many franchise business owners are husband and wife teams, and some even involve the entire family.
If you have other family members who are willing and eager to help, you may discover some of your strongest assets are amongst your loved ones. Giving children exposure to the world of work and responsibility at a younger age can be beneficial and depending on their work experience you could have them manage simple tasks and duties or utilize their skills such as marketing, accounting, or operations. Multi-generational family businesses can even be a way to blend the strengths of different family members, from the skills and experience of the older generation to the energy and innovation of the younger generation.


Look for a Family-Friendly Franchise Network
If balancing work and family is a priority for you, finding a franchise that offers support for families is important. Not only do you want to find a business model that allows you to bring family into your work life, but you also need the support and infrastructure of a franchise network that will suit your circumstances and needs for balancing work and family. To achieve true work-life balance, the franchise business you choose should provide you and your family a safe environment in which to build your company. It should also give your children an opportunity to one day gain a certain amount of practical work experience.
Neighborly brand franchise businesses provide business models that can offer the possibility for owners to succeed in business while allowing time to be there for those important life moments. We have established ourselves as a workplace founded on a strong Code of Values and solid family principles. We pride ourselves on creating a network of franchise business owners who support each other while balancing work and family life.


Find Flexibility with Neighborly
Owning a franchise business can offer benefits that make balancing work and family life easier, and Neighborly offers the incredible value of supportive franchise brands with established business models, while giving you the freedom as a business owner to decide how to spend your time.
Is franchising worth it? If you are looking for a better work/life balance, the answer could be yes. Franchising could be your ticket to personal and professional success.
Contact Neighborly today to learn more about how you could find the best of both worlds through franchising!