Business Ownership
4 Benefits of Owning Your Own Small Business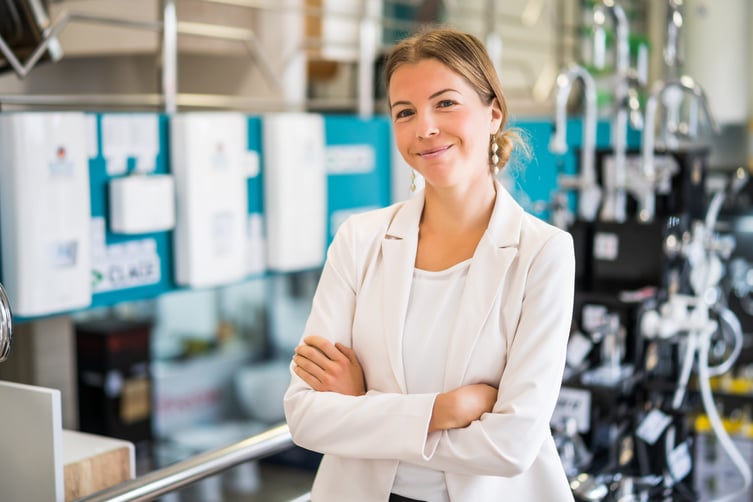 There are plenty of challenges that come with owning a small business. However, being a business owner can also be extremely rewarding. For many, being a small business owner is one of the most satisfying career choices someone can make. In fact, the overwhelming majority of business owners (74%) self-reported as either somewhat happy or very happy.
Read on to learn more about the benefits of owning a business, and whether it might be something for you to consider.


#1 Working A Job That You Enjoy
Passion is vital for an entrepreneur. One benefit of owning your own small business is having the ability to choose to work in a field that you enjoy and are passionate about. For example, if you have a green thumb and enjoy designing and looking after garden spaces, you can turn this passion into a landscaping small business opportunity. The ability to enjoy creative freedom and personal satisfaction is one of the primary reasons many entrepreneurs start their own businesses in the first place.
Keep in mind that your business or product doesn't necessarily have to be something you love. You may be passionate about solving a problem in your community or simply be driven by business operations and want to own your own thing.


#2 Making a Positive Impact
Owning your own business provides you with an avenue to make a positive impact. While interacting with your community on both a business and personal level is something many large corporations are unable to do, small and local businesses have the potential to make a significant impact. For example, the owner of a pest control company may have the opportunity to build awareness and support the prevention of mosquito-borne illness, which can be a real community service for members of your city concerned with their health and that of their loved ones.
In very real terms, owning a small business is much more than selling products or services. As an owner, you are contributing by:
Creating local jobs

Circulating money in the local economy

Inspiring entrepreneurship in others within the community

Providing a valuable service


#3 Flexibility and Freedom
Flexibility, including the ability to set your own hours and work from anywhere, is a valuable perk of being a business owner. By choosing how involved they want to be in the day-to-day operations, small business owners enjoy control over how they run their business and how they spend their time. Lacking in many traditional jobs, having freedom and flexibility over your schedule makes it easier to live the life you want while providing a high level of professional satisfaction.


#4 Higher Potential Income
One of the primary advantages of a small business is the ability to generate higher earnings for yourself based on personal goals, motivation, the growth of your business and how much you want to scale. While it's true that getting your company off the ground can have initial startup costs and take grit, the ultimate goal of being your own boss for many is cultivating financial independence. Successful franchise owners have the opportunity to further their growth and income potential by expanding to additional locations or opening another business. In addition to taking a salary, business owners also have the ability to enjoy the profits when the business is successful.
There are many businesses that you can own that require minimal overhead and operating expenses, leaving more room for profit. Mobile franchises, for example Dryer Vent Wizard, offer low overhead and generally require a smaller investment compared to a brick-and-mortar location. While there is no limit to the scale of their business, small business financial success is ultimately up to the owner.


Franchises Are Local Small Businesses
There are undoubtedly many benefits of small business ownership, which is why data from the Bureau of Labor Statistics (BLS) shows that entrepreneurs started 843,320 new businesses in the year ending March 2021. However, the same data from the BLS also indicates that approximately 20 percent of small businesses fail within the first year. Compare those statistics to franchise ownership which has a success rate of 92%.
A common misconception is that franchises aren't small businesses. However, that doesn't ring true when you look at the similarities between them. Independent franchises have many characteristics in common with other small businesses, such as:
Franchise owners are usually local entrepreneurs

Franchise owners typically hire local employees

Franchise owners support other local businesses with their purchases of supplies and equipment

Franchise owners usually spend their profits/income in the local community

Franchise owners are often involved with their community
Perhaps the biggest difference between a franchise and a typical small business is that franchises are backed by a corporate brand name. This doesn't mean a franchise is not a small business. It does mean that the franchise owner doesn't have to reinvent the wheel when it comes to starting their business. Small business franchises have the advantage of brand recognition, a well-defined marketing roadmap, and are part of a community of other small businesses.


Neighborly® Can Help You Realize the Benefits of Owning a Small Business
Whether you are looking for freedom and flexibility, want more control over your earning potential, hope to make a positive impact, or simply desire a job that you enjoy, there are many benefits of owning a small business.
If you are interested in starting your own small business, franchising is an excellent option. Learn more about franchising with Neighborly today!