4 Benefits of Starting a Gutter Cleaning Business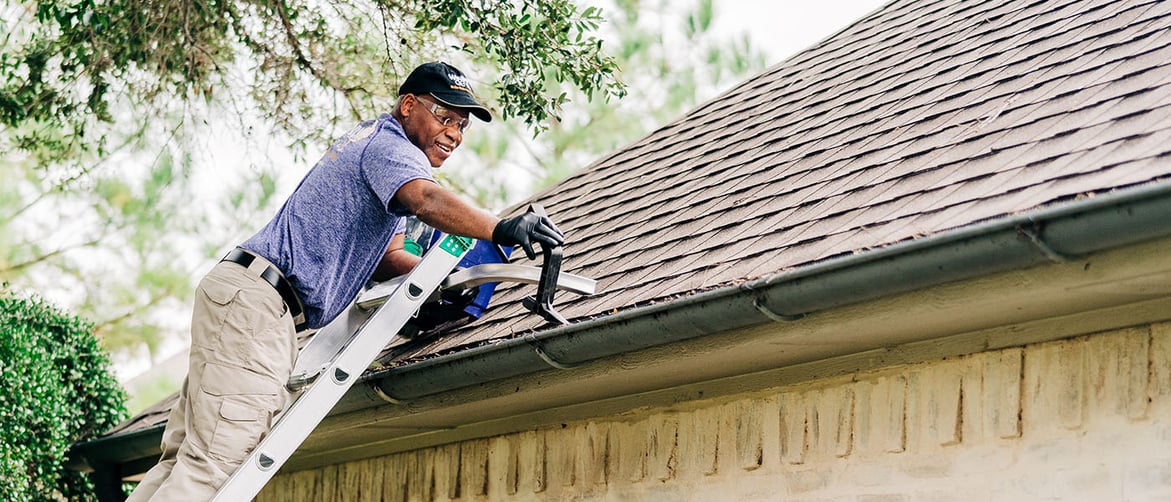 If you've thought about starting a gutter cleaning business, you may already be on the brink of tapping into a lucrative industry with high growth potential. Gutter cleaning is an essential service for homeowners, and with the right business model, it could be your ticket to financial independence.
What's more, you can run your business from home while building it up. Plus, starting a gutter cleaning business requires moderately low start-up costs and is a great fit for anyone who enjoys working outdoors.
Fulfill a Local Need
Gutter cleaning is a solid business option because it provides a valuable service to homeowners. Gutters are an essential part of any home as they are designed to protect the siding and foundation from water damage and channel water away from structures. Gutters can become clogged with leaves, dirt, and other debris over time.
For most homeowners, it's best to have gutters cleaned at least twice a year, but it's not a job many homeowners enjoy and can involve potential safety hazards for those who don't have the right equipment and training.
For this reason, many homeowners prefer to hire somebody else to clean their gutters for them. For entrepreneurs, this creates a unique opportunity. The Gutter Services Industry was worth $744.6 million as of 2022 - and that number is expected to continue to grow in the next few years. By starting a gutter cleaning business, you can fulfill an often-unmet need in your local area and reap the rewards.
Low Startup and Overhead Costs
Gutter cleaning also tends to have lower startup costs than many other businesses, and overhead expenses can also be significantly lower, relatively speaking. You won't need to buy or rent an expensive building or location to get started - in most cases, you can run your business from home, keeping your operating costs low.
All you'll need is basic equipment, such as a ladder, garden hose, gloves, and basic transportation.
Insurance tends to be one of the largest costs incurred when starting a gutter cleaning business. Depending on where you live, you will likely need to obtain liability insurance and workers' compensation coverage if you choose to hire employees. While these insurance policies may have some up-front costs, they are necessary to protect your business from liability. Be sure to check your local requirements.
Diversifiable Gutter Cleaning Business Income
Another benefit of a gutter cleaning business is how easily you can diversify your services offerings and pair it with complementary services. Gutter cleaning can be a profitable business on its own, but it can also be somewhat seasonal, depending on where you live. To keep business churning year-round, some gutter cleaning businesses choose to offer additional services and increase revenue.
For example, some complementary services you might consider adding include window cleaning, pressure washing, and seasonal light installation. Most of the equipment used to clean gutters can also be used to clean decks, patios, windows, and more. Homeowners who pay to have their gutters cleaned are also more likely to pay for related home services. This can help you build a loyal customer base over time and give your customers a go-to business for many of their home maintenance needs.
Recurring Revenue
One additional benefit of starting a gutter cleaning business is that you could stand to make recurring revenue. In most areas, gutters typically need to be cleaned at least twice a year - in the late fall and late spring. Many homeowners also need gutter cleaning services after a storm or extreme weather event.
While service needs may vary by area, once you establish yourself as an experienced and reliable gutter cleaner, your customers will likely return to you again, and they often send friends and neighbors. This may help your business generate recurring revenue over time, especially if you take advantage of opportunities to cross-sell complementary services.
Consider Opportunities with Window Genie®
With these benefits, it's easy to see why starting a gutter cleaning business can be an attractive option for entrepreneurs. If you're interested in getting started, or ready to take your gutter cleaning business to the next level, consider a well-established franchise business. Franchising can help you optimize and streamline your processes, enjoy supplier purchasing power from your relationship with the franchisor, and scale your operations to reach your business goals.
Window Genie is a highly rated window cleaning franchise business and has been an industry leader for more than 20 years. Our franchise owners offer a range of essential services, along with gutter cleaning including:
window cleaning
window tinting
pressure washing
holiday lighting
As part of Neighborly®, the world's largest home services franchise company, Window Genie has franchise opportunities in a number of markets across the country. In fact, joining forces with Window Genie may give your gutter cleaning business the tools, training, and marketing power you need to get your business established quickly and to stay ahead of the competition. Download our franchise guide to learn more about starting a Window Genie franchise today!