The Best Window Cleaning Franchise Options Have These Perks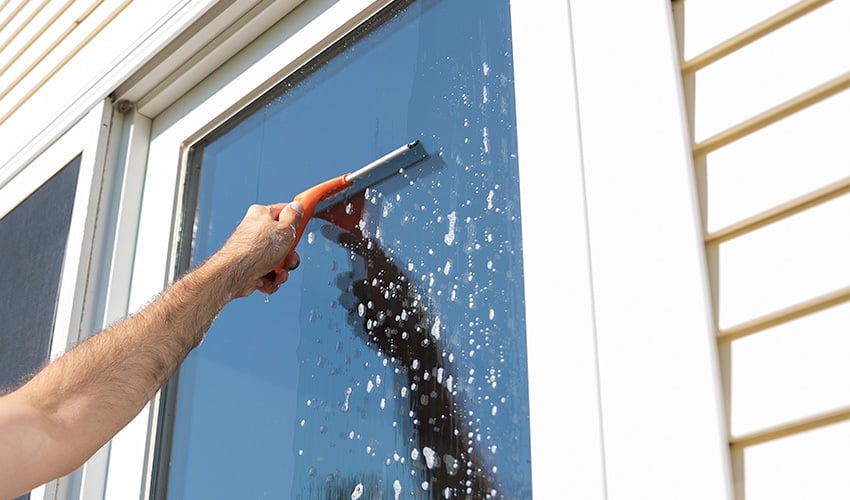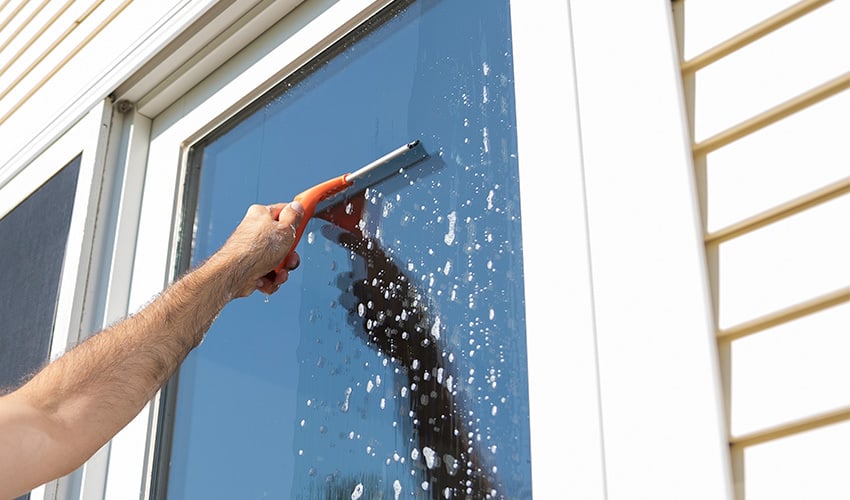 Buying a window cleaning franchise can be a great way to enter the world of business ownership, especially if you join forces with one of the best window cleaning franchise brands. Startup and overhead costs are often minimal in this industry (compared to other types of home service businesses), and the business can be scaled to your individual needs—from a small one- or two-person operation to a full-scale enterprise with multiple employees.
There are quite a few window cleaning franchise options, but not all of them are created equal. It's easy for a new entrepreneur to get caught up in the excitement and jump in before reading all the fine print or doing the necessary research.
If you were looking for a business partner, you'd want to get to know them and what they stood for before joining forces, right? It should be no different if you're looking for a franchise opportunity: Seek out the best window cleaning franchise rather than signing up with the first one you find. Here's how!
Benefits to Look For
Take some time to fully evaluate each franchise opportunity by reviewing a franchisor's core values, business culture, brand-name recognition, and reputation. Consider the perks they offer to franchisees to see if they're a good fit for you.
The best window cleaning franchise businesses offer these advantages to their franchise owners:
Training & Support – Quality franchise options provide a comprehensive, ongoing training and support system that continues long after the grand opening. Ideally, training and enrichment opportunities should be offered throughout the life of the contract.
A Proven Business Model to Follow – Potential franchisors should have a history of success and a refined system that you can follow. That system should include benefits that can facilitate an efficient startup, such as custom technologies and research-based marketing strategies for your region.
A Strong, Recognizable Brand – Solid franchise opportunities have an established brand and logo that make them stand out from the competition. Window Genie, for example, has an eye-catching logo featuring an affable genie. Their colorful "Geniemobile"—created through custom vehicle wraps—can't be missed as it rolls through town!
Diversified Services – The best window cleaning franchise businesses specialize in an array of services to diversify revenue streams and reduce seasonal lulls. For example, services could include window tinting and pressure washing.
Work-Life Balance – You're likely to be more satisfied if your business promotes balance between your work life and personal life. Look for a franchisor that values hard work but also understands the importance of a flexible lifestyle—and provides the support you need to have one.
Commitment to Excellence – A good franchisor values and respects its franchisees and its customers, and is committed to providing high-quality services to both. Be sure to review testimonials from both franchisees and consumers before finalizing an agreement.
Values and Ethics – Franchisors that support charitable giving show integrity and compassion, meaning they are more likely to treat you well. Look for companies that focus on more than just generating profits—ones that create charitable programs to give back to their communities. An example is Window Genie's Windows 4 Wishes program, which encourages franchise owners to support local charities in a number of ways.
Discounts and Special Programs – A well-established franchise typically has purchasing power with vendors, which can translate to significant savings on equipment and supplies for franchisees. In addition, some franchisors offer special incentive programs to veterans interested in starting their own businesses.
Making a Final Decision
There's a lot of work that goes into finding the right franchise opportunity. Franchising is a commitment that should not be taken lightly. If you're looking for the best window cleaning franchise, Window Genie, a member of the Neighborly® family of home services businesses, may be just what you're looking for. An industry leader for more than two decades, Window Genie was recently named a top franchise by Franchise Business Review, and they currently have franchise opportunities open in several markets!
Visit Window Genie online to learn more about their unique history and business culture, or call (800) 700-0022 to speak with a franchise advisor.