What Skills Do You Need to be a Property Manager?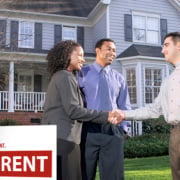 Good property managers share a broad range of skills and personality traits that set them apart. These property managers are able to apply these skills to a variety of situations to achieve their goals and keep their clients and tenants happy. Fortunately, many of these skills can be developed through practice, which means that anyone looking to make a career in property management can cultivate the same habits shared by highly successful property managers. Many of these habits are the same ones that drive most successful businesspersons, but a few are more specific to the industry. Knowing and developing essential skills such as effective communication, responsiveness, organization, knowledge, time management, and developing long-term goals can help anyone find success as a property manager.
Communication Skills
At its core, the job of residential property management centers on interactions with other people. This is why every list of essential traits for a good property manager starts with strong communication skills. To grow a successful property management business, communication with property owners and tenants needs to be regular, positive, and respectful. It is also necessary to work well with service providers, colleagues, staff, and much more. Building and maintaining good relationships with people is one of the core components of long-term business success. Real Property Management franchisees are encouraged to network with other franchise owners, who often share helpful advice on the best practices to develop effective communication skills and processes.
Responsive Customer Service
Along with communication skills, a good property manager should put the needs of their clients and tenants above their own interests. This means cultivating a habit of being both dependable as well as available. In an emergency situation, no tenant or property owner will enjoy being forced to spend time tracking down their property manager and then asking repeatedly for a response. Tenant questions, client queries and concerns, and more should be handled promptly and professionally. You should have a list of service contractors at hand to handle any situation, day or night, and a way for your clients and tenants to contact you at all times. Real Property Management franchisees have a real advantage when it comes to finding quality vendors. As part of the Neighborly group, you will benefit from national agreements with a wide range of service vendors who have been fully vetted for you.
Highly Organized
Managing multiple properties at once, and doing a good job of it, requires a property manager to be very organized. Being highly organized means not only cultivated an eye for detail, but also creating and implementing processes to ensure that important tasks are being done regularly and in a timely manner. For example, creating a detailed maintenance schedule for each property that can be carried out year after year can help guarantee that the property is being kept up at all times and help simplify the process of organizing outside services. Real Property Management franchisees receive detailed training about the best practices of property management. You will learn how to organize your business in order to provide the highest quality customer service while also efficiently managing all aspects of a rental property.
Knowledgeable
A good property manager is someone who develops an in-depth knowledge of the property management industry and the local market. Being knowledgeable starts with studying the best practices of others, as well as learning from colleagues, mentors – and from your own mistakes. Cultivating an approach to the business that helps you stay curious and teachable can ensure that you will always be up-to-date on the latest developments in your area. Real Property Management franchisees receive ongoing training and support. Our staff of industry experts are available to offer additional support.
Good Time and Task Management
Residential property management can be a very challenging industry, since no two days on the job are alike. But along with all that variety comes a need to carefully manage your time so that important tasks are accomplished as needed. One way to help manage your time well is to create a routine and then follow it as closely as you can. Break up your day into chunks of time devoted to a single task to ensure that each one is finished before starting something else. Some property managers find that using large visual to-do lists can help you track your tasks and productivity at the same time. However you do it, it is important to take a proactive approach to managing your time and your tasks well. Real Property Management franchisees take advantage of Wrike task management software which can assist them with the initial launch of their office, as well as later on in their business's regular operations to make sure that tasks are completed.
Long-Term Goal Setting
Good property managers don't just run around putting out fires; they use a long-term strategy to help them manage and grow their business while serving their existing clients. Setting long-term goals and developing a strategy to reach them is an important part of achieving and maintaining success in the property management industry. Track important data, such as tenant retention, expenditures, and collections efficiency. Then make plans to improve on these and other things. Complacency is one of the ways that an otherwise good property manager can sabotage their own success. As a Real Property Management franchisee, you will be encouraged to set long-term goals as well as learn the ins and outs of the property management business. Our franchisees are successful in part because they keep one eye on the future, using the industry data and other resources we provide to ensure that their business stays on the path to long-term success.
Interested in becoming a property manager? Have you considered the benefits of a Real Property Management franchise? We assist our franchisees in all aspects of starting your own residential property management business. Our initial and ongoing training and support is unparalleled in the industry, and our innovative systems and processes make growing a successful property management business easier than doing it on your own. Contact us today for more information