Franchising 101
5 Reasons Why Starting A Seasonal Franchise is a Smart Decision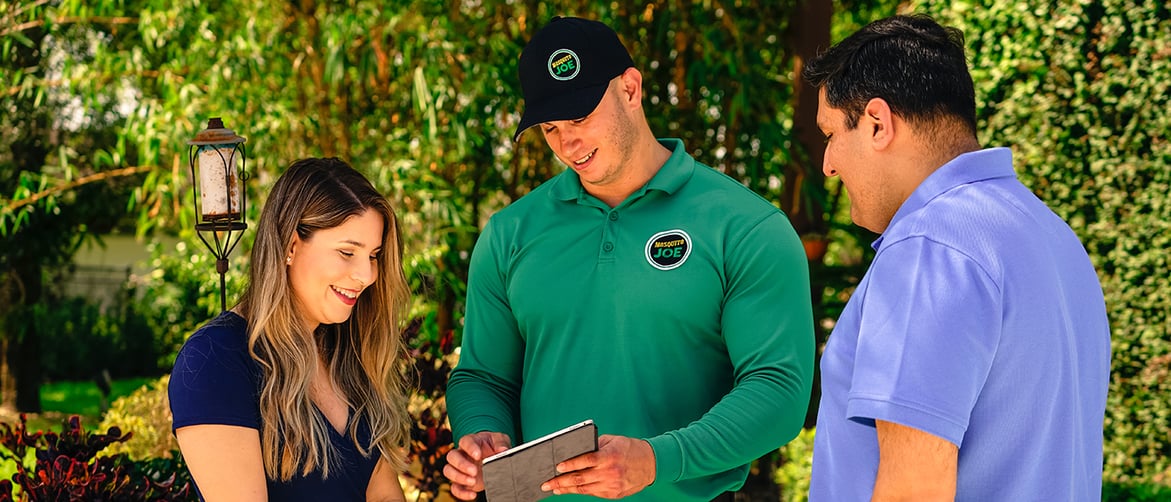 Summer is right around the corner, and that means it's the perfect time to invest in a seasonal franchise. Seasonal businesses are a great option for prospective franchise owners looking for high-potential growth and profitability during a concentrated time frame. If this sounds like what you're looking for, you've come to the right place.
Neighborly brand franchise businesses like Mosquito Joe consistently rank among the top franchise business opportunities – and for good reason. Here are five reasons why buying into a seasonal franchise is a smart decision.


1. Vacation in the Off-Season
One of the biggest benefits of owning a seasonal franchise is taking advantage of the off-season. For seasonal businesses, this means a busy summer season and a quieter winter depending on your territory location. As a result, many franchisees use this time to take a well-deserved vacation.
Whether you want to hit the slopes or escape to a warm-weather destination, owning a seasonal franchise lets you enjoy your time off without having to worry about your business. And when the busy season rolls around again, you can come back rested and refreshed, ready to take on whatever challenges come your way.


2. Explore Additional Growth Opportunities
One of the best ways to use the off-season to your advantage is to refocus on growing your franchise business. In fact, many owners of seasonal franchises use the off-season to develop new marketing materials, reach out to potential customers, and build name recognition. You can also use this time to focus on areas of your business that need improvement and figure out ways to make your franchise more successful.


3. Personal and Professional Skill Development
Owning a seasonal business can give franchise owners time to use the off-season to explore new ways to expand and improve their business. Many franchisees use the off-season for professional development or to get involved in local volunteer work.
This can help you to build new skills and knowledge that you can use to improve your business. In addition, it can also help to build goodwill within the community, which can be beneficial on a personal and professional level.


4. Increase Family Time
Unlike your typical 9-to-5 job, owning a franchise business offers more schedule flexibility. In fact, wanting more time with family is one of the top reasons that people invest in a franchise business. When you are your own boss, you have more control over your schedule and can make time for the people that matter most to you.
Some franchise business owners also increase family time by getting family members involved in the business itself. Not only can you teach your children and loved ones valuable skills, but they can develop a strong work ethic while spending quality time with you.


5. Provide Essential Services.
The home services industry provides essential services that home and business owners need on a regular basis. There are few things more gratifying than knowing the work you do helps people, families and communities thrive.
As you can see, franchise businesses in the service industry can provide an opportunity to capitalize on potential repeat customers and give you time in the year to focus on things that matter to you.
Are you ready to start a fulfilling seasonal franchise business of your own? Contact us today!