A Look Inside Franchise Ownership: Mr. Electric®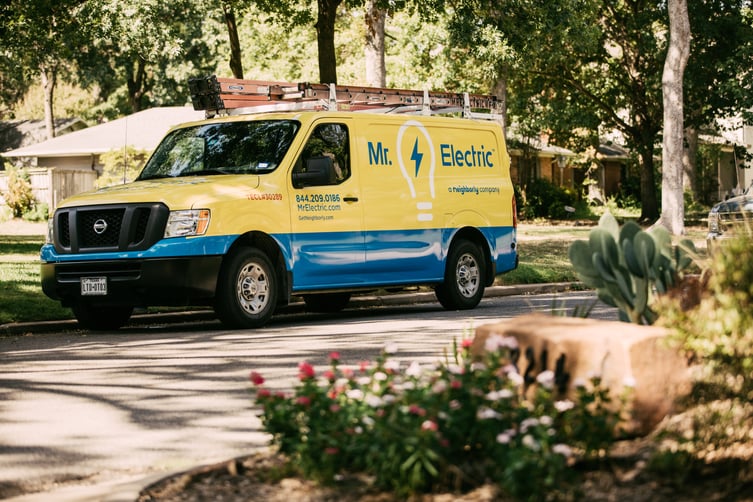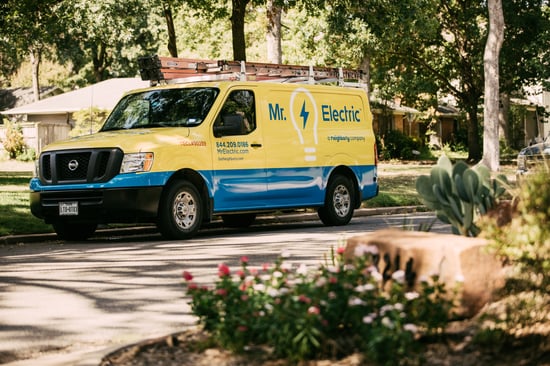 If anyone had tried to warn us what was to come in 2020, we probably would have laughed. But it's no joke that the economy, and many ordinarily strong franchise chains, have taken a serious hit in the last few months. While no industry has gone completely unaffected, some have done much better than others. One industry that is currently weathering the economic storm relatively well is the home services industry.
The Remarkable Staying Power of the Home Services Industry
Even in the midst of a pandemic, the home services industry has remarkable staying power. This is especially true of Mr. Electric®, one of 17 service brands owned by Neighborly®. Recognized by Entrepreneur magazine as a "Franchise 500" brand, Mr. Electric provides essential services to residential and commercial customers from nearly 200 locations across North America and has shown strong resistance to economic downturns
But equally important to Mr. Electric's franchise owners is the Code of Values and culture it has to offer. There may be many ways to simply earn a profit. But for Neighborly franchise owners, the values practiced by each brand hold great appeal. These values provide not only an outline for working in a professional environment and serving their customers and teams, but are also a big part of why and how many franchise owners choose Mr. Electric in the first place.
A Look Inside Franchise Ownership with The Campbells
Eric and Christy Campbell of Tampa, Florida, are among those franchise owners. Eric found the brand because he was looking for a company that could guide him to toward greater financial stability while keeping a strong code of values at its core. Based on how things are going so far, Eric and Christy's investment in Mr. Electric has really started to pay off. According to Josh McCormick, Vice President of Mr. Electric, "Eric and Christy Campbell are an incredible addition to the Mr. Electric family. They have embraced the system and ramped up as fast as we've seen. They give maximum effort and maintain focus with everything that they do and we anticipate big things with Mr. Electric of Lutz in the not so distant future."
We (virtually) sat down with Eric for more on his story behind why and how he chose Mr. Electric.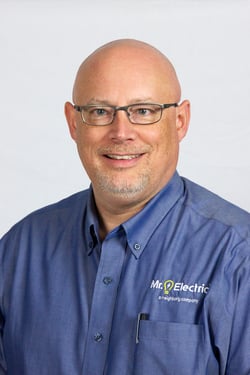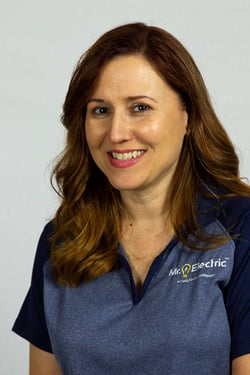 Eric and Christy Campbell
Thanks for joining us, Eric! What were you doing before you joined Mr. Electric's franchise network?
Before I joined Mr. Electric, I was a C-level executive in the insurance industry and owned a small publishing company. Most recently, I was a healthcare financial consultant and traveled about 90% of the time.
How did you first hear about Mr. Electric and what attracted you to the Mr. Electric franchise opportunity?
In my research, I found Neighborly and connected strongly with the Code of Values. Then I looked to see which brand was available in Tampa. I believe that the electrical system is the heart of the home, and I knew that people will always need professional electrical services. Plus, my wife Christy and I have two boys that are out of the house now and I no longer wanted to be on the road.
What made you decide to open a franchise with Mr. Electric?
I was looking for a franchise opportunity that aligned with my personal beliefs and had a legitimate chance to build a successful business. After looking at several opportunities, Mr. Electric just felt right.
How have you benefited from being a part of the Mr. Electric franchise system and the Neighborly family? What do you like most about it?
Christy and I have grown as individuals due to the challenges of building the company. We've met and become very good friends with several other franchisees in the system. They've helped us tremendously and we've been able to help them.
What are some key pieces of advice you would share with someone who is considering investing in a Mr. Electric or other Neighborly brand?
First, you have to be all in. It's a heavy lift but well worth the lift. Also, you need to have a strategic plan in place.
What are you most excited about for the future of your Mr. Electric franchise?
Moving to profitability and continued growth in my territory. We are planning for future growth and are purchasing additional territory for that effort. In just 2 years, we've already outgrown 2 offices and are looking for our 3rd. We will soon be the go-to electrician in the Tampa region!
Plug Into the Possibilities with Mr. Electric
Ready to brighten your future with a smart investment? Learn more about the opportunity to own a rewarding business in the ever-evolving electrical industry. Visit our site for more information about Mr. Electric opportunities and available territories near you.