Affordable Franchises in Southern California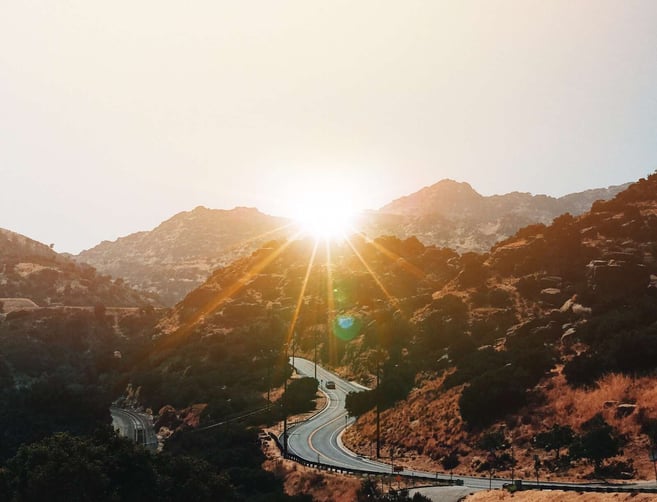 You've got to think about purchasing one of our
Dryer Vent Wizard franchise opportunities
in Southern California! Consider the possibilities:
Home to more than 23.77 million people (as of 2015), SoCal includes the counties of Los Angeles, San Diego, Orange, Riverside, San Bernardino, Ventura, and Santa Barbara. The region actually extends west from the Pacific Ocean all the way east to the Arizona border.

80,000 new homes are built in the Golden State every year

(and the need is actually more like 180,000/yr). The

vast

majority of those homeowners will have dryers in their new home.

More than 13,000 hotel rooms were under construction in 2016

, with 66,000 more planned for the near future. And don't forget the thousands upon thousands of hotel rooms already in use. All of those beds in all of those rooms need sheets to be cleaned and dried.
Those statistics don't even take into consideration the hundreds upon hundreds of high-end restaurants – which also need napkins and tablecloths washed and dried regularly – located in and around the waves of Malibu, the slopes of Big Bear Mountain and the golf courses of Palm Springs.
In other words, when it comes to opening a home-based business and franchising with Dryer Vent Wizard, you are sitting on a veritable gold mine!
Dryer Vent Wizard Available Territories Abound in Southern California
Southern California is huge geographically as well as demographically. The City of Los Angeles alone is filled with 3.976 million people (2016) while Los Angeles County is home to 10.17 million people (2015). The other six counties known as SoCal combine to make up the remaining 13.17 million people who live in the region.
Housing prices can vary widely, depending to how close to the coast a home is. Homes in Riverside County (which includes the desert town of Palm Springs) have a median value of $345,000. Compare that to the $550,000 median price of a home in Los Angeles, or the $525,000 median price in San Diego County and the absolutely whopping median price of $675,000 in Orange County.
Bottom line? While housing
affordability
is
a major concern in the region
, many people have very high household incomes. Meaning many have the income to afford professional dryer vent cleaning services!
Southern California residents wishing to open a franchise in Orange County, start a business in L.A. or who are looking at San Diego franchise opportunities should take a long look at our Dryer Vent Wizard available opportunities:
We are one of the more

affordable franchises

in the country.

We offer entrepreneurs a terrific home-based business opportunity.