Franchising Territory: Finding the Best Place to Start a Business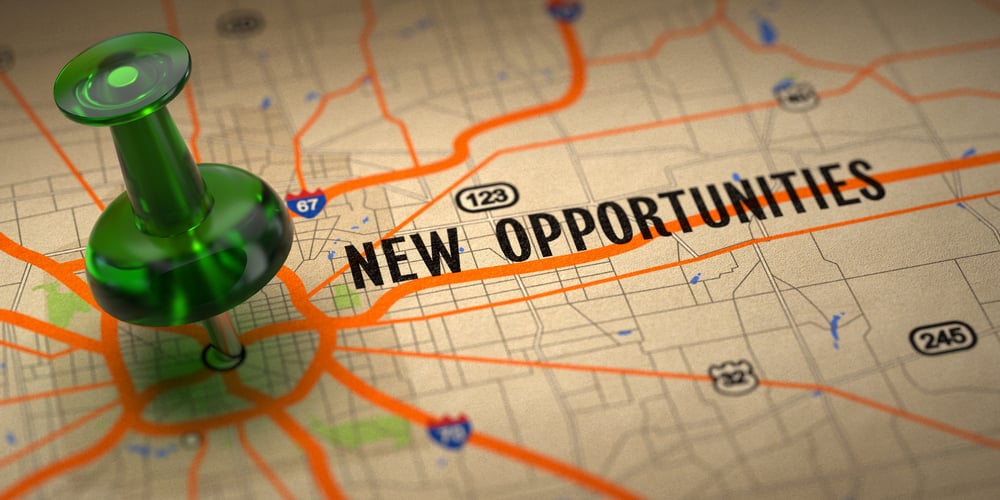 If you're considering investing in a franchise, one of the first things you'll need to do as you work through your initial checklist of priorities is to develop a business location strategy – which means being crystal clear and purposeful about your franchise territory.
Most franchisors will offer a defined business territory for you to work in, but there are some key things you'll need to consider before you sign on the dotted line. The location configuration, size, and composition of your territory, as well as the terms imposed by the franchisor, will help you determine the best territories for your franchise and help you down the path to franchise ownership.
Why Does Location Matter for a Business
Choosing the optimal location for a business can't be emphasized enough. There's a reason that "location, location, location" has been the mantra of real estate and business professionals for years because they know where you're located is one of the most important aspects of running and promoting your enterprise.
Your franchise territory will determine not only the number of customers that you have access to but the type of customers you will serve and their uniqueness. Think of your franchise territory like any other type of neighborhood—that has a vibe, a feel, and a look like no other. Age, financial ability, culture, diversity, acceptance, and pain points are all factors that define a location.
The territory is the face of your customers—the all-important "who" you will work with every day to earn their business and trust. To be successful, it's important that your franchise and any other outside help you can get help you locate a territory that's a good fit for you.
What is a Franchise Territory?
Simply put, a franchise territory is the franchise location outlined in your contractual agreement with the franchisor that defines area(s) of operation for your services. The territory of your franchise will be described in your Franchise Agreement.
Pay close attention to what territory you're choosing as part of your investment. Make sure you know the limits of what your territory means to you and other franchisees. You may also want to consider whether you're allowed to promote your services within an "open territory" (one that has no franchisees in it) and whether you're allowed to accept referral business from someone outside your territory.
Here are the most common types of franchise territories:
An exclusive territory is one where another franchisee can't open other locations within.
A protected territory is where franchisees can open another location within the same geographical area.
An open territory does not have territorial protection, so other franchises may operate within its borders.
Neighborly® works with you to establish territories and your service area to help you avoid competing with other franchise owners for customers.
Considerations for Choosing Your Business Location
Among the numerous variables when selecting a business location, three stand out:
1. The Size of Your Franchise Territory
Greater profitability or sales potential isn't necessarily guaranteed from bigger territories. You'll sometimes find that the more lucrative territories are smaller, because it's easier to create a loyal base of customers through focused marketing efforts. Smaller areas are also easier to manage logistically, so there aren't areas left unserved. The right business territory size provides you with enough potential clients to meet your sales goals without being so large that it lowers your gross margin or productivity levels.
2. The Geographical Configuration
The profitability, marketability, and manageability of your business will also rely on the scope of your territory. Consider areas where you can travel from your home to your office or customers with ease. For example, if you're going to be visiting customers' homes throughout the day, you'll need to make sure you can commute easily.
3. The Person-ality
Before you finalize a territory, it's crucial to evaluate its customer potential. Is there a demand for your services or products in this area? For example, if you're selling cleaning services to residential properties and the area is largely filled with businesses, this isn't a good territory for you. A good franchisor will work with a prospective franchise owner in finding a promising territory with the most potential. Knowing what, why, and how isn't enough unless you can reach the who you're selling to.
Neighborly Can Help
With Neighborly's territory finder, you can see which franchises are available in your area along with neighboring cities to see clear availability and growth potential. One of the benefits of Neighborly's portfolio of home services franchises is that you may have a specific geographical location in mind, but are open to choosing among several franchise concepts to serve that territory. Neighborly can help you assess a market's potential and arrive at a franchise that is a fit for you.
Neighborly is here to offer you tools and support as you continue to make these and other important decisions while kickstarting your franchise dreams.