Franchise Business Help for Getting Started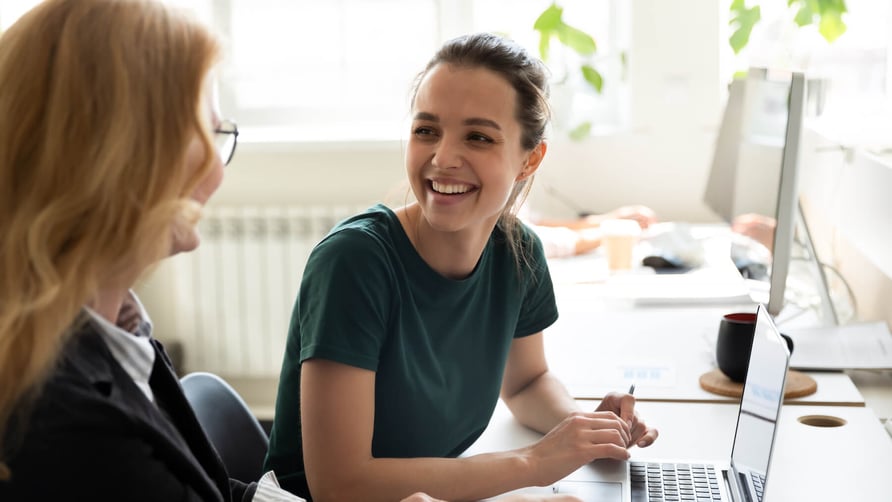 Training and support are two of the main reasons entrepreneurs choose franchising. A franchising company's goal is to grow its brand and expand, and a good franchisor will support all of its franchise owners so that the individual businesses have the necessary tools to succeed.
Neighborly® is one such franchising company that offers an array of franchise help and opportunities and supports each franchise owner with comprehensive training to help new owners build brand consistency, increase efficiency, and improve employee retention.
Franchise Business Help Starts with Location Selection Support
When establishing your business, the selection and development of your location is one of the most important aspects of any new franchise business. A key benefit of location selection support is that the franchisor will likely have experience choosing successful locations, such as selecting a territory with room for growth and a consumer base likely ready to purchase your services.
With most Neighborly franchises, prospective new franchise owners select a designated available territory that is free from competition within the brand, allowing owners to have a territory to themselves. When choosing your territory, be sure to consider whether you might expand into additional territories over time, and what that availability is in your area.
Neighborly conducts extensive research on the ideal territories regarding demographics, travel patterns, potential growth, and economics, providing new franchise owners with carefully selected territories to choose from based on your area. You can browse through new territories ready for you to build your franchise business or currently owned franchises looking for a new owner to take the reins.
Initial Franchise Training
It is always in the best interest of your franchisor that you succeed, so they want to make sure you open with a roadmap for success and can hit the ground running. Initial training typically includes a combination of classroom and peer to peer training. This training will cover the operations of your franchise from the start and essentials you need to know to run the business from day one. The initial training is followed by on-site training and support, where the franchisor will send a representative to help franchise owners through the early stages of their openings.
Many franchise owners are new to the industry they have chosen. That's why Neighborly created a robust training program for every franchise in our family of brands. For example, Neighborly's Mosquito Joe® new franchise owners complete an extensive 5-day training program at Mosquito Joe headquarters in Virginia Beach, VA, where they meet with members of the corporate team and have personal sessions focused on all aspects of the business. This type of training is important, because when you franchise with a Neighborly brand, typically no prior industry experience is required. The education is unique and comprehensive, allowing you to absorb valuable insight and ask questions specific to your region.
Ongoing Franchise Training and Support
While it is ok to get started without any prior experience in the industry, staying competitive requires continuous learning and skill acquisition. Of all the franchising business help that Neighborly offers, ongoing training is the most sought-after form of franchise business help.
Our tradition of comprehensive education for each of our service industry areas includes the following:
In-Depth Instruction
Continuing Research
Regional Training Events
National Conferences
Franchisee Mentoring and Coaching
Ongoing support covers recruiting and retaining employees, new product and service training, and leadership development. Brands even have an organized network of franchise owners that can lean on each other to share tips and tricks.
Vendor Support for Franchise Owners
Sourcing suppliers and products is an important, but often time-consuming, aspect of running a business. Instead of doing this on their own, franchise owners benefit from having a network of approved vendors already available to them from day one. This vendor support network saves time and results in cost savings that independent business owners could not negotiate alone.
Neighborly franchise owners have exclusive access to ProTradeNet® (PTN) for vendor relations. This program leverages the buying power of all Neighborly brand franchise owners to secure special pricing, negotiate rebates, and develop strong business relationships to improve communication between preferred external vendors and franchise owners. ProTradeNet is unique to Neighborly brand franchisees and is a way franchise owners can find long-term success.
Franchise Marketing is a Key Component of Franchise Support
Investing in a franchise has the immediate advantage of brand recognition and a well-defined marketing roadmap. Beyond that, franchise owners can also count on additional franchise marketing support. Franchisors have the research and experience to support marketing plans and materials. They often know which potential customers to target and how to target them.
This can prove to be valuable for those owners who don't want to hire marketing specialists or an ad agency…or don't want to have to become marketers themselves. Neighborly, gives you access to a myriad of marketing support options, including a Local Marketing Specialist to help you analyze your customers and prospects based on demographics and locations to make the best decisions for the marketing dollars.
Neighborly Provides Business Owners with Ongoing Franchise Help
When selecting a franchise to invest in, choose a franchising company that will give you the franchise help, tools, and support you need to make your business successful. With Neighborly, you receive a tested business model, operational resources, and a supportive network to make your business ownership goals a reality. Talk to a franchise developer to get started.