Business Ownership
4 Reasons We're Thankful for the Neighborly® Family of Brands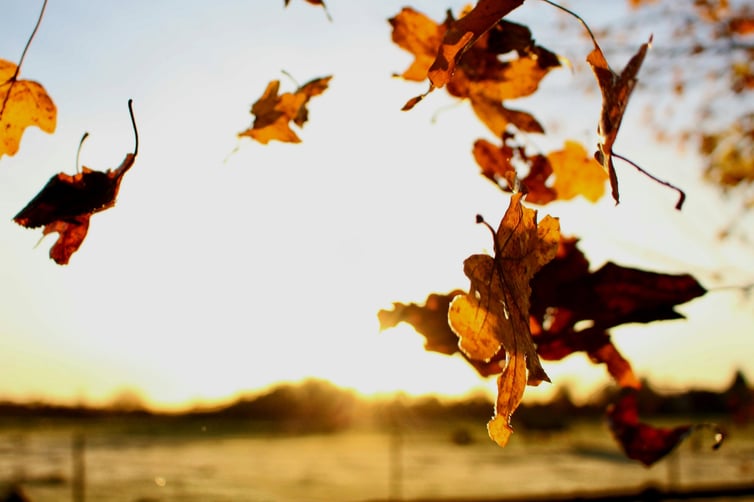 As we approach the holiday season, it's an excellent time to reflect and give thanks. As a franchise owner, there is much to be thankful for, including working a job you enjoy, freedom and flexibility, and the ability to make a positive impact. For many, being a small business owner is one of the most satisfying career choices. In fact, 74% of business owners reported being happy or somewhat happy with owning a business.
This Thanksgiving season, we're thankful for the abundant benefits Neighborly® brings to its extended family. From resources and tools to networking opportunities and ongoing support, Neighborly's commitment to clients and franchise owners continues to define us as a company.


#1: A Family of Services Accelerates Business Growth
There is no shortage of great companies with established brands, proven processes, and quality products or services at Neighborly. From lawn care to plumbing to custom cabinet storage solutions or home inspection, the Neighborly family of brands are all working to create business growth opportunities.
This relationship between Neighborly brands often results in some of the most influential and trustworthy client referrals. For example, if a Mr. Appliance® technician notices rotted drywall on a job, connecting the customer to the local Mr. Handyman® can lead to creating loyalty and trust between brands and the homeowner.
For franchise owners, as the home services industry continues to grow, owning a franchise that specializes in home repair, maintenance, or enhancement offers budding or established entrepreneurs exciting growth opportunities. For clients, the Neighborly family of brands creates a one-stop shop for home service needs.


#2: The Opportunity for Franchise Owners to Learn From Each Other
When franchise owners learn from each other, they build a trusted network. Despite running their businesses in different geographical locations, these owners share several similarities, namely that they are all delivering the same product or service, and often working towards the same goals. A great benefit of a franchise system is that when one franchisee is successful, it helps the brand, along with everyone who is connected. Similarly, if a franchise owner faces the challenge, there is help and support from others that may have dealt with those same issues.
The family dynamic within Neighborly enables franchises to share resources, tools, insights, challenges, and successes. Neighborly may have designated territories for franchisees, but there are no boundaries for teamwork. Sharing trends and ideas benefit each other and help maintain a positive culture, allowing franchise owners to save time and money. Neighborly has built a strong community of different home service brands, and franchisees are encouraged to work with other Neighborly brand franchise owners in their market.


#3: Franchise Ownership Offers Ability to Support Community
Pride of ownership and a sense of belonging help the many Neighborly brand franchise owners make a difference in their own lives and their community. Not only are the people behind these franchises achieving their professional goals, but their businesses are providing products and services to people who need them. Franchise owners are instrumental in providing jobs for local workers, and circulating money in the local economy.
Neighborly's mission is to improve the lives of all people they connect with. Many Neighborly franchise owners support local causes for veterans, local youth sports teams, mentoring programs, and more.


Two benefits of being a franchise owner are the training and support franchise business owners receive. Neighborly offers initial and ongoing training and support systems that set franchise owners up for success. We know that proper training builds brand consistency, increases efficiency, and improves employee retention.
You're getting more than just a franchise when you join the Neighborly family. You're getting access to our established business models and the support of our experienced coaching team. The Neighborly brand teams are there to answer questions, provide support, and help you navigate the franchising process from start to finish. You can hit the ground running confidently knowing that you have a roadmap for success.|


Experience the Benefits of Owning a Neighborly Franchise for Yourself
It's hard to overstate the benefits of being part of the Neighborly family of brands. With many different franchise options available, Neighborly provides the support and knowledge you need to help make your business ownership goals a reality. As a Neighborly brand franchise, you are in business for yourself, not by yourself. Contact us today to start your journey into franchise ownership with Neighborly.
Discover four lower-cost franchise opportunities to invest in 2023.