Franchising 101
10 Ways Neighborly® Helps Set Up Franchise Owners for Success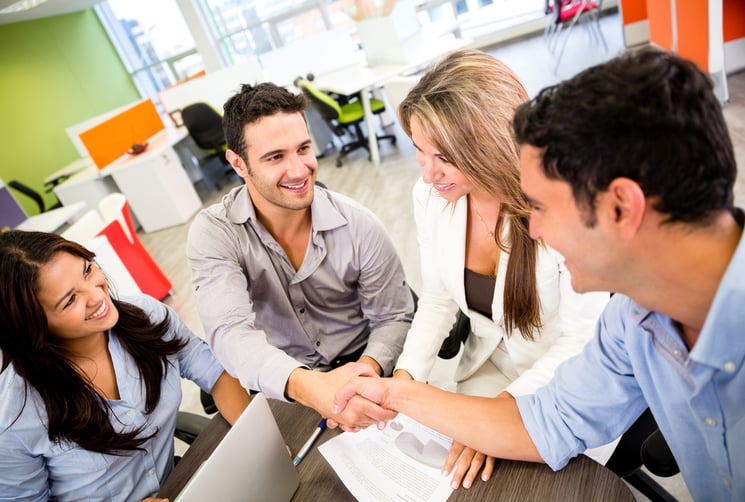 Picture this: you've spent months searching for small business ideas, researching industries, and exploring financing options, but still don't have the confidence to get started.
Choosing a franchise business can help make this process much easier, and with Neighborly®, you get something most other businesses simply can't match: a comprehensive system that includes the tools and resources you need to set yourself up for success from day one, even if you have no prior experience running your own business.


1. Proven Business Model & Coaching
When you join the Neighborly family, you're getting more than just a franchise. You're getting access to our proven business models and the support of our experienced coaching team. Our comprehensive training and ongoing support are some of the biggest advantages of joining the Neighborly family of brands. This means that you can hit the ground running with confidence, knowing that you have a roadmap for success.


2. Contract and Documentation Support
One of the main challenges of starting a new business is getting all of the necessary contracts and documentation in place.


3. Marketing Strategy
Having a strong marketing strategy is critical for any business, and Neighborly can help you develop one that's tailored to your specific needs. In fact, few small businesses have access to the world-class marketing materials that come with joining the Neighborly family of brands. From brand development to lead generation, we'll make sure you have the tools you need to grow your client list.


4. Hiring Support & Employee Training
Finding and hiring great employees is one of the most important things you'll do as a business owner. Neighborly can help you learn what you need to know, from conducting interviews to training employees. We'll also work with you to develop an onboarding program that will set your new hires up for success.


5. Reputation Management
In today's world, your online reputation is more important than ever. Neighborly can help you manage and protect your business with our comprehensive reputation management services. From monitoring review sites to responding to negative reviews, we'll make sure that your business is presented in the best light possible.


6. A Franchise Business Coach
When you become a Neighborly franchise owner, you'll be assigned a Franchise Business Coach from the beginning. This is someone who will be there to answer your questions, provide support, and help you navigate the franchising process from start to finish.
Starting a new business can be an overwhelming experience and our franchise business coaches help fill in the knowledge gap and keep you in the loop on new information and resources regarding your brand.


7. Technology Support
Technology is a critical part of any business, and Neighborly has you covered with our comprehensive tech support services. Our programs and systems will give your business a competitive edge from the start.
We'll also help you set up your systems, as well as teach you how to make the most of the latest technological tools. We even offer troubleshooting for technical problems! Our IT team will make sure that you're up and running in no time.


8. Networking Opportunities
As a Neighborly franchise owner, you'll have the opportunity to network with other business owners in our system. This is a great way to exchange ideas, learn from each other, and build relationships that can help you grow your business.
Few things are more valuable to a new business owner than learning from those who have real-world experience in their industry. As a franchise owner with Neighborly, you get an annual invite to our Reunion event, a chance to connect with other franchise owners from across the globe, which includes an awards ceremony, guest speakers, presentations and more!


9. Special Discounts
As a Neighborly franchise owner, you'll enjoy special discounts on a variety of products and services. We are an international company with significant buying power, which means we can negotiate more effectively with vendors. Plus, we can help you learn how to negotiate better rates on almost anything your business will need. From preferential vendor pricing to marketing materials and more, we've got you covered.


10. Community Impact
When you become a Neighborly franchise owner, you're joining a family of like-minded business owners who are dedicated to giving back to our communities and providing the best possible service to our customers. Few things are more gratifying than providing valuable services to the community and providing opportunities for others to thrive.
If you're thinking about starting a small business, Neighborly is the perfect partner. Contact us today to learn more about how we can help you achieve your business goals!