Inspiration
Goal Setting for 2023: Ideas to Inspire Entrepreneurs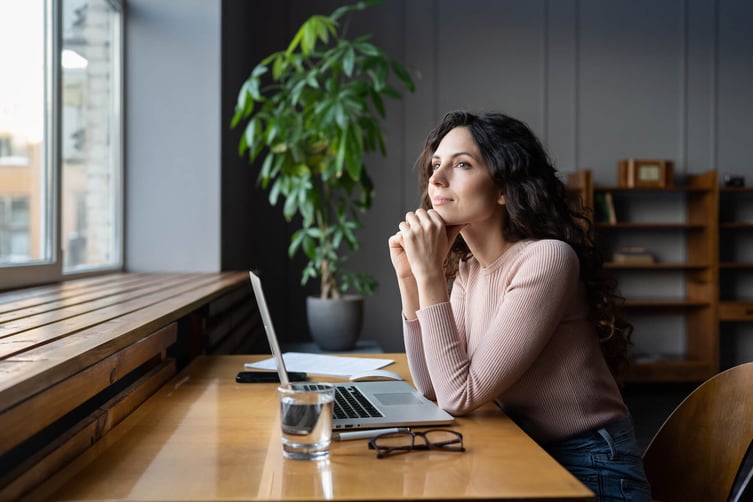 Are you an aspiring entrepreneur wondering if business ownership is right for you? Or are you a budding business owner looking for ideas for the types of goals to set for yourself in the new year? Every person and every business can benefit from setting goals. Goals give you a sense of purpose and direction and without them, you may find yourself with no defined roadmap to getting where you want to go professionally in the new year. If you don't have entrepreneurial goals for 2023, now is the time to start setting them.
Importance of Setting Personal Goals
Setting personal goals provides the foundation for strategic planning. Before setting goals for a business, entrepreneurs need to clarify their personal goals. For an entrepreneur, personal and business goals are often closely connected, since a lot of owners build businesses to fulfill personal goals of ownership and being their own boss. In that way, personal goals can broaden into business goals and become a powerful way to track progress and growth.
After all, many entrepreneurs say they are launching their businesses to achieve independence, freedom, or financial stability, but without specifics, goals like these can't be tracked and progress can't be measured. For example, are you looking for:
An outlet for your artistic talent?
A flexible lifestyle?
Building something that expresses your values?
If your business goals don't align with your personal goals, you may not be happy with the direction your business is headed.
Three Factors to Consider When Setting Entrepreneurial Goals
When making a list of your goals, you might consider these three areas:
#1 - Income
Building a business is tough, and sometimes it can be hard to identify what income goals you should be setting. If your goal of going into business is to achieve financial security, narrow it down by determining what amount is necessary. Try asking yourself questions such as:
How much money do you need to have your dream home or car?
How much money do you need to retire?
How much money do you need to travel the world or take your extended family on vacation?
How much money do you need to help your children with a car or college?
Reaching self-sufficiency and financial freedom is the result of meeting your specific financial goals.
#2 - Lifestyle
Do you have personal goals that require a flexible lifestyle? What would living the life that you want look like for you? You might want to prioritize taking care of your health and fitness, or you want time to give back to your community. Maybe you want more time to travel or spend time with your family.
Think about the lifestyle that you desire, and consider these questions:
How much time did you work today?
How much time would you like to carve out for family activities?
What amount of time each quarter or year would you like to be able to travel more?
What changes need to be made for you to be able to enjoy your quality of life?
#3 - Type of Work
No one business type is suitable for everyone. To select the right opportunity for you and your long-term interests start by asking yourself these questions:
What kind of business are you passionate about?
What size of business do you need?
How does your business need to be structured?
If you determine that you're looking to become an entrepreneur for an outlet for your artistic talent or to express your values through more philanthropic work, this will determine the type of work/industry you might be best suited for. Maximizing your hobbies and interests can be used to start a business. For example, if you enjoy working with your hands and being outdoors, landscaping or lawn care might be the right opportunity. Also consider if you want a business that will require you to be hands-on a majority of the time, or will you choose a business built around systems and processes that can help provide the quality of life that you're looking for.
Determine if Business Ownership is Right for You with Entrepreneurial Goal Setting
Deciding to start or build a new business can be nerve-wracking. If you want to be successful in 2023, it's important to set and follow through on goals. Setting goals gives you something to work towards, and challenges you to continue pushing forward.
As you start to move forward with your goals, remember to take the time to measure your progress and determine whether you're on the right track. You may need to adapt your initial plan as you go along depending on the results that occur or if other priorities change.
Building a balanced life as an entrepreneur begins with setting goals in your personal life. Neighborly® is here to help by providing aspiring entrepreneurs with valuable information and insights to help them decide to pursue their dream of business ownership.
If one of your goals in 2023 is to become a business owner, be sure to watch our Franchise Readiness webinar series on-demand to learn more about if business ownership is right for you, or talk to one of our franchise developers today.