4 Fears of Starting Your Own Business and How to Overcome Them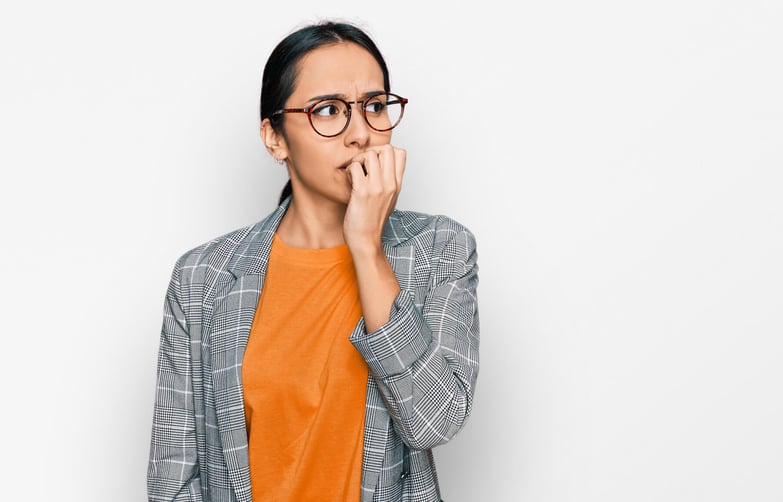 Many people dream of starting their own business but find the thought of following through with the idea terrifying. Why are people afraid to start their own businesses? They may have a variety of fears about what it will be like to start their own business, and it can feel daunting to take that first step. If you've never owned a business before, fearing some of the realities of ownership is normal.
Franchising is a way to get started with business ownership that can be lower risk and comes with guidance to start you on a path to success. With franchising, you aren't going at it alone. Below are four common fears about starting a business, and why starting a franchise shouldn't be scary.
Why are people afraid to start their own businesses?
#1: Fear of the Start-Up Costs
The first fear you may face when thinking about starting a business is the cost. Whether it be a brand-new business or a franchise, there are initial start-up costs you need to consider. It's important to have a game-plan for how you will fund your business and take into consideration additional operating costs.
Franchises Have Upfront Costs and Make It Easier to Get Funding
When you start down the road to opening a franchise, franchise developers will provide a Franchise Disclosure Document (FDD) with estimated initial costs and the initial franchise fees for the franchise you are evaluating. You can also get an idea of what you need to get started operationally with your franchise. Franchise owners often find it easier to obtain a business loan or financing compared to someone seeking to start a new independent small business because franchises have an established brand and proven business model, which is often seen as carrying less risk to lenders.
#2: Fear of Losing Job Security
Leaving the steady salary and the security of a corporate career to take on the challenge of business ownership can feel like a significant risk. It can be especially scary if you are investing a sizable portion of your savings into the business.
Franchising Offers Stability and Flexibility
One of the major benefits of starting a franchise versus starting a business from scratch is that you should be up and running faster. By having a tested business model, brand recognition, and designated territory, franchises can help remove some of the initial legwork required to start a business.
Depending on the franchise you wish to invest in, there may be options to keep working your current job while you get your business up and running. That means you can grow your small business while still receiving a reliable paycheck from your current job.
#3: Fear of a Lack of Experience
In the corporate world, the opportunity for advancement depends on your experience and education. Many may worry that extensive industry knowledge or prior experience is similarly required for starting your own business. Fortunately, this is not the case.
Often No Experience Is Required to Franchise
One of the greatest benefits of investing in a franchise is that you often do not need prior business ownership experience or experience in the specific industry. Many people who consider investing in a franchise are looking for a change, such as a business opportunity that aligns closer to their interests. If you are driven, passionate, and willing to learn, you can succeed in any industry, and the rest you can learn!
Neighborly® brands provide formal training in all aspects of owning and operating your franchise. After the initial training, support continues with a Franchise Business Coach that will continuously check-in and answer questions that come up. As a result, your transition into business ownership should be much smoother, and less scary. Neighborly can help potential entrepreneurs find the best franchises for first time owners.
#4: Fear of Not Getting Return on Investment
Funding a new venture is a challenge. About 50% fail within 5 years, and people want to feel confident that their time and money are being well spent. A major concern for people thinking about starting a franchise is they will not get back their investment, or that it will take too long.
Investing in a reputable franchise can be far less risky than starting your own business. A five-year study by the franchise consulting firm FranNet reported that 92 percent of their franchise placements were still in business after two years and 85 percent after five years.
Instead of starting from nothing, you can use an established company name and you can feel confident in following the organization's tried and tested operations and guidelines. Franchisees often benefit from any national or local advertising from the franchisor, something that many small businesses struggle to fund and do on their own.
How to Overcome the Fear of Starting Your Own Business with Neighborly
There is no doubt that starting a business can be nerve-wracking, but you don't have to let your fears keep you from following through on your dreams. By joining a franchise, you can make things a little easier on yourself and set yourself up for a better chance of success. Although there are risks with any new business, franchises can offer more security than starting out on your own. Neighborly can help with some of the best franchises for first time owners.
Still feeling scared to start your own business? Discover 6 qualities that many successful franchise owners possess.