6 Qualities That Make Really Great Franchise Candidates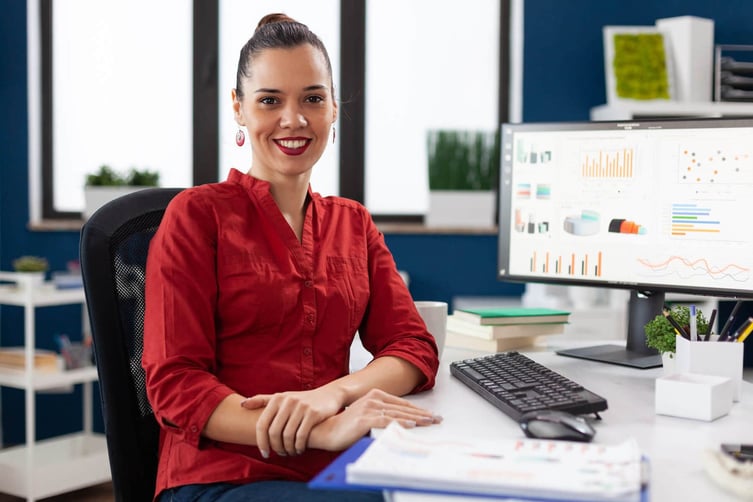 Franchisees, or franchise owners, who find success have several qualities in common that help them along the way. Many aspiring entrepreneurs already have many of the personality traits and qualities that can help them become successful. If you are wondering how to be a successful business owner, we have found that these are 6 qualities that many successful franchise owners possess.
1: Willingness to Learn
Being a franchise owner can be an all-new experience for most people. However, one of the greatest advantages of starting a franchise is that there is no prior experience required. All you need to do is bring a willingness to learn. After all, with a franchise, you're in business for yourself, not by yourself.
From business processes to industry specifics, most franchisors provide initial and ongoing support and training for their franchise owners to teach them everything they need to know related to their franchise business. It's important to take advantage of the training and guidance from the franchisor. Great franchise candidates are always looking for opportunities to learn, both from the franchisor and other franchise owners. Every circumstance should be viewed as a learning experience that can help build a successful business.
2: Driven
Although you will receive much support from the corporate level, as a franchise owner it is still your responsibility to make the business succeed. Successful franchise candidates should be driven, ambitious, and passionate about growing their business. Being a franchise owner requires a high level of personal motivation and accountability.
You are your own boss, and it's up to you to maintain high standards for yourself, your team, and your business. To recruit team members, attract clients, and be successful, it's important to stay organized and believe in the franchise. You will need to set deadlines and goals for yourself, which require a strong sense of discipline and self-motivation. Keep in mind that as a franchisee you are running your own business, not working a job for someone else.
3: Leadership
Franchise owners don't have to possess all the technical skills needed to complete the work. Having strong leadership skills means that franchise owners can delegate the right tasks to the right people, and ensure employees have the tools, support, and resources required.
For example, owning an electrical franchise doesn't necessarily mean you have to be an electrician yourself; you can hire certified electricians to work for you. Even if you can't do all the technical work, you do need to enjoy hard work and model the desire to learn and improve. Franchise owners also need to pass down the training and knowledge that they learn from the franchisor to their employees.
4: Communication Skills
86% of employees cite the lack of effective collaboration and communication as one of the main causes of workplace failures. Communication is essential to successfully manage an internal team, external suppliers, and stay up to date with the franchisor. Effective communication creates loyalty, trust, and maintains the positive brand image of the franchisor.
While all great franchise candidates should know how to communicate effectively, certain industries require exceptional customer service. For example, in the home service industry, homeowners expect regular updates. Franchise owners who offer customers personalized and attentive communication will thrive in these industries.
5: The Ability to Follow a System
Some of the key advantages of owning a franchise are a tested business model, operational resources, and a supportive network. Great franchise candidates should realize the value of these advantages and the importance of following the system throughout the ownership journey.
Successful franchise candidates are comfortable with rules, enjoy following proven systems, and maintain the business model. These systems help set franchise owners up for success and provide guidance for growth. By working well with a proven system, franchisees can focus on growing their operations.
6: Adaptability
The pandemic proved that all businesses, and business owners, need to be adaptable to change. There may be times when innovation and change occur to stay ahead of the competition. These changes may result in franchise owners needing to be flexible and make changes to how they operate their businesses.
Examples could include:
Changes to services
Re-branding
New technology or systems
While it's important to set goals, successful business ownership never moves in a perfectly straight line upward. Great franchise candidates are willing to embrace changes to improve and work with the franchisor to help the business grow.
How to Run a Successful Franchise Business
Top performing franchise owners often share at least some of these qualities: willingness to learn, drive to succeed, leadership, communication skills, ability to follow a system, and adaptability. There is no shortage of great companies with established brands, proven processes, and quality products or services at Neighborly®.
If you've ever wondered how to become a successful business owner, take the next step and talk to a franchise developer who can help you find the Neighborly concept that is the best fit for you.