Connect for Success: 3 Benefits of Attending Networking Events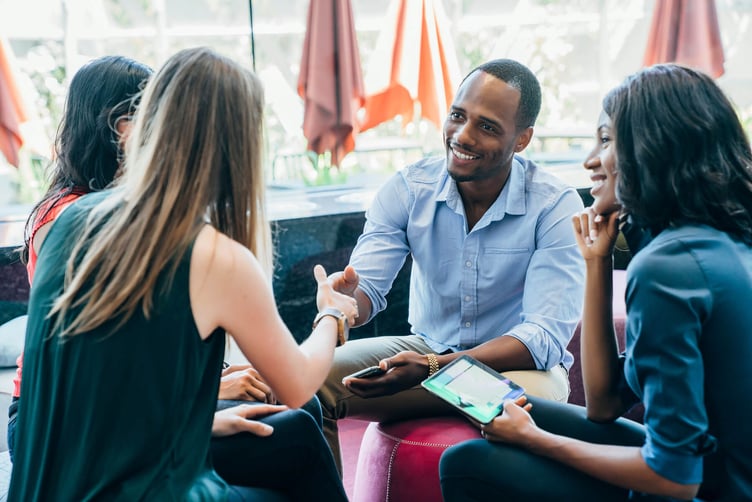 In franchising, there is a much-loved phrase, "Be in business for yourself but not by yourself." This instructive advice summarizes the essence of franchising: a network of smaller, individual businesses working together to learn from each other, share ideas, and grow their individual businesses. In the best cases, franchisees don't compete; instead, they help each other, sharing hard-won knowledge and even customer referrals.
Why Networking is Important
Although there can be the tendency for franchise owners to "do it on their own," don't ask for help, or get lost in the grind of day-to-day business, those owners who are most successful realize that all business is people-centric and that their network determines their net worth. In fact, 78% of start-ups list networking as a top ingredient in the recipe for business success.
That's why attending networking events is one of the best investments owners can make. Rubbing elbows with other motivated and skilled entrepreneurs can lead to educational enlightenment, meaningful relationships, and profitable, mutually beneficial opportunities, especially at larger events, where more participants gather with deeper and more varied training all in one location.
Among the numerous benefits of attending networking events, here are three of the most important:
1. Learning from Those With General Industry Experience
It doesn't matter how long you've been a franchise owner, there's always more to learn about business in general and your industry in particular. There's nothing like real-life experiences about real-life issues from real-life owners who've already "been there and done that" along with those who are "still there and still doing it."
This insight can come from seasoned experts with decades of business success, from those with a great track record who are still honing their skills as well as those just starting, whose enthusiasm and zest for innovation are contagious. Networking events give you the opportunity to personally interact with all these people. Some event attendees may even be potential future business partners.
2. Expanding Your Specific Knowledge Base
While practical experience is invaluable, another benefit of networking is to learn more specific and in-depth knowledge and skills that are common to every business or for your specific area of service. Every industry is different and has unique challenges and methods. At networking events, franchise owners can go more in-depth and learn new ways of operations and management.
For example, if you attend an event for an exterior house painting services franchise, you can learn about what the highest quality products are, where to find customers, how to train your crew, and when to expand your business. You can also receive expert instruction about more general areas like advertising, accounting, supply chain management, and a variety of other business topics you may find helpful.
3. Marketing Your Business and Yourself
The savviest business professionals know that if you own a business, you're always "open for business," and it's always a good time to promote your service and yourself. You never know when you're going to meet another customer, partner, mentor, or friend or when an opportunity arises that may transform your business. Those people and opportunities are more likely to be found at a networking event as you meet others in your industry and promote your business.
Franchise marketing at a networking event doesn't always mean handing out a company brochure or pitching your slate of services. It might mean running your latest advertising campaign past others for their opinions, teaching a session on how to set corporate goals, or sponsoring a booth at the exhibition hall. Marketing is about getting the word out about you and your company. Be as clever as you can when doing it.
The Value of Your Franchise Network
There is no end to networking benefits, but you must make a concerted effort to realize them. Being actively connected to your franchise's management, training, and outreach opportunities will allow you to build a community to support you and your business. Through corporate events, you can learn a host of networking tips and how to network more effectively to keep you well-connected and prosperous.
You don't have to network within the limits of your community of franchisees either. The International Franchise Association® (IFA) also runs franchise networking events that are well worth attending. They provide an overview of the basics of franchising as well as how specific franchises are developing as a whole,
At Neighborly®, we also have a yearly reunion where franchise owners from all the brands across the company come together to share insights, celebrate wins, and network with other like-minded individuals. Are you ready to expand your network and discover franchising? Click here to explore all our brand franchise opportunities or contact us to learn more today!