Giving Back Pt. I: How We Promote Fire Safety through Meaningful Partnerships
During the first few months of a new year, charity work seems to be more top-of-mind than ever. But, giving back is actually a year-long constant that many people incorporate into their daily lives – not just when they're working to fulfill a New Year's resolution.
Americans donated a record-breaking $410 billion to various philanthropies in 2017 – crossing the $400 billion mark for the first time – according to Giving USA's most recent report. It's clear that individuals are united by a collective desire to give back, and larger businesses like Dryer Vent Wizard are no exception.
Because giving back to the community is just as important to our corporate team as it is for franchisees looking to get involved, we're always looking for new ways to support different charitable causes.
And, since clogged, outdated and poorly maintained dryer vents are some of the leading causes behind house fires, our ongoing initiatives to promote fire safety and prevention tie in perfectly with our work and mission.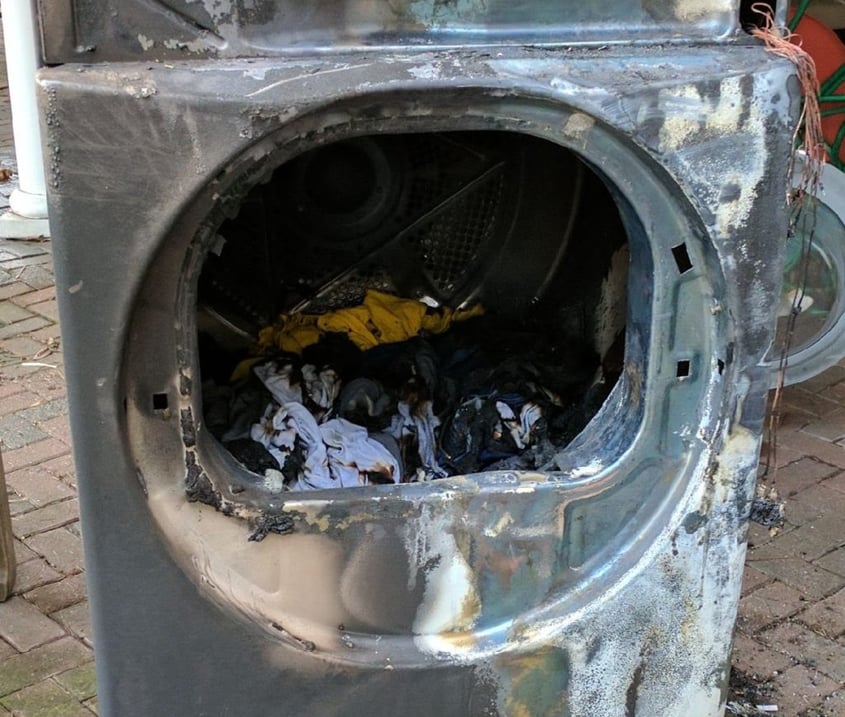 This article is the first in a two-part series offering more insights into our ongoing efforts to give back to the community, promote fire safety awareness and support local and national organizations furthering the cause.
Here's some more insight into the mission and objectives behind our meaningful charitable partnerships with organizations near and dear to our hearts:
Offering Assistance to Child Burn Victims with the CBF
Unkempt dryer vents account for 92 percent of all washer and dryer fires– which in turn, result in annual averages of hundreds of injuries and $238 million in property damage.
"I think it's important to give back, and since fire prevention is such a big part of what we do, working with the Children's Burn Foundation is the perfect fit for us," said Debbie Picklesimer, Director of Communications for Dryer Vent Wizard. "Collectively, we can have a significant impact."
The Children's Burn Foundation (CBF) provides reconstructive treatments for scarring, counseling and utility assistance for families while their child undergoes treatment, as well as prevention and education programs to child burn survivors and their families.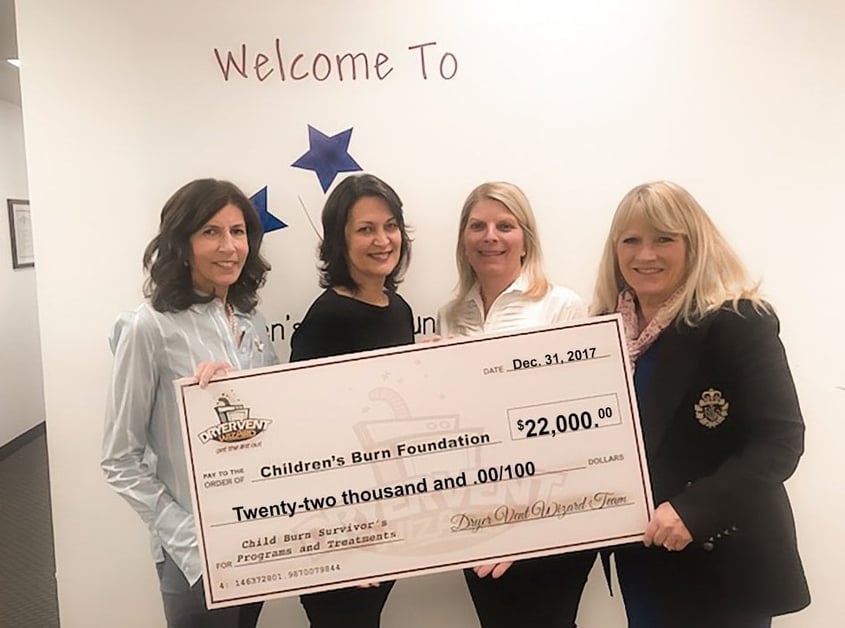 At Dryer Vent Wizard, we have been holding annual fundraisers since 2012 and have raised nearly $108,000 to date. Our donors include the corporate office team members, vendors, franchisees and individuals who donate to our fundraisers.
"We are so grateful to work with the Children's Burn Foundation because they do so much to help so many," said Debbie. "Burns can be horrific, and without proper medical treatment, many children would not survive their injuries. The CBF helps provide medical care to help the child heal, but they also help the entire family by providing psychological aftercare for the child, family assistance and camps for child burn survivors and their families."
"The work the CBF does is really amazing, and we feel privileged to be a part of it," Debbie added.
Promoting National Fire Safety Awareness alongside the NFPA
In addition to our work with the Children's Burn Foundation, we also have an ongoing partnership with the National Fire Protection Association (NFPA) to raise awareness and educate consumers on fire safety measures.
"Clogged dryer vents are some of the main culprits behind house fires, but they're also something that a lot of homeowners don't regularly think about when it comes to fire safety," said Debbie. "So, raising awareness about the dangers of these fires, and how to prevent them, is key. Those are the main driving forces behind our partnership with the NFPA."
The NFPA regularly hosts training and events to educate the public on emergency preparedness and fire safety measures. The association also continually develops, publishes and disseminates more than 300 consensus codes and standards to minimize the possibility and effects of fires.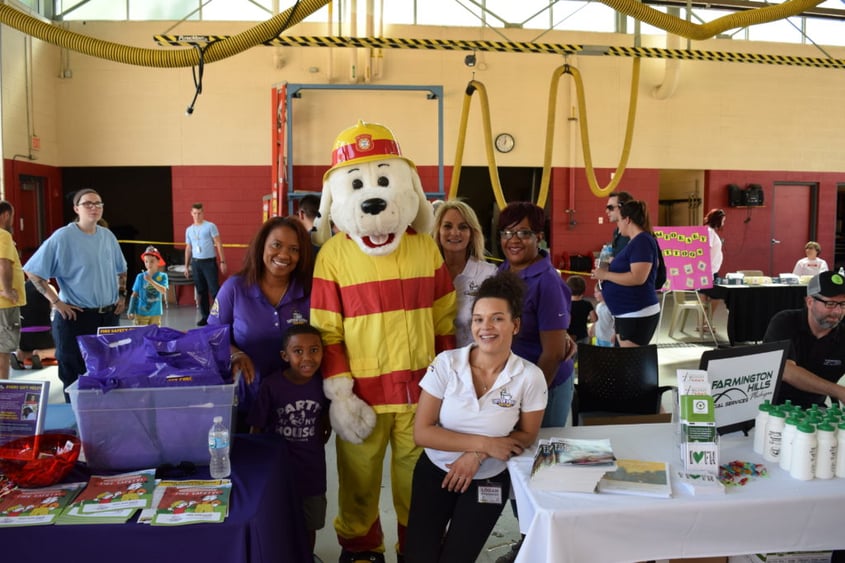 At Dryer Vent Wizard, we adhere to these safety standards and consistently educate our customers to make sure their dryer vents are code compliant to keep them safe from the hazards of dryer fires.
The Importance of Giving Back
The majority of entrepreneurs – and many of our Dryer Vent Wizard franchisees – have said the opportunity to give back was an important component to their business.
The important thing is finding causes that are meaningful to you – especially if you have a personal or professional connection with a certain philanthropy. And, as a franchisee, it's just as important to make sure your franchisor also values community outreach and will support you in pursuing any charitable giving initiatives.
Learn more about franchising opportunities with Dryer Vent Wizard by speaking with a franchise development specialist today!